In the lead up to the Victoria's Secret Fashion Show, model Rain Dove has recreated the lingerie brand's Christmas photoshoot to encourage them to expand their beauty standards.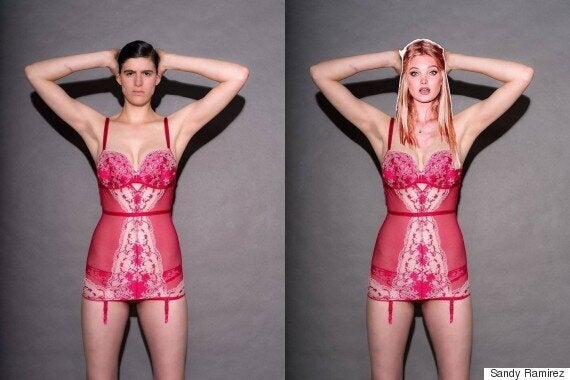 Dove's hourglass figure, with measurements of 32DD-26-34, would fit in perfectly amongst the Victoria's Secret Angels.
But the androgynous model, who wears her hair close-cropped and has strong features that she says are considered 'masculine', knows she would never be accepted as she doesn't fit the "feminine archetype inherent to an Angel".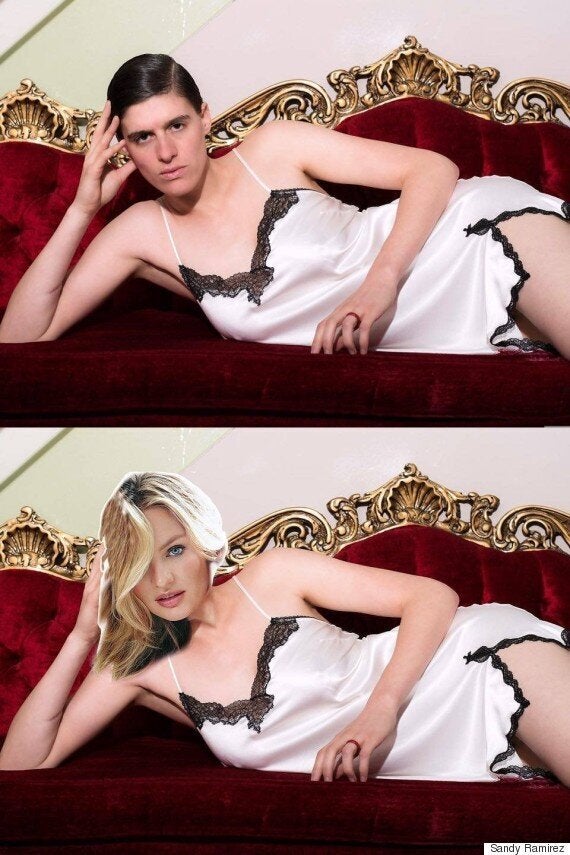 Dove, who is often mistaken in her daily life for 'male' or 'transgender', is trying to turn the tables on the fashion industry - recently starring as the first female topless face of a men's line in the Ace Rivington menswear campaign.
She is also one of the only models to walk in both the men's and women's shows at New York Fashion Week.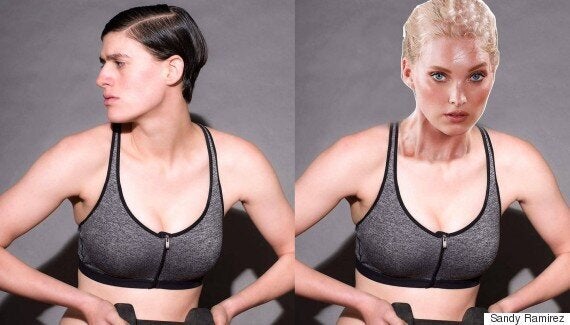 "Every year I see VS promote their show as featuring the 'most beautiful women in the world'," she said.
"During my career path I've experienced first hand what people deem as beautiful. It's not me. It's not most people. It's limited and small. It needs to change.
"I've been told I'd make a great parts model. Designers and advertisers like the idea of my breasts, waist line, long legs and long neck. But have literally made gagging noises at my facial features."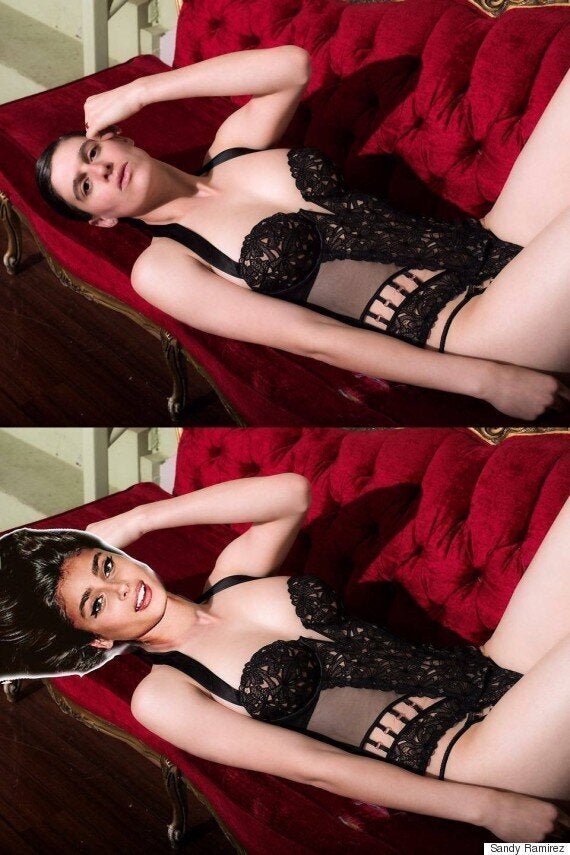 Dove hopes her new photoshoot will prove that 'different' can be sexy too, Superimposing the Angels' faces over hers to show that sexy is subjective.
She added: "The face of beauty literally needs to change. Which means the way we think of beauty needs to as well. That starts with us. Individually. Not hiding ourselves and standing up to say 'I exist. That alone is beautiful".