The way police conduct terror arrests is contributing to the radicalisation of young Muslims, it has been claimed.
He said: "There are simply too many arrests. I put that down to the legislation, but also because of this constant talk about the threat level being severe. That creates this atmosphere of fear.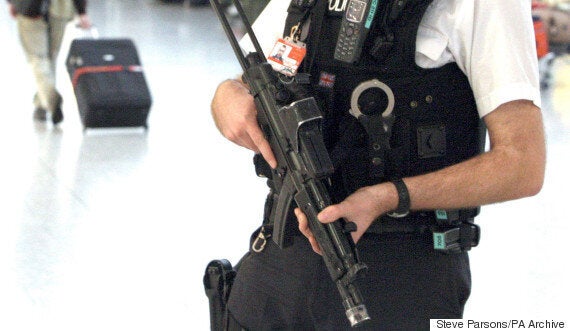 Jahan Mahmood said that current police tactics were contributing to radicalisation
"Not just fear within the community, but fear within the counterterrorism units around the country - a fear of not doing enough on time, which sometimes means they act without taking due process into consideration.
"This leads to individuals being pulled up on really very flimsy evidence, only to be later released."
Mahmood resigned from his Home Office role following disagreement over the government's approach to counter-terrorism.
His comments came after the government department revealed that a record 315 terror suspects have been arrested in the past year to September 2015, including a particularly dramatic rise in arrests of women and children.
There was also a 31% increase in arrests for international-related terrorism.
Security services and police are mounting an unprecedented effort to counter the threat from terrorism following the rise of the Islamic State terror group.
Women and girls accounted for around one in six (16%) of the total counter-terrorism arrests throughout the year - a rise of 7 percentage points on the previous 12 months.
Since the 9/11 attacks in 2001, only 8% of all those detained for terrorism-related offences have been female, but one in five of all the arrests of women or girls have occurred in the last year.
The Home Office report said: "The majority of the increase in the number of women getting arrested has been linked to international-related terrorism."
Popular in the Community