Extroverts rejoice! There is finally a Christmas jumper that will ensure you stand out amidst a sea of Santa knits this festive season.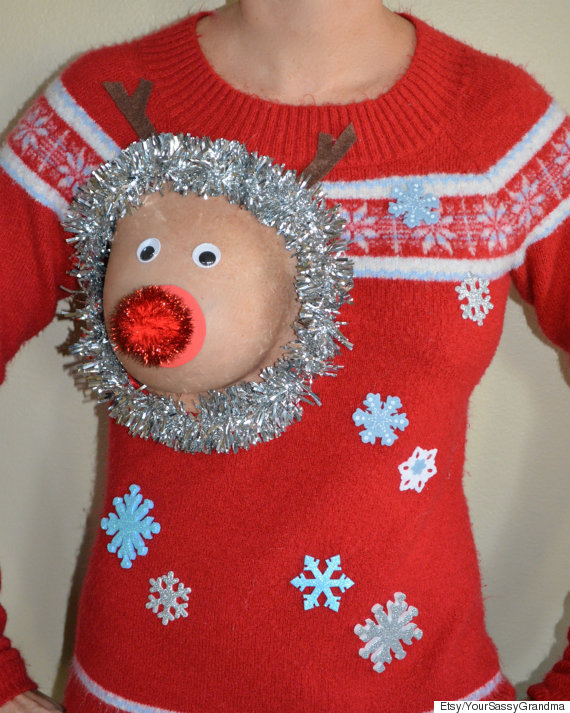 'Sexy Ugly Christmas Sweater' by Your Sassy Grandma, $44.99 (£33.02) from Etsy
The jumper with a peek-a-boo cutout and Rudolph nipple pastie is available to buy from Etsy shop YourSassyGrandma.
The jumpers are up-cycled so no two sweaters are alike and designs and colours will vary.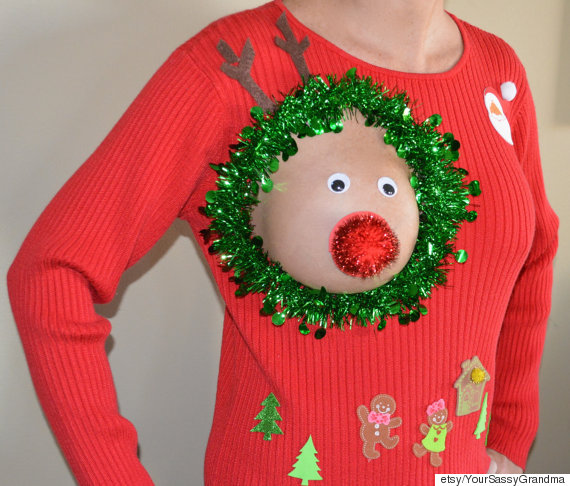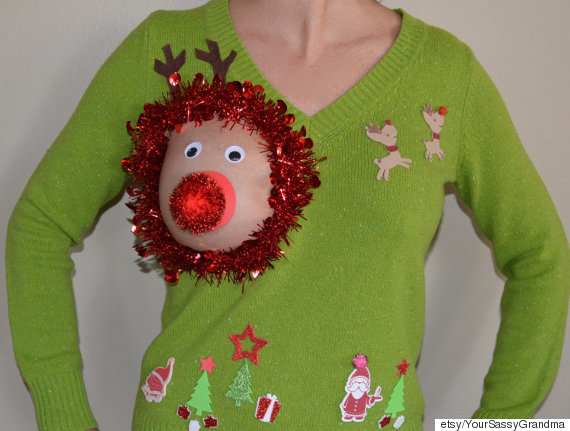 The nipple pastie is available in two different diameters and men's styles are also available: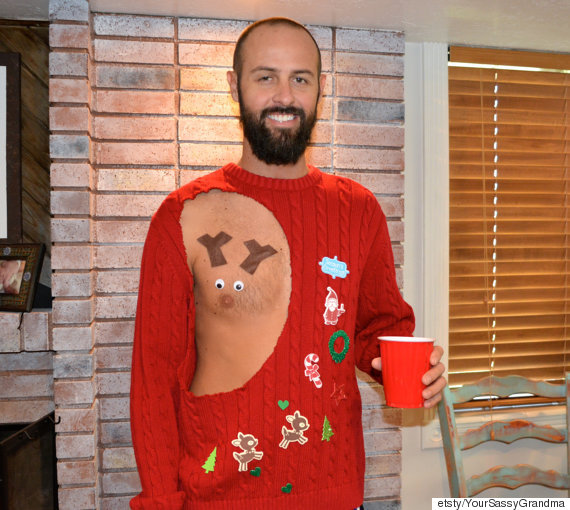 Or if you would like to add a bit of festive spirit to a one-shouldered party top, you can buy a kit with the nipple pastie, eyes and antlers - but without the jumper.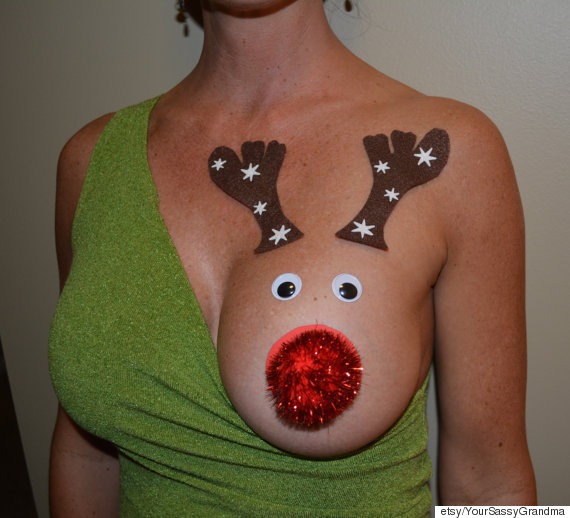 The jumpers have found a group of fans in an unexpected place - a network of breastfeeding mothers.

Within a week of being posted on the Beautiful Breastfeeding Facebook page the picture had been shared nearly 7,000 times
However a word of caution from the makers: It's important to remove all the Rudolph detailing before your baby latches on as, "this sweater is not intended for breastfeeding since the eyes are a choking hazard for baby."
SEE ALSO:

These Christmas Jumpers Are Hilariously Offensive

You Can Now Own Kate Moss' Christmas Jumper