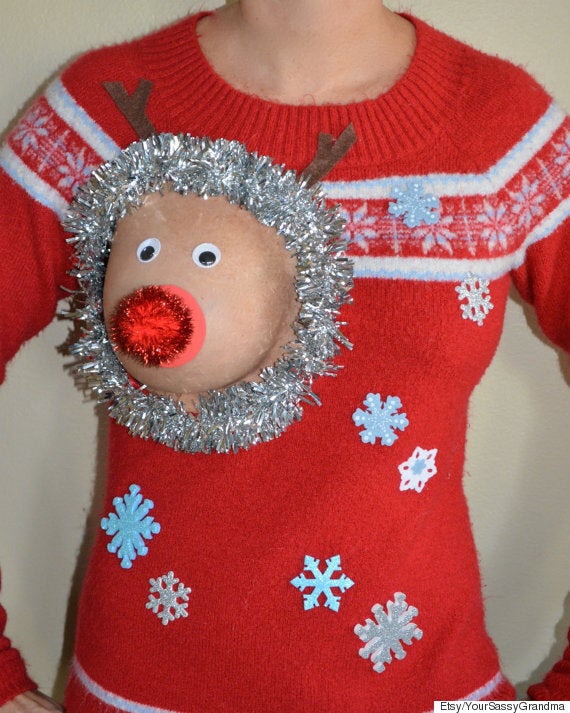 'Sexy Ugly Christmas Sweater' by Your Sassy Grandma, $44.99 (£33.02) from Etsy
The jumpers are up-cycled so no two sweaters are alike and designs and colours will vary.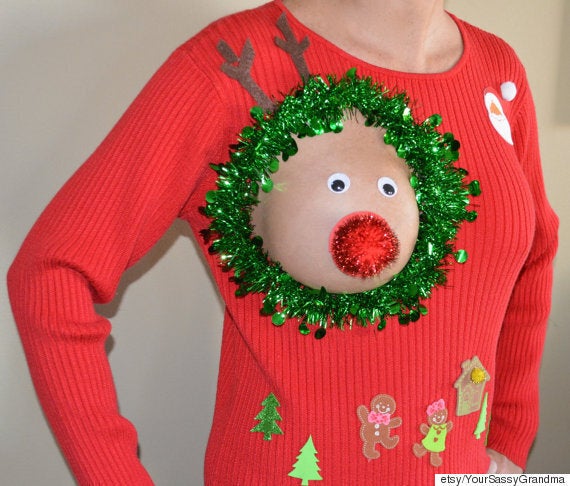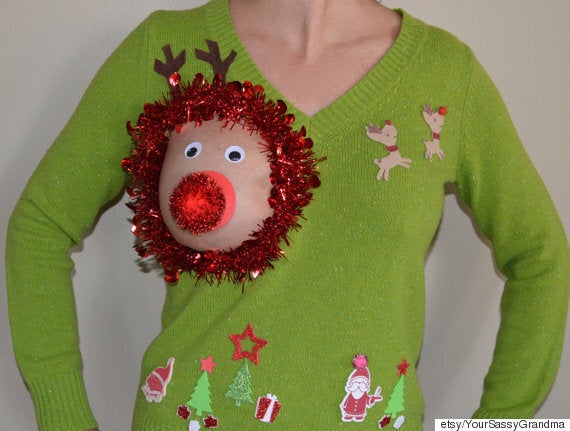 The nipple pastie is available in two different diameters and men's styles are also available: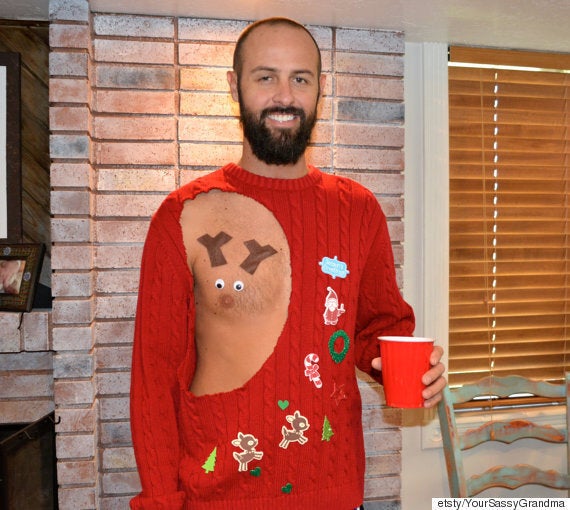 Or if you would like to add a bit of festive spirit to a one-shouldered party top, you can buy a kit with the nipple pastie, eyes and antlers - but without the jumper.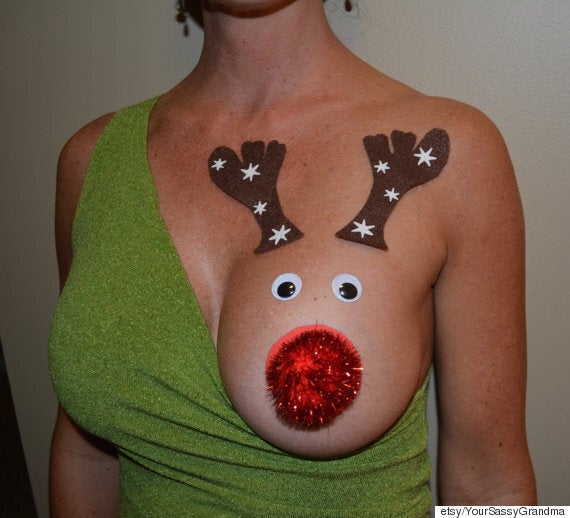 However a word of caution from the makers: It's important to remove all the Rudolph detailing before your baby latches on as, "this sweater is not intended for breastfeeding since the eyes are a choking hazard for baby."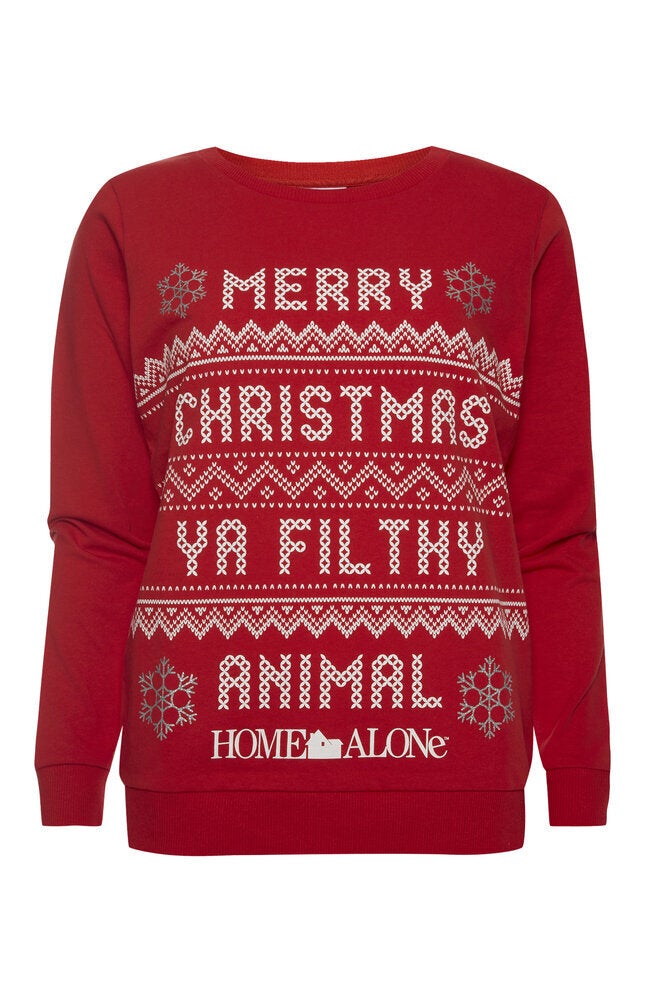 Primark Christmas Jumpers 2015
Related