The English Defence League has elected a new leader after a two-year hiatus, but now needs its members to help fundraise to keep him from being jailed over a "truumped up (sic)" violence charge.
Announcing the "unanimous" decision, the EDL informed its members that it now needed to raise £5,000 - to "save Ian, save the EDL" - to ensure Crossland does not get "incarcerated" when he appears in court in January 2016.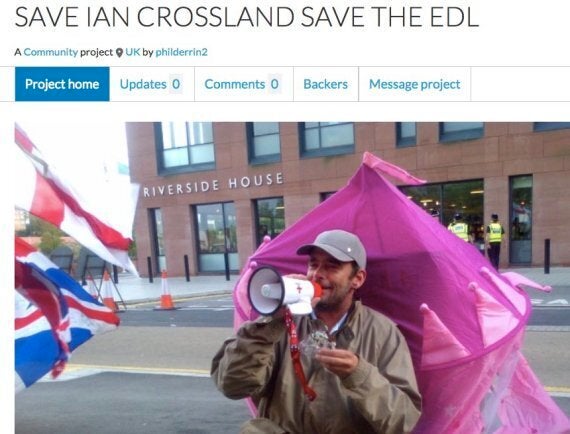 Ian Crossland, who is also known as Phil Derrin, has been appointed the new leader of the English Defence League
"The charges against him are false but we know the lefty courts will have him guilty for violent disorder," the EDL wrote.
"We need our leader so (sic) seeking donations of £5000 to ensure we get the best legal advice now. Save Ian, save the EDL."
A crowndfunder page has since been launched to raise the funds. It was started by a user who identified himself as philderrin2. It is yet to receive a single donation.
The page notes that the EDL "unfortunately" may lose Crossland - aka Derrin - when he appears in court on "truumped up charges". The fundraising campaign notes that money is needed to allow the new leader to continue "his freedom and us to re-build our street movement with our new leader".
Crossland, the page (which was set up by him) goes on to say, is "a wonderful man, father and son".
Crossland, like the EDL, was "strongly against any unity" with Pegida UK "given Tommy Robinson's involvement". Robinson was labelled a "traitor" when he left the EDL claiming that he was doing so as he could no longer control "extremist elements" within the group he founded in August 2009.
He announced his new allegiance on December 3, along with the new face of the movement, former army veteran Timothy Scott. But like the EDL, Robinson soon found himself with leadership problems.
After - in his own words - an "epic fail" first interview with Channel 4 that night, Scott stepped down days later, leaving the group leaderless.
According to Hope not hate, the EDL elected Crossland after its former chairman, Steve Eddowes, left to join Robinson at Pegida. Eddowes - who was said not to have been the EDL's official "leader" - was Robinson's former bodyguard when he led the group.
Hope not hate reported that the EDL had "moved swiftly to try and fight off the surge in support" for Pegida UK, who are the driving force behind a synchronised Europe-wide march on February 6.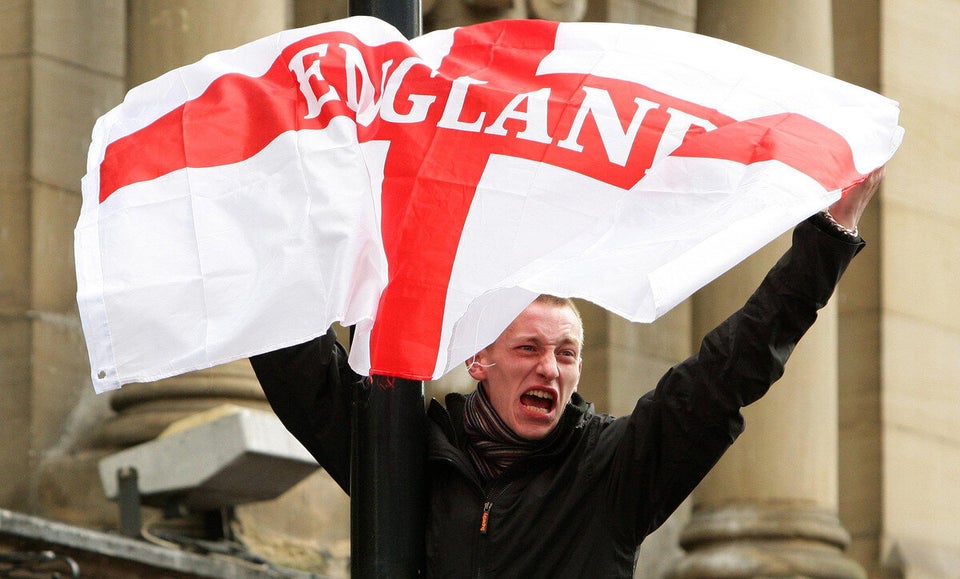 The English Defence League
Hope not hate opined: "What Crossland's appointment will do is perhaps bring the EDL further into the camp of hard line neo-nazis, the likes of who are currently lining up to congratulate him on his appointment.
"It will not go down well with the rest of what remains of the EDL in the south, however, where grudges are long held against him."