David Lammy has accused Kelvin MacKenzie of "smearing" the victim of a fatal police shooting for saying he was "quite pleased" a "gangster" was dead.
The police officer who shot Mr Baker has been suspended from duty and arrested amid simmering tension between the police and the black community in London's Tottenham borough.
Mr Lammy, the local MP, told The Today Programme on Friday morning that police denied Mr Baker was a gangster and said a tense meeting at Tottenham Town Hall on Thursday night showed the "tremendous pain and anger" people were feeling.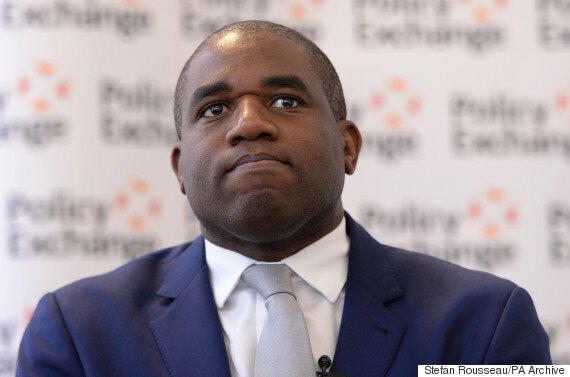 David Lammy called out Mackenzie's (below) column as a 'smear' that was in contempt of court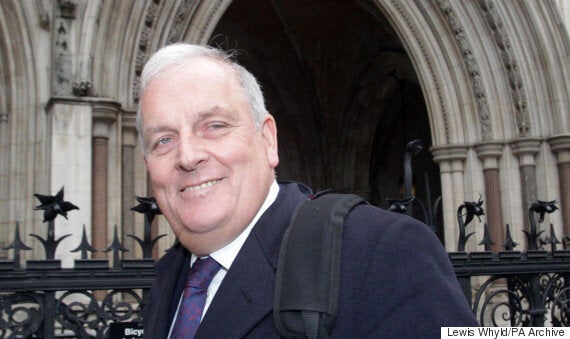 He said the column "must be in contempt" of the active investigation.
He said: "Some of the press reporting, describing this man as a gangster when police confirmed he was not a member of a gang. Today, in The Sun, Kelvin MacKenzie starts his column saying 'I care not the gangster Jermaine Baker and in some ways I'm quite pleased he's dead'.
"That is so inappropriate and must be in contempt of court. That is what winds the community up, when someone is smeared without a trial."
Mr Lammy was in turn called out by presenter Mishal Husain for repeating the "rumour in the street" that Mr Baker was "asleep in his car" when he was shot.
Mr Lammy said: "It is a rumour that is alleged. As a representative, it is my job to report what people are saying... There will be a trial... no sorry, an investigation. All these things will be considered."
When Ms Husain said Mr Lammy was angry, he said: "Not angry, I'm deeply, deeply concerned."
MacKenzie wrote that Met Commissioner Sir Bernard Hogan-Howe should resign if the rumour was confirmed.
Mr Lammy was accused of being a "puppet" at the tense meeting on Thursday night, where Met officers and representatives from the Independent Police Complaints Commission tried to reassure people but struggled to be heard over the angry hubbub.
The man who called the MP a puppet also shouted that police "don't see black suspects as human beings".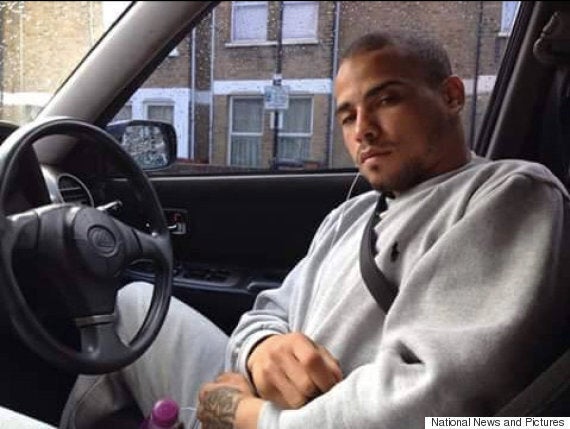 A close friend of Mr Baker told the meeting: "He was not a gangster whatsoever. I've been told that he was sleeping in his car. Police officers had information that was not 100% that he was going to do it - you took an innocent man away."
Cindy Butts, from the IPCC, said Mr Baker was in a black Audi when he was shot, adding: "In that car was what appeared to be a non-police issue firearm... We do not know whether he was or was not asleep."
Assistant Commissioner Helen King said: "The Metropolitan Police recognises, and our armed officers recognise, that they have to work within the law, and be accountable to the law, which is what we want.
"It is in everyone's interests that our armed officers have support when they conduct their very difficult duties, where often they are having to take split-second decisions."
This led to some shouts of "how dare you?" and "shame on you".
Chief Superintendent Victor Olisa, the Haringey borough commander and one of the force's most senior black officers, said there had been reports that Mr Baker was a gangster - but their research did not indicate that he was.
He said: "It does not help me, my officers, to continue to build the respect and trust that we seek, if there is emotional reporting that demonises a victim."
He later said: "We are doing everything we can to listen to and understand the concerns raised by the local community.
"This is a very difficult time for everyone affected by the death of Jermaine. I am grateful that we can have this open meeting which provides a forum for people to air their strong views, which should be heard and understood. It is only by working together that we can move forward as a community."
Related