The pair have an infamous, long-running rivalry, but they seemed to call a ceasefire when the business tycoon appeared on the ITV breakfast show to discuss the final of 'The Apprentice'.
Despite telling co-host Susanna Reid that he had "nothing but contempt" for Lord Sugar at the start of the interview, the Christmas spirit has obviously started to rub off on Piers, as he extended an olive branch in the form of the hug.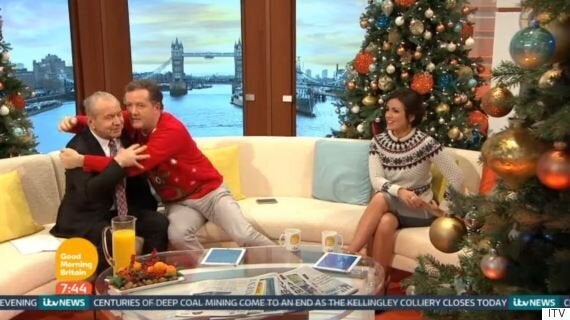 We never thought we'd see the day
Even Susanna was surprised that the two men were managing to behave themselves, commenting: "There's been a lot of peace and goodwill between you two on the sofa this morning. I think people will be surprised."
Reaching over to Lord Sugar, Piers said: "Come on, give us a hug," before he begrudgingly reciprocated.
"It's a television historical moment in the making there!" Susanna exclaimed.
Piers then even went as far as complimenting his rival, adding: "Underneath this gruff exterior is actually a little cuddly bear."
"What have I done to you that you've softened so much?" a worried Susanna said.
"Well in comparison to you, he's a little choir boy," he joked.
After the show, Piers took to Twitter to reveal he'd also given Lord Sugar a special Christmas gift - a cushion with him dressed in an Arsenal shirt.
It wasn't too dissimilar to the one he gifted Lorraine Kelly earlier this month - let's just be thankful Lord Sugar didn't suggest sitting on his face like she did.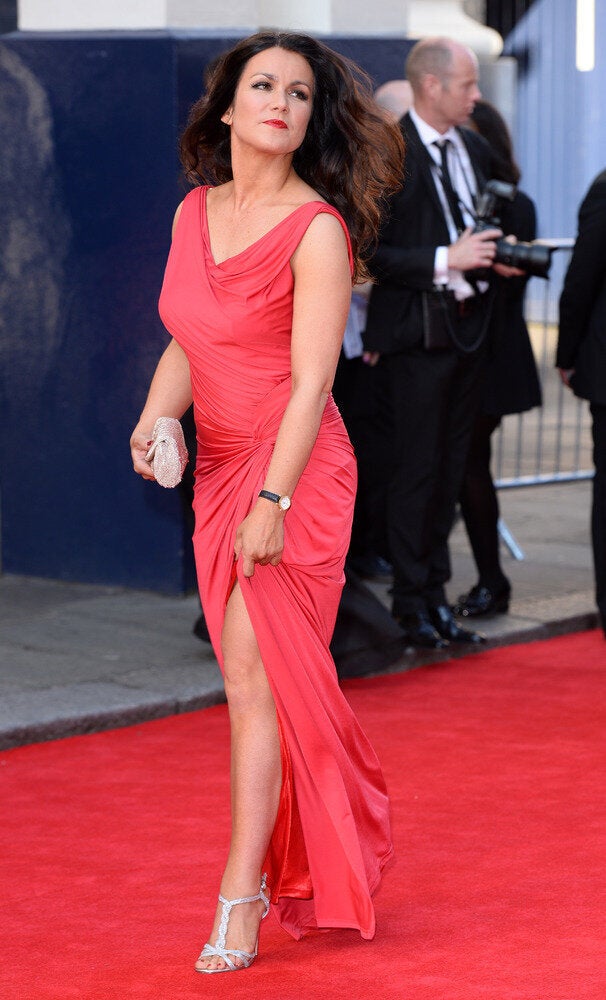 11 Moments Susanna Reid Won At Life