The comedian and actor tweeted a photo of his grinning face on a Golden Globes poster, which announced 'He's Back'.
Gervais, who last hosted the awards ceremony 2012, said: "Don't tell Trump, but this foreigner just stole a top job from two Americans."
The comment is an obvious dig at the Republican presidential candidate's strict immigration policies.
A host of celebrities and politicians have spoken out against Trump's comments, which came in the wake of the San Bernardino shootings.
Gervais took the poster of his latest appointment as a prime opportunity to mock the presidential hopeful.
It will be four years since Gervais last hosted the Golden Globes.
The 54-year-old writer and director hosted the show three times and was known for his ruthless - and hilarious - takedown of celebrity egos, which left many Hollywood A-listers visibly unsettled during the ceremony.
Tina Fey and Amy Poehler are the two Americans who Gervais "stole a top job from".
The duo presented three Golden Globe ceremonies from 2013 to 2015.
Also on the Huffington Post UK: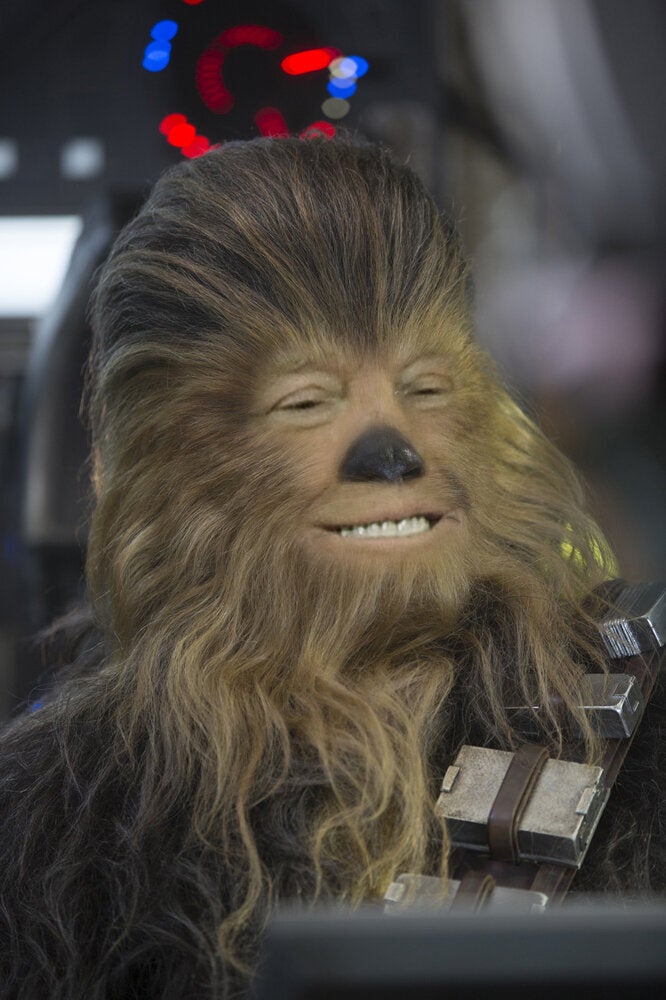 If Donald Trump Was In Star Wars