Women could be allowed to fight on the front line within the year as part of the greatest shake-up of the British military in its recent history.
David Cameron has asked the Ministry of Defence to be ready to welcome women into close combat roles by the end of 2016.
The long-mooted move would speed up the implementation of a review into the policy when it concludes before the summer.
The Prime Minister said: "The Defence Secretary (Michael Fallon) and I are united in wanting to see all roles in our Armed Forces opened up to women in 2016. We've already lifted a number of barriers in our Armed Forces with the introduction of female submariners and women reaching the highest ranks in all services.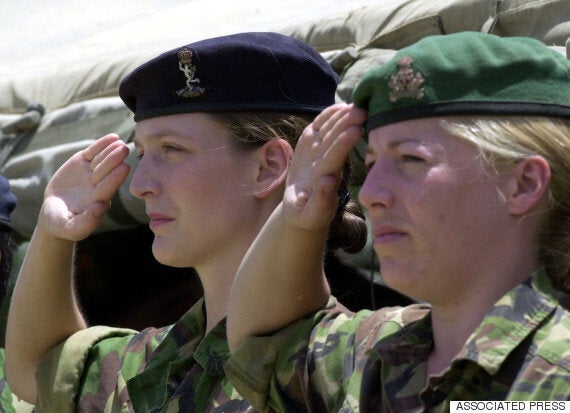 David Cameron wants women troops on the front line in a year
"We should finish the job next year and open up ground combat roles to women."
A review paper was published in December 2014 and as a result, further research is under way looking at the physiological demands on those carrying out ground combat roles.
The current research programme is expected to deliver an initial report in mid-2016.
A decision to open up all roles to women would put the UK alongside other nations such as Australia – which has legislated for this – and the US, which earlier this month announced it would open all jobs in combat roles to women, following three years of research.
The Prime Minister's intervention would see women begin training for these roles as early as autumn next year.
The Government is already putting in place procedures to ensure women are aware and able to take up the new opportunities, including working with recruitment offices organisations.
Currently more than 80% of jobs across the Armed Forces are open to women, who make up more than 10% of the military's manpower.
Jobs on the front line were opened to women two decades ago, notably in the artillery, engineers and for combat medics.
The new changes would predominantly apply to those roles in the Infantry, Royal Marines, and Royal Armoured Corps and The Royal Air Force Regiment.
Popular in the Community