The vast majority crossed by sea, with more than 800,000 travelling from Turkey to Greece. Most are refugees from Syria, Iraq and Afghanistan, the IOM said in confirming the milestone was reached on Monday.
Some 3,695 migrants are known to have drowned this year, or remain missing, the organisation said. Most of those who died - 2,889 (almost eight a day) - were making the sea crossing between north Africa and Italy, while more than 700 died in the Aegean crossing to Greece from Turkey.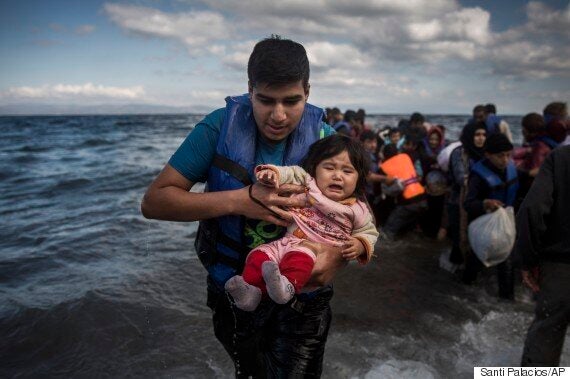 The number of migrants crossing into Europe by land and sea in 2015 has now passed one million; a man is pictured above holding a baby as he disembarks from a dinghy on the Greek island of Lesbos
Despite winter weather and rough seas, last Wednesday alone, Reuters reported that some 4,300 people arrived on the Greek islands, including 3,000 on Lesbos, meaning the exodus of people fleeing conflict and poverty in the Middle East and Africa via Turkey is showing no signs of declining.
IOM spokesman Joel Millman said the "very high flows" of migrants in December had proved "very lethal", particularly in the eastern Mediterranean, or Aegean, where the organisation had counted 706 deaths so far this year. The toll, as of last week, included 422 since October 16 - an average of seven a day, Millman said.
"Obviously this is quite alarming and we are not looking forward to a winter like last year. But from what we can see the flows remain robust and dangerous," he said.
The migrant milestone covers entries via six European Union nations - Greece, Bulgaria, Italy, Spain, Malta and Cyprus - and is based on statistics gathered from registrations, law enforcement agencies and the IOM's own monitors.
The figures follow a UN report last week that warned that the number of forcibly displaced people worldwide would "far surpass" 60 million this year.
Of the million migrants who entered Europe in 2015, just under half, 455,000, were from Syria, with more than 186,000 from Afghanistan.
According to the IOM, only 3.5% of migrants made a land journey to Greece or Bulgaria via Turkey.
The huge influx of migrants has caused significant political rifts within the EU with some states putting up fences and introducing strict border controls despite the EU's border-free Schengen area.
Once migrants arrive in Greece, many then try to travel north via the Balkan states, with Germany and Nordic countries being popular destinations. Macedonia, the BBC reports, is now refusing to allow anyone through its Greek border who does not come from a war zone.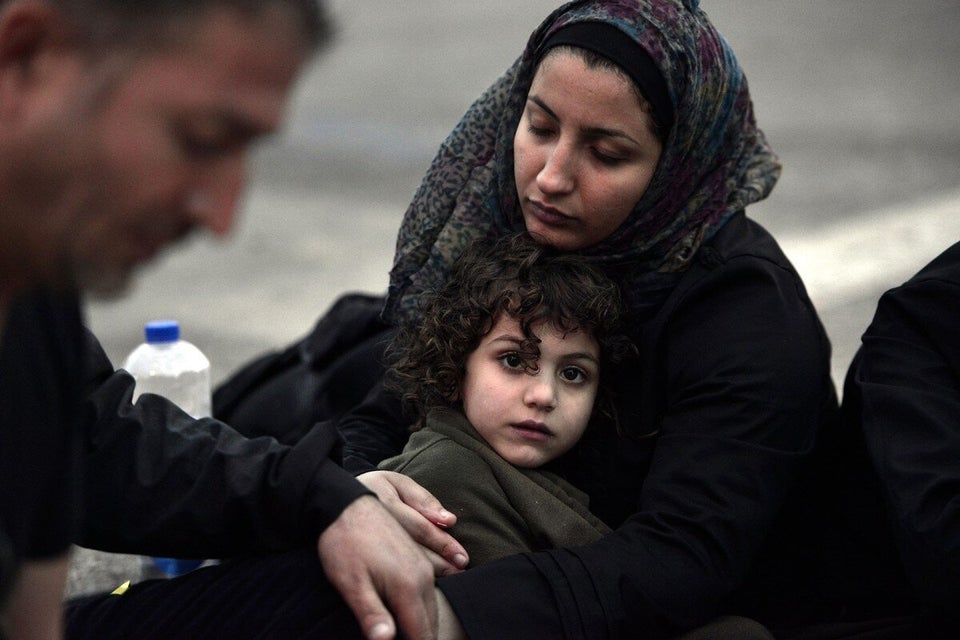 Heartbreaking Photos Of Migrants Arriving At Lesbos
Popular in the Community