The Sun newspaper has been forced to correct a "significantly misleading" front page article that attacked Labour leader Jeremy Corbyn.
The Murdoch-owned paper was forced to publish an adjudication which clarified it had offered "significantly misleading coverage" of the issue, which it then later failed to correct.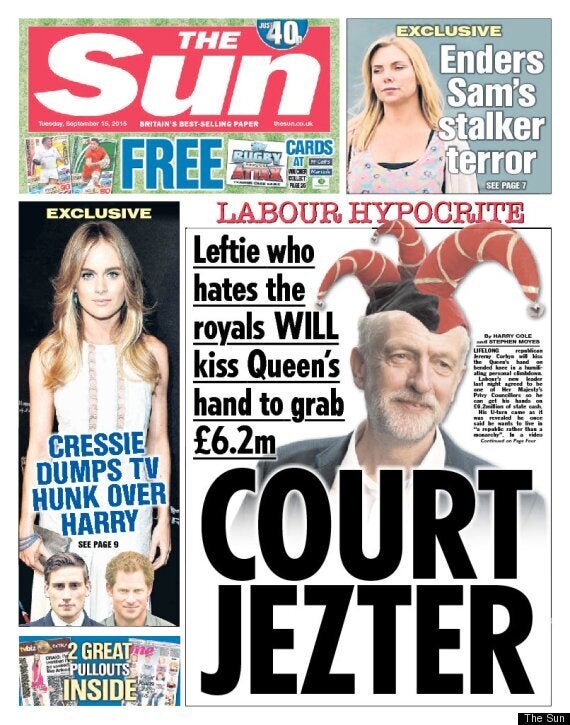 'Court Jezter' - the original Sun front page
The Sun had reported that Corbyn "will kiss the Queen's hand on bended knee in a humiliating personal climbdown". It added he was intending to become a privy counsellor so he could "grab £6.2m" of state cash.
But following a complaint from one ex-Labour staff member, Ipso said that there was no formal connection between Corbyn's membership of the Monarch's council and the allocation of funding for opposition parties – referred to as 'short money'.
Press regulator executives said in a statement published in Tuesday's edition of the Sun: "Ipso's Complaints Committee found that it was significantly misleading to claim that Labour's access to the £6.2m depended on whether Mr Corbyn was a member of the Privy Council.
"The two were not formally connected and the article did not make clear how a majority of the funding was in fact allocated.
"The Committee upheld the complaint as a breach of Clause 1 [Accuracy].
"The newspaper failed to correct the significantly misleading coverage promptly and Ipso required The Sun to publish this adjudication."
To comply with the order to print a reference to this week's adjudication on its front page, the Sun included 11 words on page one, in a space roughly 15mm by 35mm. The rest of the adjudication appeared on page two.
Rose Brocklehurst, a former Labour press officer in the 1980s, was behind the complaint which led to Tuesday's tabloid climbdown.
"Ipso is an improvement on the PCC [its predecessor, the Press Complaints Commission] if only because they have courteous complaints officers whose aim is to try to mediate a satisfactory conclusion for both parties," she said.
"In this case, the mediation failed because I became even more determined when the Sun were rude to me while I extended all courtesy to them in correspondence.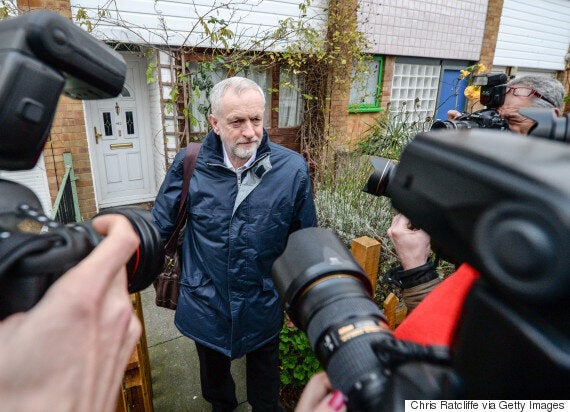 Corbyn meets the media scrum outside his house
"The front page story was in my view completely spurious, nasty and wrong. My whole Ipso experience showed that an individual needs determination and courage to enter the complaints process."
"I'm a member of the NUJ [National Union of Journalists], I fully understand the importance of an independent media, an investigative media, I get all that," Corbyn said.
"What I don't get is the way in which the media, particularly the print media, can be routinely abusive and feel that that is perfectly OK.
"I think there does need to be multiplicity of ownership. There does need to be a wide variety of it, and no crossover between broadcast and print media. That's what I'd want to see. So I am looking at those issues and we will put forward something on it."
"But I also recognise that media has changed a great deal. Social media and internet have completely changed the whole game.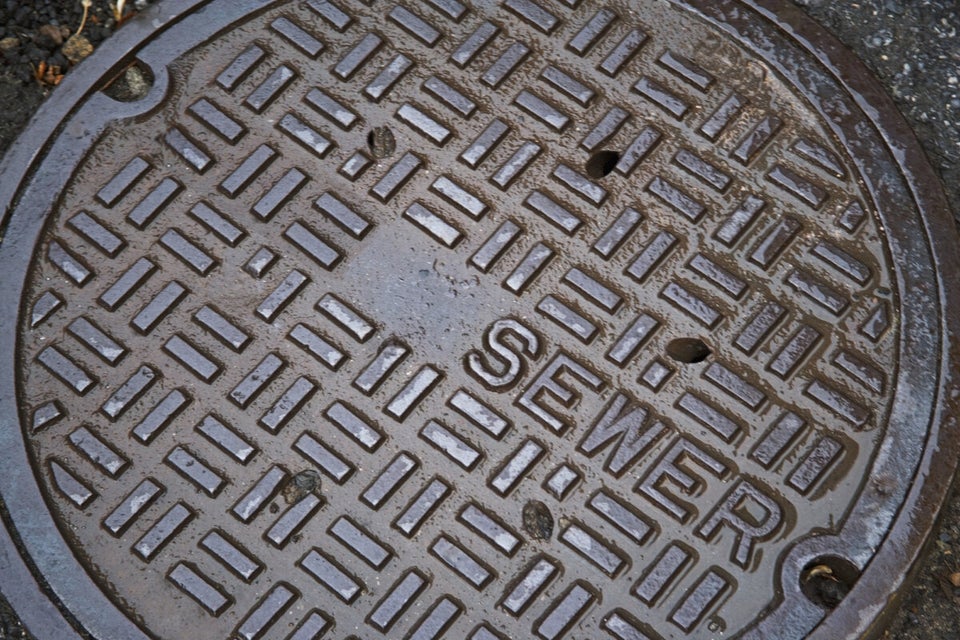 Why The Sun And Corbyn Don't Get Along
"We have a 24-hour media age which has it's ups and downs. The upside is that you can find things out very quickly, the downside is it can be completely inaccurate and gets a life of its own very quickly.
Some critics have pointed out that just three families own more than 60% of Britain's national newspapers, leaving Corbyn to lay out his plans for a major shift in the print media industry.
"I would want a divestment of some of that, so share that out a bit more. Also local papers do play an important part in communities.
"There's a monopoly. If you look at every region, the local papers have often all but disappeared and become some regional editorial function that lives off press releases.
"I'm an obsessive buyer of local papers. Wherever I go I buy a local paper, I read them on the train. Sometimes they're great.
Speaking of 'Leveson 2' being put on the back-burner, Corbyn adds: "I'm concerned that they are delaying on it. It's got to be done. We cannot have this degree of practice going on. What was exposed was utterly appalling practices, intrusion on individuals and it's got to stop."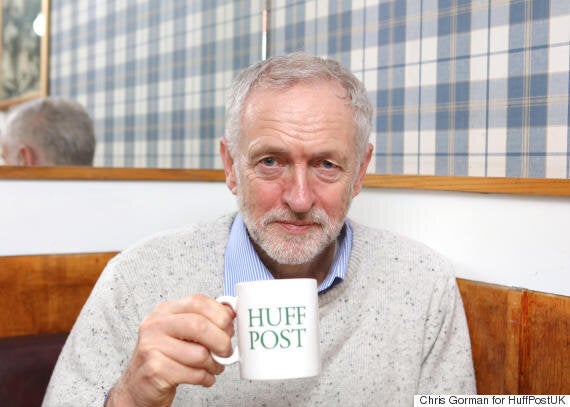 Corbyn, complete with mug: 'HuffPost: It's just my cup of tea,' he joked
A spokesperson for the Sun claimed that it had not published a correction or apology.
"Contrary to what other publications not signed up to the press regulator are reporting, The Sun has not printed an apology or a correction," they told HuffPost UK.
"However, as a member of Ipso, we accept that we are obliged to publish critical adjudications with due prominence. We have done so today."