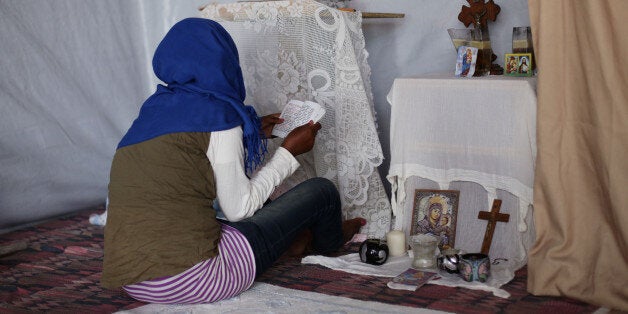 Christian refugees fleeing Syria are being bypassed in Britain's resettlement programme, the head of the Roman Catholic Church in England and Wales has warned.
Cardinal Vincent Nichols said it was a "fact" that Christians were the most persecuted people on earth, but few followers of the faith trying to escape the dual horrors of Bashar Assad's brutal regime and the rise of Islamic State would be given sanctuary in the UK under the Government's scheme.
The Archbishop of Westminster also defended the Vatican over the controversial trial of two Italian journalists on charges of publishing leaked Holy See documents, insisting every organisation had "expectations of confidentiality".
He told BBC Radio 4's 'Today' programme: "When those are manifestly breached then I'm not surprised there is a reaction. I think it would be the same in Conservative central office, frankly."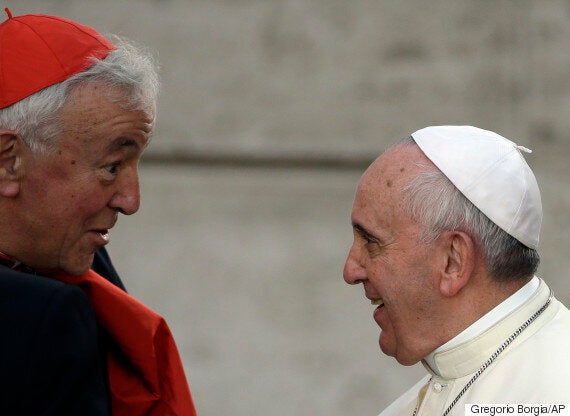 The Church head in England and Wales with Pope Francis
Cardinal Nichols added that journalists "have a great ability to exaggerate their case and go for a quick headline".
Human rights groups have branded the trial of Emiliano Fittipaldi and Gianluigi Nuzzi, who face up to eight years in jail for publishing documents about financial mismanagement within the Vatican, as "Kafkaesque".
Asked if it was a difficult case for the Pope, the Archbishop replied: "I think it is more of a difficult case for the media, which sometimes hold themselves above accountability and above a fundamental respect for people."
Cardinal Nichols said Christians had always faced persecution but must do more to keep the issue in the public eye.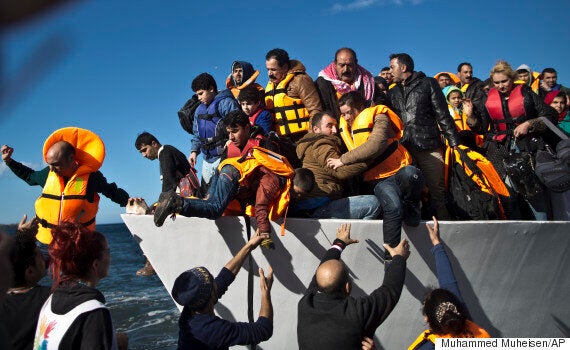 Hundreds of thousands of refugees are seeking shelter in Europe
Under a Government programme, 20,000 refugees will be brought to Britain from camps around Syria run by the United Nations High Commissioner for Refugees (UNHCR).
Cardinal Nichols told 'Today': "What I'm concerned about is that the programme which the Government has set up about the resettlement, and I can see the point in going directly to the refugee camps, but in fact I think its unintended consequence will be that there will be few, if any, Christians coming to this country.
"That is because for the most part Christian refugees do not go into the UNHCR camps. They go to fellow Christian organisations."
He added: "If we are going to deal purely with UNHCR according to their rules, then there can be no preference given to anybody on behalf of their faith and we will simply bypass the Christian refugees, not intentionally but in fact."