David Cameron is expected to visit stricken communities in the north of England on Monday - but not everyone seems to be especially pleased at the prospect.
The Prime Minister is set to visit some of the thousands of people who have been affected by severe flooding over the festive period.
But it seemed that many people were less than keen on the idea of a visit from Cameron…
The PM was pictured meeting soldiers, volunteers and residents in the flood-stricken city of York on Monday.
The river Ouse has burst its banks following further heavy rainfall.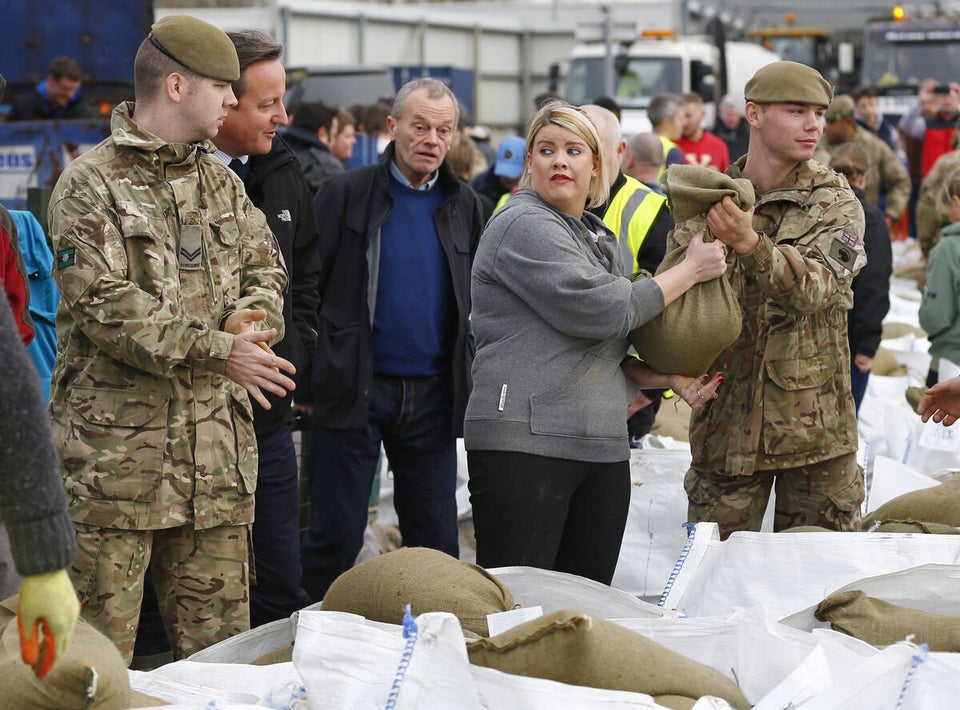 David Cameron Visits York After Floods
Cameron's promise yesterday to send more troops to "do whatever is needed" to help flooding victims has not convinced people with memories long enough to recall flood defence spending was cut four years ago.
Cameron chaired a conference call on Sunday morning of the Government's emergency Cobra committee as ministers worked to tackle the problem, while the Government has vowed to review flood defences as the army was mobilised this morning to help emergency services.
But in 2011, the Coalition Government announced it would spend 8% less on flood defences - £540 million - over the next four years compared with the previous four years.
With more rain forecast for the middle of the week there may be worse to come and the Environment Agency (EA) has more than 25 severe flood warnings in place - meaning there is still a danger to life.
The Press Association reported that the worst-hit areas will have some respite from rain today but the crisis looks set to continue as more bad weather sweeps in.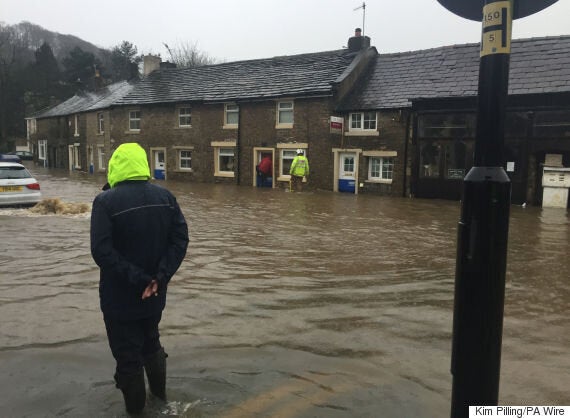 Rescue teams in Whalley, Lancashire
Rain will batter the north of England on Wednesday with up to three inches (80mm) falling on high ground and potentially in excess of 4.7ins (120mm) in exposed locations - with most places seeing up to 1.5ins (40mm).
Some 500 military troops have been mobilised to aid emergency services, with another 1,000 on standby should the situation worsen.
The Met Office has issued yellow warnings for rain on Wednesday in North West England, North East England, Yorkshire and Humber, Wales and Northern Ireland.
Amber warnings for rain are in place for parts of Scotland on Wednesday too.
Military personnel were mobilised on Sunday to help people in Yorkshire and Lancashire as they battled to keep rising flood waters from the doors of their homes and businesses.
But sandbags were not enough to save some, and hundreds of people had to be evacuated from their homes after rivers in York, Leeds and Manchester burst their banks after "unprecedented" rain in recent days.
The EA has 24 severe flood warnings in place for the North East and three severe flood warnings in place for the North West.
There are almost 200 other flood warnings and alerts in place across the area and other parts including Wales and the Midlands.
The Government has vowed to look again at the quality of the UK's flood defences as home and business owners face up to a miserable start to the new year.
Emergency financial assistance will also be put in place for affected areas, and homes and businesses damaged by flooding will have access to the same package of support announced for those affected by Storm Desmond.