Under-fire retailer Sports Direct has vowed to pay its employees above the national minimum wage from January 1 - but its critics don't seem to be won over yet.
The group, which is controlled by Newcastle United FC billionaire owner Mike Ashley, said the move, set to cost his firm £10 million, will apply to casual workers as well as all of its directly employed staff.
Thursday's news comes as the company remains under pressure to respond to allegations of low wages, and claims that it forces compulsory unpaid 15-minute searches of staff as they leave, while also docking wages for clocking in just one minute late.
The probe, run by the Guardian newspaper, prompted condemnation from the Unite union, which called the atmosphere at Sports Direct "gulag working conditions".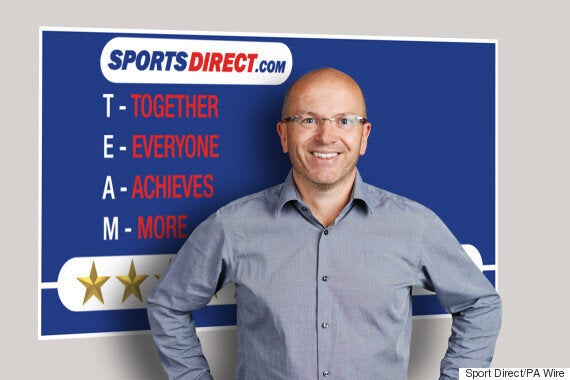 Sports Direct Chief Executive Dave Forsey, pictured
Senior Labour MP Chuka Umunna hit out at the retailer, which runs around 400 stores across the UK, as a ''bad advert for British business''.
Business Minister Nick Boles also piled in after the allegations first surfaces, saying HMRC could take enforcement action over the non-payment of the national minimum wage.
Guardian editors sent a group of undercover reporters to work at Sports Direct's warehouse in Shirebrook, Derbyshire, last month and alleged that the retail giant is so concerned about potential theft that it asks staff to roll up their trouser legs and show the top of their underwear as part of compulsory searches.
Their investigations team also said staff are often harangued by a public address system for not working fast enough.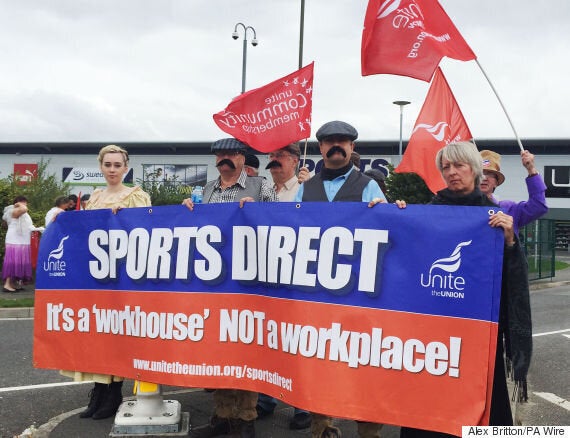 Campaigners protest against the firm's use of zero hours contracts
Many reacted with anger to the news, slamming it as little more than a PR stunt to shore up recent bad publicity.
Some social media users harangued Sports Direct's move, one ironically referring to it as "charitable", another claiming Ashley was bound to "find a creative way of clawing [the £10 million] back".
Earlier this month Sports Direct posted half-year results showing a 3.6% rise in underlying pre-tax profits to £166.4 million for the six months to October 25.
This latest controversy follows a storm of protest from trade unions over staff treatment at the group's annual shareholder meeting in September, when claims over staff searches first emerged.
Other controversies concerning the employer arose after it was revealed ambulances had been called to its headquarters 82 times in just two years.