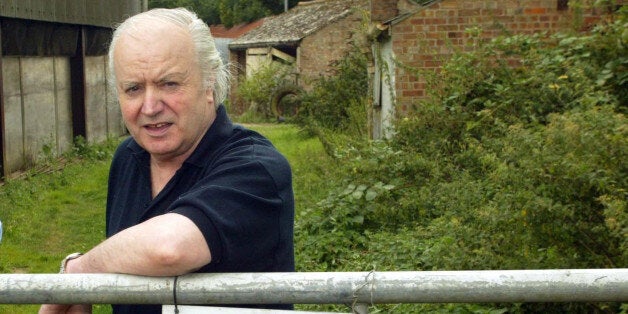 Tony Martin, the famed Norfolk farmer jailed for shooting dead a teenage burglar, has been arrested for possession of an illegal firearm, sources have said.
The 71-year-old BNP supporter served three years in prison for killing Fred Barras, 16, at his home in Emneth Hungate, Norfolk, in 1999.
He was initially found guilty of murder but the charge was reduced to manslaughter on appeal.
Police confirmed that a man, 71, has been detained in custody having been arrested on Thursday morning in the Wisbech area of Cambridgeshire. A Norfolk address is being searched.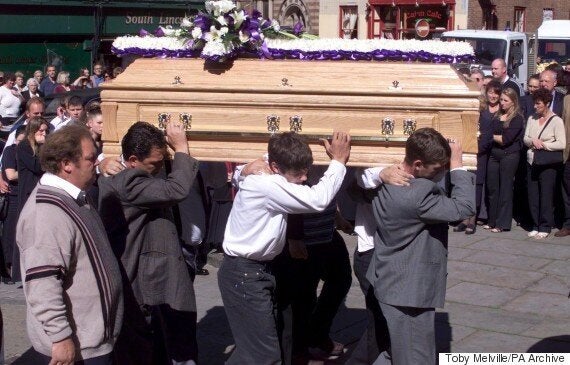 Fred Barras, left, walks beside the coffin of his son, Fred
Mr Martin was living alone at his farmhouse when he discovered intruders Brendon Fearon and Fred Barras inside the dwelling in 1999.
He fired his shotgun at them three times, killing Barras, 16, and wounding Fearon, 29.
The case sparked a huge public debate about the measures homeowners should be allowed to take in efforts to defend their property.
Commenting on the fresh detention, a Norfolk Police spokesperson said: "As part of a planned operation, a 71-year-old man has been arrested in Wisbech this morning on suspicion of possession of an illegal firearm. He remains in police custody.
"A police search of a property in Emneth Hungate is currently being undertaken."
Related