The 'This Morning' presenter spent the New Year on crutches after twisting his knee while flying his new toy drone, having shared a picture of himself with his leg strapped up last week.
Phil has now shared further (hilarious) details of what exactly happened, as he returned to work alongside Holly Willoughby on Monday's (4 January) edition of the ITV daytime show.
After Holly questioned him about his injury, he replied: "Three days after Christmas and my 14-year-old nephew wanted to run up the garden, and it was dark, and I might have had a glass of wine, and I was following him with the drone and it clipped some rushes in a pond and went into a pond.
"I thought 'I've killed it, what a shame', and then I stood with a torch and looked and I was contemplating how I was going to get in to get it. It was very slippery on the edge of the pond and my legs just went straight from underneath me and I went right in!
"The entire family were screaming with laughter because it was something like 'The Vicar of Dibley' - apparently one minute I was there and the next minute I was gone. But I dived down and got it out, and I've damaged a ligament in my knee.
"It'll be fine, it's OK. It's all strapped up," he added.
"I'm more upset about the [toy] drone if I'm honest."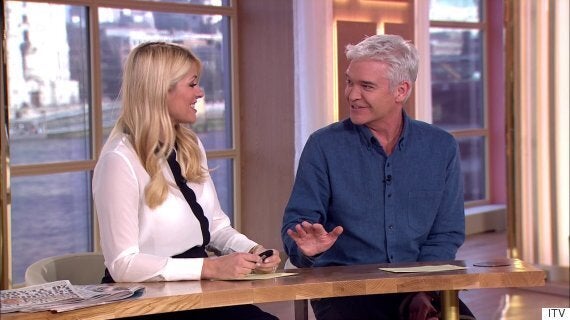 Holly and Phil returned to 'This Morning' on Monday
Talking about her own Christmas, Holly replied: "Mine was a bit more quiet than that, I went down to my mum's for Christmas Day and then Dan's family all came over for Boxing Day, it was lovely."
She added: "Chester [her one-year-old son] woke up at 3.30am on Christmas Day though and didn't go back to sleep so that was fun. By the time the others woke up, we were exhausted!"
The presenter was forced to take two weeks off work when his younger brother was suddenly taken ill earlier this month.
He took to Instagram to share his delight with fans, informing them that Tim was doing well.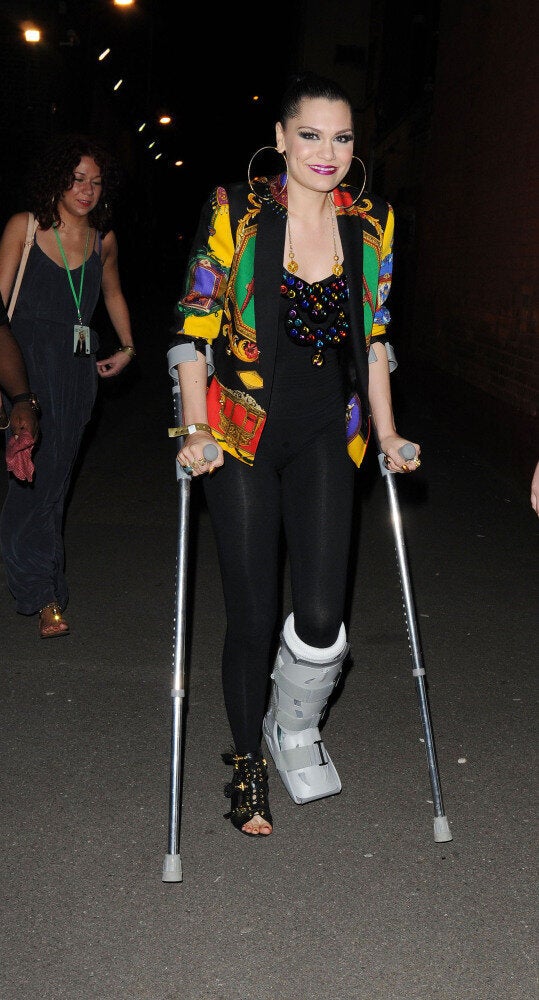 Injured Celebs
Popular in the Community