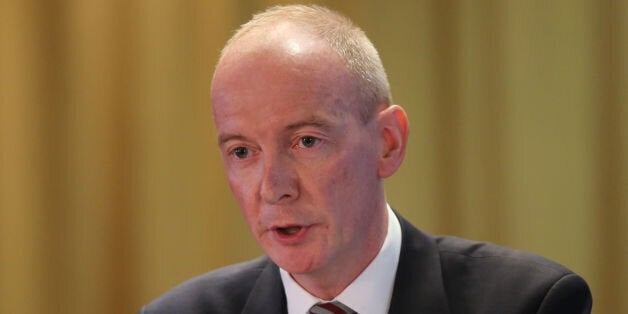 Pat McFadden has been sacked as shadow Europe minister - the second high-profile Labour MP removed from Jeremy Corbyn's top team for questioning the leader.
In a highly unusual move, Labour sources made clear Mr McFadden was dumped for his cutting comments directed at Mr Corbyn in the aftermath of the Paris terror attacks.
Meanwhile, Emily Thornberry was appointed new Shadow Defence Secretary as the "revenge reshuffle" was completed.
The London MP replaces Angela Eagle, who moves to Culture, and opposes the renewal of the Trident nuclear weapons system, unlike her successor.
The move will have huge ramifications for Labour's Trident review, which will now be led by Ms Thornberry and former London mayor, who is also avowedly opposed to nuclear weapons.
After the atrocity in France, some Labour MPs attacked Mr Corbyn's refusal to distance himself from the Stop the War Coalition after it published a blog post saying Paris had "reaped the whirlwind of western support for extremist violence in the Middle East".
During Prime Minister's Questions, Mr McFadden said blaming the West risked "infantilising the terrorists" and "treating them as children".
"Can I ask the Prime Minister to reject the view that sees terrorist acts as always being a response or a reaction to what we in the West do? Does he agree with me that such an approach risks infantilising the terrorists and treating them as children when the truth is they are adults entirely responsible for what they do?"
Mr McFadden will be replaced by Pat Glass, who was the shadow education minister, as the referendum on whether Britain should leave the EU looms.
Some Labour MPs, as with Mr Dugher, reacted with anger - calling the party leadership a "shower" and being guilty of "intolerance", and calling the decision "vindictive and stupid".
Some 10 members of the Shadow Cabinet voted for RAF airstrikes in Syria, which is said to be fuelling the Labour leader's re-arrangement of his top team.
Mr McFadden tonight acknowledged the point forwarded at PMQs was the reason for his demise.
Mr Dugher took to Twitter yesterday morning, straight after a getting a phone call from Mr Corbyn, to announce he had been "sacked" - then added it was because Mr Corbyn "didn't like things I'd been writing (in defence of good colleagues and new politics)".
Leader of the Opposition and Leader of the Labour Party
Deputy Leader of the Labour Party, Party Chair and Shadow Minister for the Cabinet Office
Shadow First Secretary of State, Shadow Secretary of State for Business, Innovation and Skills
Shadow Chancellor of the Exchequer
Shadow Chief Secretary to the Treasury
Shadow Secretary of State for Health
Shadow Secretary of State for Education
Shadow Secretary of State for Work and Pensions
Shadow Secretary of State for Defence
Shadow Lord Chancellor, Shadow Secretary of State for Justice
Lord Falconer of Thoroton
Shadow Secretary of State for Communities and Local Government, ShadowMinister for the Constitutional Convention
Shadow Secretary of State for Energy and Climate Change
Shadow Leader of the House of Commons
Shadow Secretary of State for Transport
Shadow Secretary of State for Northern Ireland
Shadow Secretary of State for International Development
Shadow Secretary of State for Scotland
Shadow Secretary of State for Wales
Shadow Secretary of State for Environment, Food and Rural Affairs
Shadow Minister for Women and Equalities
Shadow Secretary of State for Culture, Media and Sport
Shadow Minister for Young People and Voter Registration
Shadow Minister for Mental Health
Shadow Leader of the House of Lords
Baroness Smith of Basildon
Shadow Minister without Portfolio
Shadow Minister for Housing and Planning
Related