Nigel Farage's recollection of the moment he feared assassination has been disputed by French mechanics, whom the Ukip leader suggested confirmed his car had been "sabotaged".
He described how he was forced to stop after losing control, fleeing the car and darting over a barrier to avoid oncoming traffic.
Farage alleged in the Mail on Sunday that mechanics told him they had never seen the bolts on all four of the car's wheels come loose in such a way before, and were "absolutely certain of foul play".
Nigel Farage made no formal report after the motorway incident
The paper quoted him as saying: "The French police looked at it and said that sometimes nuts on one wheel can come a bit loose - but not on all four.
"The French police and mechanics looked at it but I have made no formal complaint. The mechanics were absolutely certain of [foul play] but I have decided to take no further action."
He told the paper he had received death threats in the past but, when asked who he thought might be responsible, said: "I haven't got a clue. Quite frankly, the way my life's been over the past two and a half years, nothing surprises me."
But the mechanics who say they fixed Farage's car and the prosecutor who would have headed any investigation into the incident, were quoted today saying that they never told the MEP they suspected the car had been deliberately tampered with.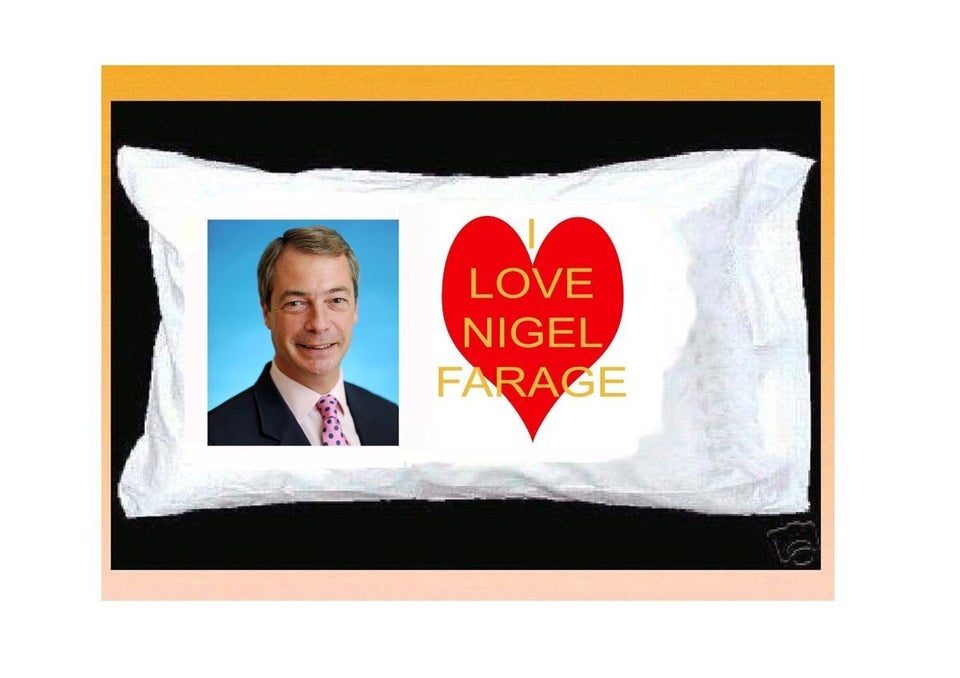 Nigel Farage memorabilia
Speaking to French newspaper Liberation, Philip Marquis, owner of the garage that fixed Farage's Volvo, said it wasn't until they reached his garage that they noticed the nuts were loose.
While Marquis admitted he had "never seen anything like it", the man asserted that the nuts had probably just been wrongly screwed on after another repair, ruling out any suggestion of foul play.
The reason he was adamant Farage was not told about any sabotage attempt was because neither he nor any other garage worker spoke English, saying: "We had to talk in sign language."
Farage claimed he had not asked police to pursue any investigations because he didn't want to "make anything of it".
But the Dunkirk prosecutor who would have led any such inquiry rebutted the claims, telling Liberation: "If they had noticed a sabotage, they would have had to open an investigation."
Responding to the new claims on Wednesday, Ukip's frontman reiterated a previous statement in which he said he had "no desire for this story [of his road incident] to come out".
"I never mentioned any mechanic. As far as I'm concerned, this is a dead story," he said.
The news comes after LBC host James O'Brien floated another innocent suggestion that could explain why Farage's car's wheels fell off.