The first nominations twist of the series has left three 'Celebrity Big Brother' housemates up for eviction, after Stephanie Davis, Scotty T and Jeremy McConnell Cooke were given the power to choose who would be facing the chop this Friday.
READ MORE:
Kristina Rhianoff, Winston McKenzie and Nancy Dell'Olio will all face the public vote this week, after a twist which saw Stephanie, Jeremy and Scotty complete a task which finally "unboxed" all of the house's furniture, and freed the housemates who had been locked away from the rest of the group.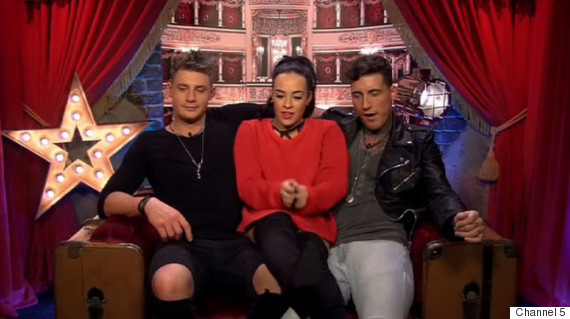 Stephanie, Scotty T and Jeremy
The trio were called into the Diary Room on Wednesday night, with Big Brother telling them: "You three are going to each make a killer nomination. Each housemate you name will face the public vote."
Jeremy chose to nominate Nancy, explaining: "I find she can be a bit controlling when we're having a laugh. A bit intimidating."
Scotty plumped for Winston, telling Big Brother: "Every time I cook he can't wait for everyone else to have his food, he's always 'gimme it, gimme it'!"
Stephanie then voted for Kristina, reasoning: "Because me and Jezza are next to each other and laughing all night, and we kept her up. She was angry at both of us as we kept her up."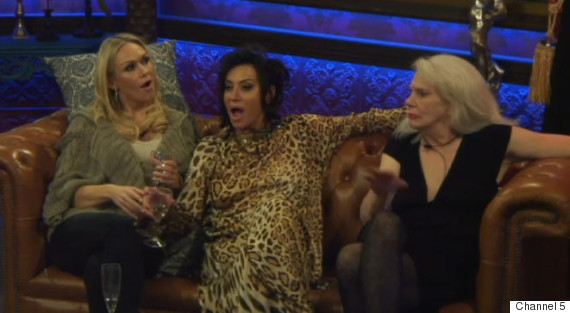 Kristina and Nancy react to the news (though Angie seems rather perplexed by at all)
'CBB' got off to a shaky start in Tuesday's live launch, particularly when new recruit Winston McKenzie rubbed viewers up the wrong way before he'd even set foot in the house.
The former UKIP member was branded homophobic by viewers, after he remarked in his opening VT that he'd have to "keep standing with my back against a brick wall" should he have to share the house with a gay man.
Ofcom have since confirmed that they've received over 150 complaints about the comment, which they are currently "assessing" before deciding whether to launch an investigation.
Find out how the nominated housemates take the news on Thursday's 'Celebrity Big Brother', airing at 9pm on Channel 5.
MORE 'CELEBRITY BIG BROTHER':
LIKE US ON FACEBOOK | FOLLOW US ON TWITTER