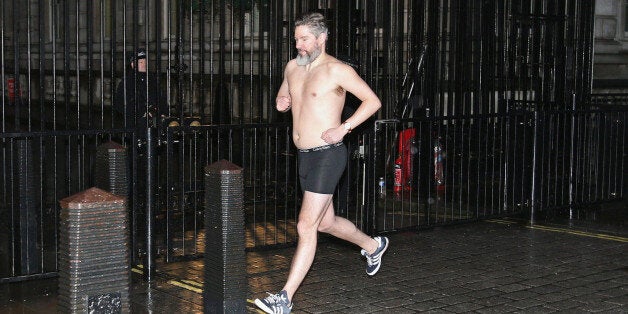 One of the last election's most outspoken pundits has been praised for doing justice to a bet he made on how Ukip would perform in the polls.
Dan Hodges, a Daily Telegraph columnist, vowed to run naked the length of Whitehall if the anti-EU party garnered more than 6% of the vote in May's general election last year.
"If Ukip break 6% I'll streak down Whitehall," he tweeted in 2012 and today he honoured that vow after Nigel Farage's party mustered over 12%.
True to his word, clad only in trainers and a pair of black underpants, Hodges completed the run in just 3:37 minutes - defying odds that he might get arrested along the way.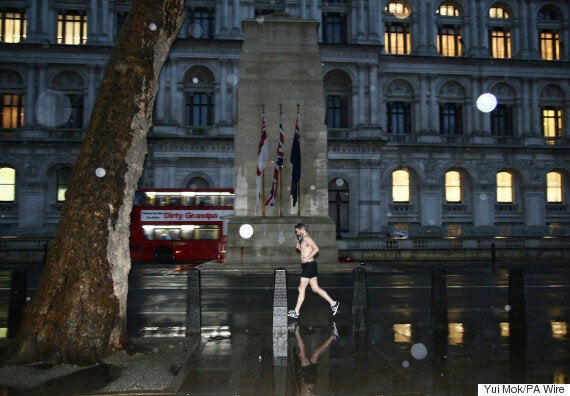 Hodges passes the Cenotaph en-route to Westminster
Arriving outside the Houses of Parliament, he said: "I actually feel invigorated, more people should consider naked running."
"Perhaps next time we can turn it into a mass charity flash streak."
The bookies take bets on Hodges' completion time
The Terrence Higgins Trust lends support to people with, or who are at risk of contracting, HIV.
Sonya Trivedy, its executive director of fundraising, said after Hodges completed Thursday morning's feat: "It is all in good fun but, for Terrence Higgins Trust, Dan's choice to donate underpins a serious issue.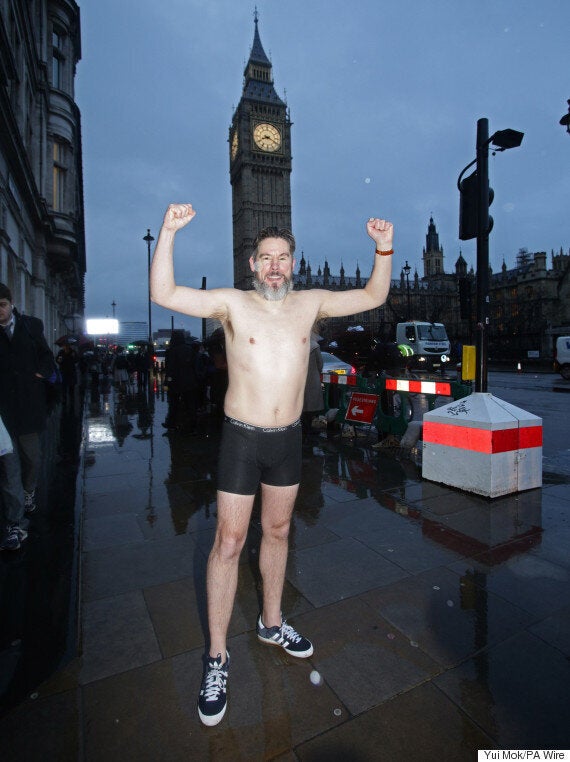 A victorious Hodges celebrates completing the streak
"So Dan's choice of a shared donation to Terrence Higgins Trust because of these outrageous and dangerous claims means a lot."
Related