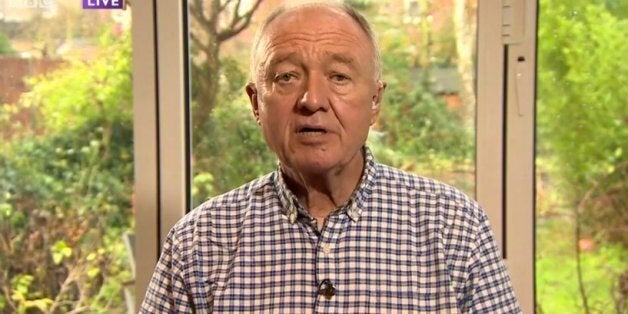 Labour has denied Ken Livingstone's claim that the party could recommend Britain leave Nato.
The party's defence review, co-chaired by Livingstone, will look at whether Labour should abandon its commitment to renewing the UK's nuclear deterrent - a position favoured by Jeremy Corbyn.
Asked on the BBC's Daily Politics programme the review would look at whether the UK should leave the Nato military alliance, Livingstone said it would. "That's one of the things we will look at. There will be many people who want to do that. I don't think it's particularly big issue because in the Cold War it was - it isn't now," he said.
"There will be people making those suggestions, we are looking at the entire defence review."
He added: "My main view on this is it doesn't really matter if you are in Nato or not terribly much, because the Cold War is over. If we are to stay in Nato the question is what's its role going to be? Invading more countries in the Middle East, I am not in favour of that."
However the party said Livingstone was wrong to suggest Nato membership would be examined. "The terms of reference of the defence review are still to be agreed but will not include looking at our membership of Nato," a party spokesperson said.
Labour MP Wes Streeting immediately condemned the idea of leaving Nato. "What next? Replacing the union flag with a white flag? " he tweeted.
Conservative defence minister Penny Mordaunt said: "It's deeply worrying that the Labour Party believes Britain should leave NATO – an organisation that helps keep our country safe in an increasingly dangerous world.
"This is another reminder why Labour are a threat to our national security."
During the Labour leadership campaign, Corbyn said he believed Nato "should have been would up in 1990" but stopped short of advocating withdrawal. However he said there needed to be a "serious debate" about the alliance.
Andy Burnham, who also ran in the leadership and now serves as shadow home secretary, said at the time he would not serve in a Corbyn shadow cabinet if leaving Nato and scrapping Britain's Trident nuclear weapons system became party policy.
"Those would not be policies I could support. I would not support a policy of leaving Nato. It would be highly irresponsible with the world as it is right now," he said.
Earlier on Thursday, Jeremy Corbyn completed his marathon reshuffle which began on Monday.
The shake-up saw Maria Eagle, who supports Britain's nuclear deterrent, shifted sideways to the shadow culture job. Corbyn promoted Emily Thornberry, who is against the Trident missile system, to shadow defence secretary.
The reshuffle also saw Kevan Jones quit as a shadow defence minister. He said Thornberry "knows nothing about defence" and should not have replaced Eagle.
Livingstone told the BBC today the three shadow ministers that quit in protest at the reshuffle were a "disaffected little group of old uber-Blairites".