People don't always play nice on Twitter - but users of the social media site have shown how it can be used for really great causes too.
Using the hashtag #Match4Lara, people are desperately trying to find a stem cell donor to help a young woman with an aggressive form of blood cancer.
A huge number of users, including actor and comedian Stephen Fry, have tweeted pleas for people to sign up to the national bone marrow register to help 24-year-old Lara Casalotti.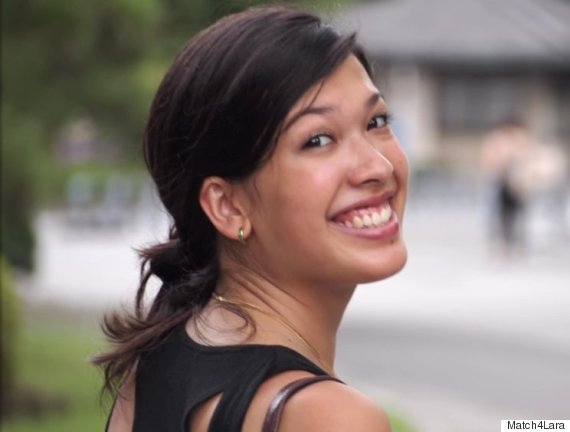 Lara Casalotti was diagnosed with leukaemia at Christmas
Casalotti, a student from London, was diagnosed with acute Myeloid Leukaemia at Christmas and desperately needs a transplant.
Her situation is more complex than others, however, since she is of Thai-Italian heritage and only 3% of donors on the public register are of mixed race heritage.
Her brother, Sebi, had hoped to be her donor but unfortunately was not a match.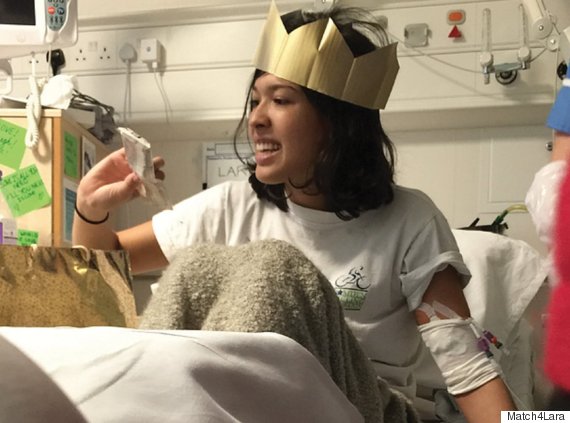 Casalotti has been undergoing intensive chemotherapy but needs a stem cell transplant
He explained: "If we had had some luck this would have all been easy and I would have been a match, but unfortunately we can't always be a donor for the people we care most about because of the genetics of it."
As Casalotti undergoes intensive chemotherapy at London's UCL Hospital, her family has issued a desperate plea for more people, particularly those of mixed race heritage, to sign up to the register - and Twitter has taken up their cause…
Mixed race? You can do something wonderful with your unique identity - save a life. Do read this: https://t.co/YeeYXuuHFI #match4lara

— Stephen Fry (@stephenfry) January 9, 2016
Lara, one my constituents, is in urgent need of a stem cell transplant. Can you save her life? https://t.co/W2QWHiAdhc #match4lara Pls RT!!

— Tulip Siddiq (@TulipSiddiq) January 8, 2016
#match4lara A chance to help a young woman with Acute Myeloid Leukemia - needs bone marrow from mix race donor. https://t.co/QQWB3oVMy8

— Lindsey Hilsum (@lindseyhilsum) January 9, 2016
Please Help Lara find a Match by April. Retweet! Thanks in Advance!!!

#Match4Lara pic.twitter.com/W1qtDPRGEP

— Mel Mann (@IronmanMann) January 8, 2016
Make it your new year's resolution to save a life & help someone like Lara https://t.co/dtAq83bJcB @AnthonyNolan @DeleteBC #match4lara

— Jonni Berger (@jonnibgood) January 8, 2016
You don't need a uniform to be a hero if you are mixed race you could save a little girls life https://t.co/VkyOIEvxC1 #match4lara

— Fireyfairy (@MrsFireyFairy) January 9, 2016
The Match4Lara Facebook page had also received over 6,000 likes at the time of writing.
Registration to become a potential donor is quick and easy and simply involves spitting into a tube.
Blood cancer charity Anthony Nolan explains that 9 out of 10 people donate stem cells in a quick and easy process similar to giving blood, called peripheral blood stem cell collection. 1 in 10 donors will have their stem cells collected via the bone marrow itself, while under general anaesthetic.
You can register to join the bone marrow register through Anthony Nolan, Delete Blood Cancer and the British Bone Marrow Registry.
SEE ALSO: