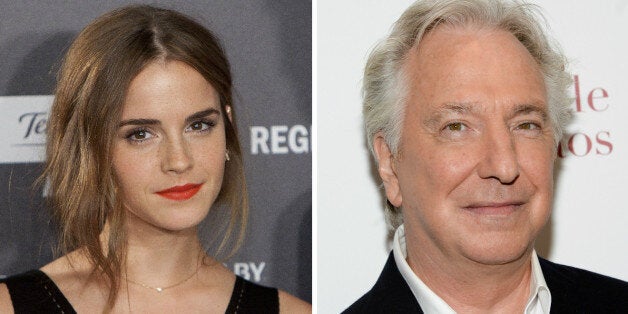 Internet trolls attacked Emma Watson on Friday after the actress tweeted a tribute to her former 'Harry Potter' co-star Alan Rickman. The quote revealed the late actor as a feminist.
Hundreds of people scorned Watson, a UN ambassador for gender equality, noting the meme posted in remembrance was simply "furthering her own political agenda".
"There's nothing wrong with a man being a feminist - I think it's to our mutual advantage," he had told ABC in an interview in March 2015.
Upon hearing of his death, Watson posted a string of tributes on social media, including one that carried the quote.
The quote received overwhelming positivity on Twitter, garnering over 66,000 re-tweets, but failed to pass muster with some that who took exception at its content.
Thompson, who worked closely with him for decades, said the 69-year-old had been "the ultimate ally. In life, art and politics."
Watson also included a tribute from Sir Ian McKellen, who said of Rickman that he "put liberal philanthropy at the hear of his life".