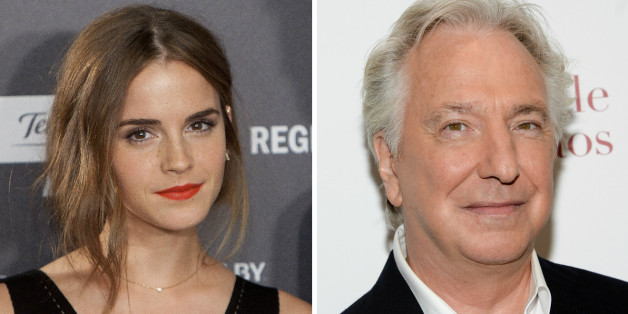 Internet trolls attacked Emma Watson on Friday after the actress tweeted a tribute to her former 'Harry Potter' co-star Alan Rickman. The quote revealed the late actor as a feminist.
Hundreds of people scorned Watson, a UN ambassador for gender equality, noting the meme posted in remembrance was simply "furthering her own political agenda".
Rickman, a staunch believer in parity between men and women, died on Thursday from cancer.
"There's nothing wrong with a man being a feminist - I think it's to our mutual advantage," he had told ABC in an interview in March 2015.
Upon hearing of his death, Watson posted a string of tributes on social media, including one that carried the quote.
#alanrickman pic.twitter.com/4WXwnoUtM7

— Emma Watson (@EmWatson) January 14, 2016
The quote received overwhelming positivity on Twitter, garnering over 66,000 re-tweets, but failed to pass muster with some that who took exception at its content.
.@EmWatson oh wow, you're using someone's death to push a completely unrelated agenda. this is so, so gross.

— Chloë Price (@Dekashoko) January 14, 2016
@EmWatson Funny how u used this mans death to further ur political agenda but u never call for women to be held #EqualB4Law @TheMercedesXXX

— Winston Smith (@1984WS1) January 14, 2016
@EmWatson You knew him...i'm guessing he was your friend. You're using his memory for propaganda, please, think about it again...

— Tomás Allende Conte (@TomsAllende) January 14, 2016
Undeterred, Watson continued publishing posts to express her sadness at Rickman's passing, including one from another the actor and director's frequent co-stars, Emma Thompson.
Thompson, who worked closely with him for decades, said the 69-year-old had been "the ultimate ally. In life, art and politics."
Read Emma Thompson's heartfelt statement on the late Alan Rickman https://t.co/TzysWzOCvI pic.twitter.com/hB5jZYTBzJ

— Newsweek (@Newsweek) January 14, 2016
Watson also included a tribute from Sir Ian McKellen, who said of Rickman that he "put liberal philanthropy at the hear of his life".
Sir Ian McKellen has paid tribute to Alan Rickman https://t.co/Pl0vwIJeob pic.twitter.com/UMnHACqhFm

— Hypable (@Hypable) January 14, 2016
READ MORE: