It seems Derek Zoolander's influence in the world of fashion knows no bounds, as the world's most famous *ahem* popular male model appears on the cover of the new issue of Vogue.
READ MORE:
Yes, ahead of the release of 'Zoolander 2', Ben Stiller is giving it the full "blue steel" in a new photoshoot with his co-star Penelope Cruz, and a host of some of the fashion world's biggest stars.
The shoot - taken by esteemed photographer Annie Leibowitz, who was behind Caitlyn Jenner's 'Call Me Caitlyn' photo spread, as well as Kim Kardashian and Kanye West's bridal-style shoot cover - is every bit as over the top and high-fashion as you'd imagine.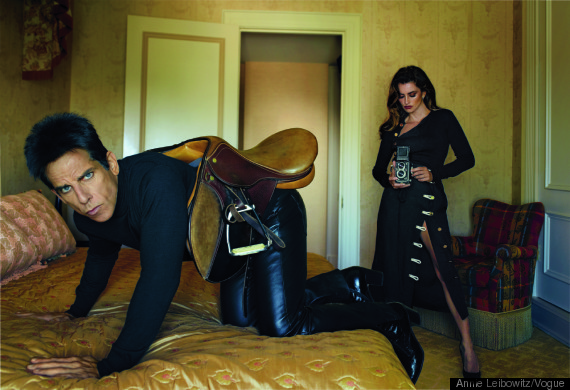 Oo-er!
In one picture, Penelope poses holding a camera, while Zoolander is seen on all-fours on a hotel bed, sporting a pair of leather trousers and, for some reason or another, a horse's saddle.
Later, he gets a bit of help from supermodels Gigi Hadid, Jourdan Dunn and Joan Smalls who are all decked out in… well… we're not even sure how to describe it to be honest. But needless to say, there's a lot going on.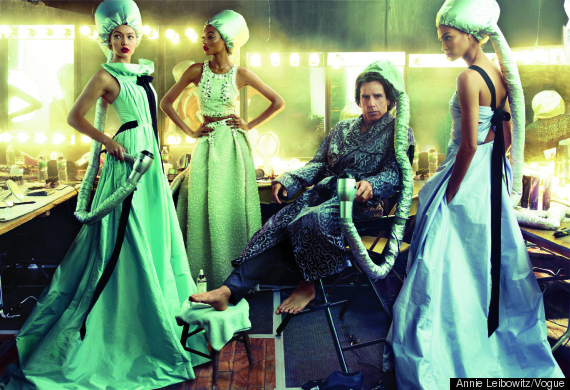 Nope, us neither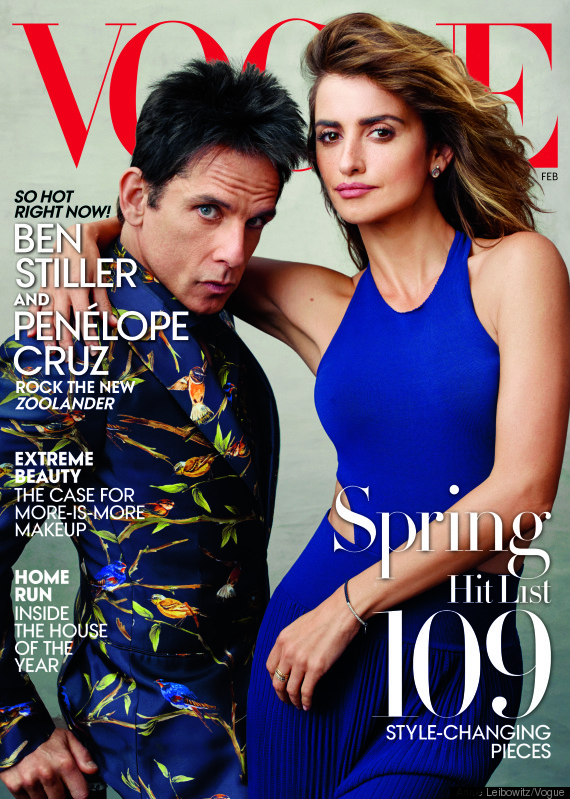 Finally, 15 years after the original comedy first hit the big screen, 'Zoolander 2' is due to be released next month, with Owen Wilson and Will Ferrell both set to reprise their roles, while Kristen Wiig and Benedict Cumberbatch are new additions to the cast.
Benedict's non-binary character, All, faced accusations of transphobia from some LGBTQ groups when the trailer was released last year, who called for a boycott, though Will Ferrell has since defended the film against the backlash.
'Zoolander 2' is released on 12 February 2016. See the full photoshoot in the new issue of Vogue, on newsstands 26 January.
LIKE US ON FACEBOOK | FOLLOW US ON TWITTER