The five things you need to know on Tuesday January 19, 2016…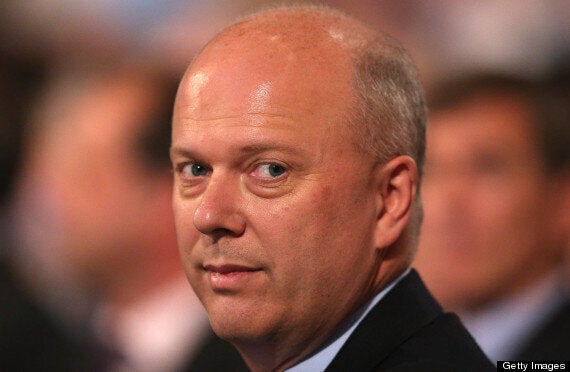 Downing Street sounds increasingly confident of a decent deal on the EU and on a timetable it would like. But as the Cabinet meets this morning (and Political Cabinet beforehand, including Boris) there are growing signs of ministerial and party unease among Eurosceptics.
Scottish Secretary David Mundell has become the first Cabinet minister to publicly back a June referendum date, telling a Holyrood lobby press lunch there was a 'strong argument' to hold it that month. And Philip Hammond said it would be 'very odd' to hold the poll in September.
No wonder a few people feel like they and the country are being railroaded towards 'Remain'. The Sun has a story about the PM's Cabinet sub committee on Europe (which includes Javid, IDS and Theresa May) not having met for four months. A Cabinet source tells the paper the sidelining is "being seen by Sajid, Iain and Theresa as a lack of trust in them, which does nothing to hold the party together after the referendum as it will fall to them to help do that." Add in the feeling that George Osborne is the real Foreign Secretary on EU matters (it's Treasury Questions today) and you have a combustible mix.
Although there seems to be progress on the PM's 'four baskets', The Times reports on other unease about German plan to redefine workers in EU law. EU diplomats are 'baffled' over the plan could rewrite decades of case law without upsetting Eastern European nations.
The Vote Leave and leave.eu campaigns are again at loggerheads, with accusations of racism and personality feuds in play. But at least a report in the Express suggests Eurosceps now have God on their side. It reveals the Church Commissioners believe that they and the CofE Pensions Board "are well positioned for any market re-pricing or uncertainty that may prevail prior to or after the referendum." So, Brexit's OK.
Brexit hero Chris Grayling is at the Press Gallery lunch today. Until recently, some hacks were reluctant to attend, but now the Commons Leader is box office. Will the normally cautious minister use his new-found boldness to give some candid answers to questions? Will he say how unhappy he is at the way Gove has seemed to trash his policies at the MoJ, as well as Gove's alleged shift from the Euroscep camp to the 'loyal to George camp'...?
Margaret Beckett's long-awaited Lessons Learned review of Labour's 2015 election disaster will be shown to the NEC sub committee and the Shadow Cabinet today, before finally being published online, probably this afternoon.
Nick Watt has a nice seatwarmer in the Guardian, with a leak of an internal warning from pollster James Morris of the party's "confusion of strategic purposes", in the wake of Ed Miliband forgetting to mention the deficit in his 2014 conference speech.
Miliband's office told me yesterday that, surprise, surprise, he's doing no media today in response to the Beckett report. Given that it will have the 'no sugar, Sherlock' conclusions that Labour wasn't trusted on the economy, failed to make a 'connection' with voters on immigration and welfare, and Miliband's leadership was seen as weak, that's no real shock. Corbyn's camp are actually baffled by claims they've sat on the report, and tell me the central finding - that Miliband failed to have a clear message - is the main reason Jezza won his landslide last year (not least on 'austerity').
The Times has an intriguing report that old hand Jon Lansman's running of Momentum is being challenged by younger guns. The PLP holds its ballot today to axe Steve Rotheram from its NEC. Meanwhile, Labour is plugging away with the day to day of Opposition and Lords Bach and Falconer launch their access to justice campaign on legal aid cuts.
But the Trident issue continues to expose fault lines. Michael Fallon had much sport with Emily Thornberry yesterday, not least when Kevan Jones derided Corbyn and said "You can't turn a nuclear deterrent on and off like a tap." Fallon hinted a Commons vote would be very soon. I wonder if he'll announce it later this week?
It's taken months but at last some kind of verdict is out on why hundreds of polls got it so wrong ahead of the 2015 general election. Yes, the key factor was their failure to reach enough Tory-leaning voters on the phone, both among older ('bugger off') and middle-aged voters ('please leave a voicemail'). Oh, plus a bit of 'herding' among poll firms worried about appearing to go out on a limb.
The interim finding of the British Polling Council study, with the Royal Statistical Society, found that there had been a "systematic over-representation of Labour voters and under-representation of Conservative voters".
Most surveys put Labour and the Conservatives neck-and-neck or within the margin of error ahead of May's vote, hence the electric shock to all sides of that BBC exit poll on the night. Professor Patrick Sturgis of Southampton University, who chaired the panel, told the BBC there was "no silver bullet" to amend the errors. "They don't collect samples in the way the Office for National Statistics does by taking random samples and keeping knocking on doors until they have got enough people," he said.
Given that political polls are often loss leaders for the firms who run them as a way of drumming up business for more lucrative commercial surveys, I wonder if they will now invest the cash needed into properly targeting hard-to-reach voters and regularly following up? It could be a smart move.
BECAUSE YOU'VE READ THIS FAR…
It's been nearly 9 years since Tony Blair quit office, but at times it seems as though Simon Stevens is the last Blairite Cabinet minister left. Of course, the NHS chief exec isn't formally a Blairite anymore and he obviously isn't a real Cabinet minister. But TB's former aide has more power than most in the Cabinet and his policies and pronouncements have that combination of radical reform and hard cash that defined the modernising years of New Labour.
In today's Guardian splash, Stevens (seen as something of a saint by some in Labour) underlines how unafraid he is of wading into some tricky political waters. After his sugar tax plan, today he raises the issue of using cash from pensions to fund social care for the elderly.
"What are the pros and cons of dedicating some of the proceeds of the triple lock to older people's social care?" he asks, neatly framing the issue as a question so he can't be accused of explicitly backing the idea.
"Would intergenerational fairness support a further increase in the share of public funding on retirees, at the expense of children and working-age people? Does there need to be more flexibility between current disconnected funding streams for older people, so that at times of need everyone is guaranteed high quality social care?" Stevens added. But floating the idea that it could become "easier for families to flexibly fund social care by drawing down resources tied up in housing, pension pots, and other benefits and entitlements" is something all parties may want to copy.
Labour is deciding to fight back against the Government's growing use of Statutory Instruments (knowns in Westminster and Whitehall as 'SIs') to give effect to its legislation. Today, after an Opposition Day debate, it will take the rare step of moving to annul an SI that will remove maintenance grants from around half a million of the poorest students in England.
The Indy splashes on a wider story about the reliance on SIs (particularly under the Coalition) to get things through without proper scrutiny. Baroness Smith, the Shadow Lords leader, has an arresting quote on the combination of SIs, FoI curbs, boundary changes and party funding: "You could be forgiven for thinking that we're starting to enter the realms of constitutional gerrymandering."
Meanwhile, Labour peers looked like they had a new Shadow Chief whip for half an hour yesterday: Idris Elba. The actor used Steve Bassam's office to prep for his Committee Room appearance on opportunity in the creative industries. I'm told Bassam returned from a meeting to say: 'there's a stranger in my office… seems to be rehearsing lines… sounds like an actor… looks like Idris Elba… It IS Idris Elba!'
If you're reading this on the web, sign-up HERE to get the WaughZone delivered to your inbox.
Got something you want to share? Please send any stories/tips/quotes/pix/plugs/gossip to Paul Waugh (paul.waugh@huffingtonpost.com), Ned Simons (ned.simons@huffingtonpost.com), Graeme Demianyk (graeme.demianyk@huffingtonpost.com) and Owen Bennett (owen.bennett@huffingtonpost.com)