Twitter is down. Everyone stay calm, your main source of news, information and gossip has disappeared.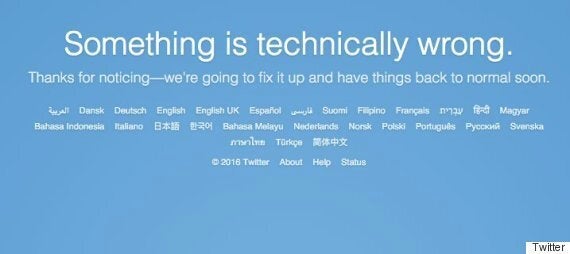 The site has been suffering from intermittent blackouts throughout the day with some users reporting a complete lack of access while others getting intermittent coverage.
What we do know is that the problems are affecting all devices including web and smartphone. There's no official word from Twitter as to why the site has gone down but the landing page suggests there's something 'technically wrong'.
We contacted Twitter who responded saying they'd issued this statement from the @Support account:
"Some users are currently experiencing problems accessing Twitter. We are aware of the issue and are working towards a resolution."
With the increase in DDoS attacks against organisations in the last 24 months Twitter and Facebook will probably have taken precautions to prevent against the site going down as a result of one of these attacks.
This leaves a genuine glitch which could range from a server malfunction to something as simple as a coding error.
As soon as we know more we'll update this piece.
Popular in the Community