A man has been arrested in connection with the dumping two pig heads outside an Islamic girls' school in Lancashire.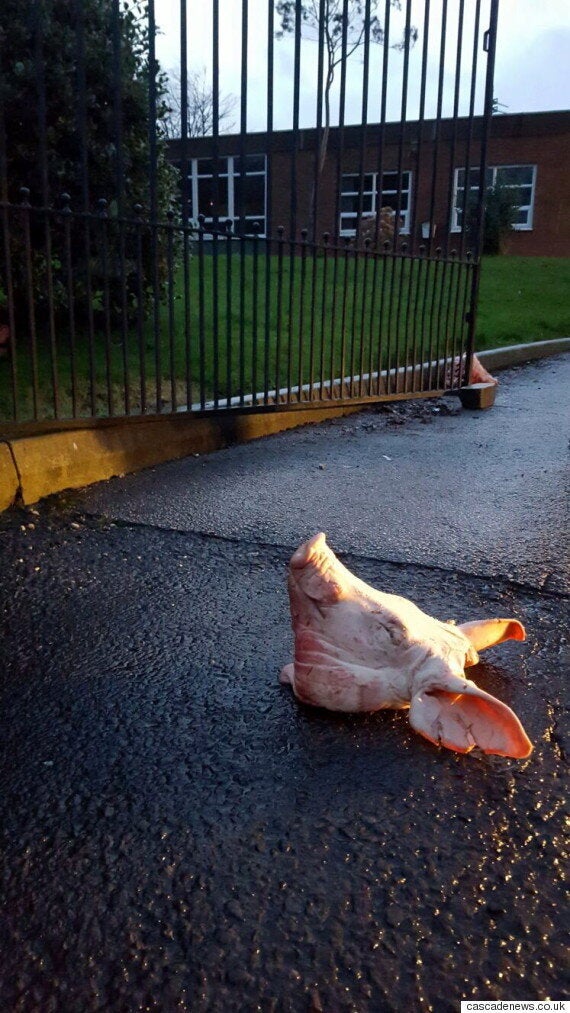 Lancashire Police said it was a hate crime against Muslims and has confirmed it has made an arrest.
A spokesperson said the 28-year-old man was arrested on suspicion of "racially or religiously aggravated provocation" and has been released on police bail until February.
The force mounted extra patrols in the wake of the incident to reassure locals.
Shortly after it happened, Chief Inspector Sheena Tattum, of Blackburn Police, said: "This is being treated extremely seriously and we understand the concern that incidents like this, while thankfully rare, can cause in the community.
"We have put extra patrols on in the area to try to offer some reassurance.
"An investigation is under way to identify those responsible and a team of detectives are carrying out numerous inquiries."
Related