At least 19 people have been killed at a university in north west Pakistan after gunmen stormed the Bacha Khan campus, around 21 miles outside the city of Peshawar.
A number of people were also wounded in the attack.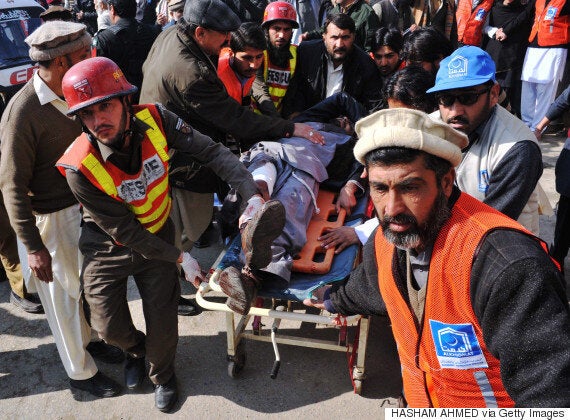 Emergency services rush a victim away from the scene
Pakistani army says the attackers have been contained and that four of them have been killed.
Sky News reported that the assailants used the thick fog covering the town as cover to scale the walls of the university in the town of Charsadda.
They then gained access to the university buildings and opened fire on teachers and students.
Deputy Commissioner Tahir Zafar said a chemistry professor and a student were among those killed. He said it wasn't clear how many attackers were inside the campus.
Television footage showed heavy military presence at the university, troops rushing in and people fleeing.
Ambulances were at the scene and the wounded were being taken to hospital.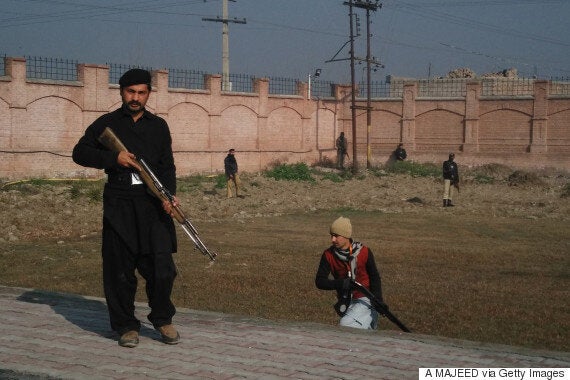 Police and military take up positions outside the university
Prime Minister Nawaz Sharif said in a statement, quoted by Reuters: "We are determined and resolved in our commitment to wipe out the menace of terrorism from our homeland."
Education facilities have previously been targeted in Peshawar, where a Taliban attack on a school in the city saw more than 130 people, mostly children, murdered in 2014.
The attack horrified the country and led the government to lift a 2008 moratorium on the death penalty. Pakistan hanged four militants last month who were sentenced to death over the attack.