An angered woman has been caught in the middle of a racist rant at two Asian women on a tram in Manchester.
Video footage shows the unidentified lady questioning the pair, who were sat opposite her at around 7.30am Wednesday morning.
Swearing wildly, she quizzes the women, before finding out one of them is a lecturer at Salford University.
The discovery leads her to shout: "I don't want you teaching any of my kids".
She adds: "I don't want no foreign nurse looking after me, you think I want you to look after my care when I'm an old woman? I don't fucking think so love".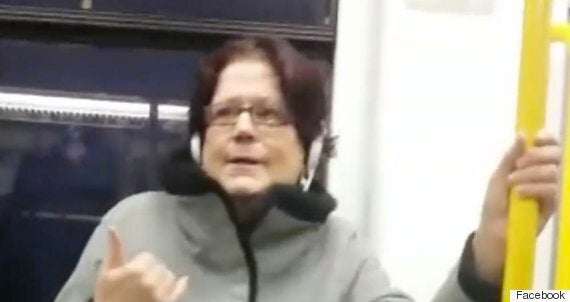 The woman's rant was branded racist
The clip then shows a person who intervenes in an attempt to calm things down, but the woman continues undeterred, saying: "I don't give a fuck".
Moments later the tram stops and the driver tells the woman she has to leave the vehicle because she is upsetting the passengers.
The recording has now been shared with the police who say they are reviewing it to see if any offence has been committed.
Some people reacting to the clip described her as "vile and ignorant".
Popular in the Community