In fact, we're surprised either of them even made it in on time to present the show, after partying hard following their win for Best Live Magazine Show at Wednesday night's National Television Awards.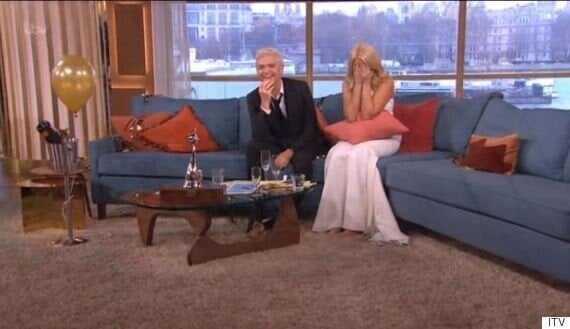 The pair opened Thursday's show still dressed in their now not-so-glam NTAs outfits, with Holly admitting she hadn't even made it home following their all-night bender at Ant McPartlin's house.
And judging by the 'This Morning' Twitter account, Holly hadn't got many Zzzz's in...
"We blame you entirely for what is about to happen," Holly told Phil.
"We shouldn't be here, we shouldn't be doing this," Phil added.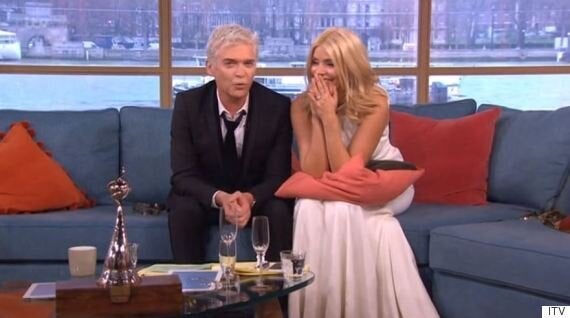 The pair were snapped downing shots of tequila and vodka with their 'This Morning' co-presenter Rylan Clark into the wee small hours.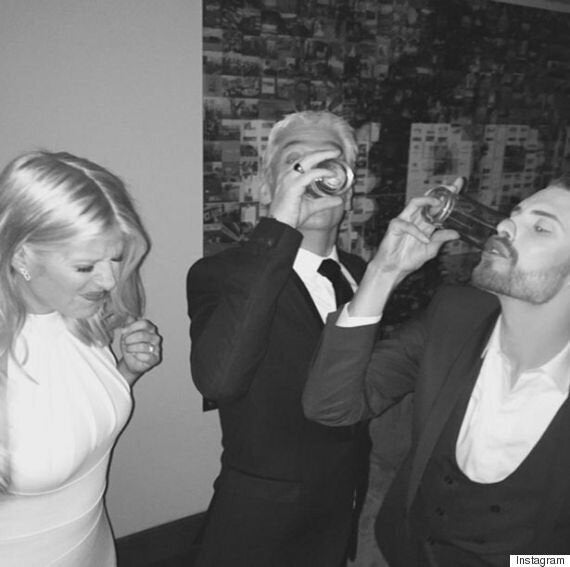 Holly tweeted that they were 'still going' at 3am, followed fours later by another tweet, simply saying…
Well, we've all been there.
At least Holly managed to wake up at the right time, no such luck for poor Phil who slept through his alarm.
"Oh no!!!! Overslept by an hour and a half!!!!!," he tweeted.
Which was followed by the inevitable...
Phillip, we feel your pain.
Earlier in the evening, a rather less refreshed Holly thanked fans for their support, sharing a snap of her and Phil kissing their trophy.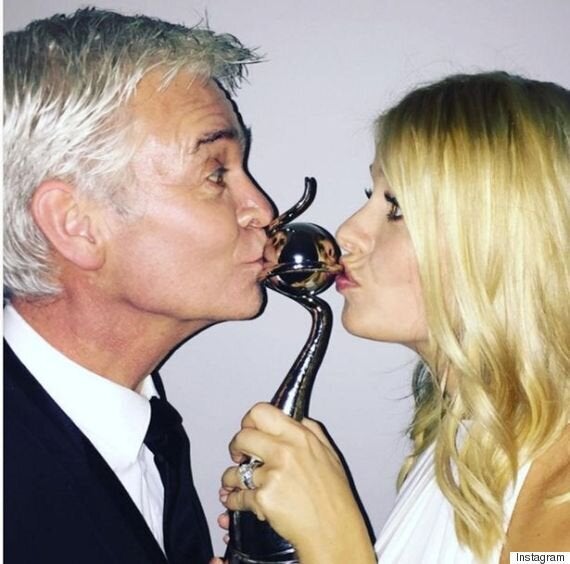 She wrote: "You've made us very very happy!!! Thank you! #nta @schofe xxx (sic)"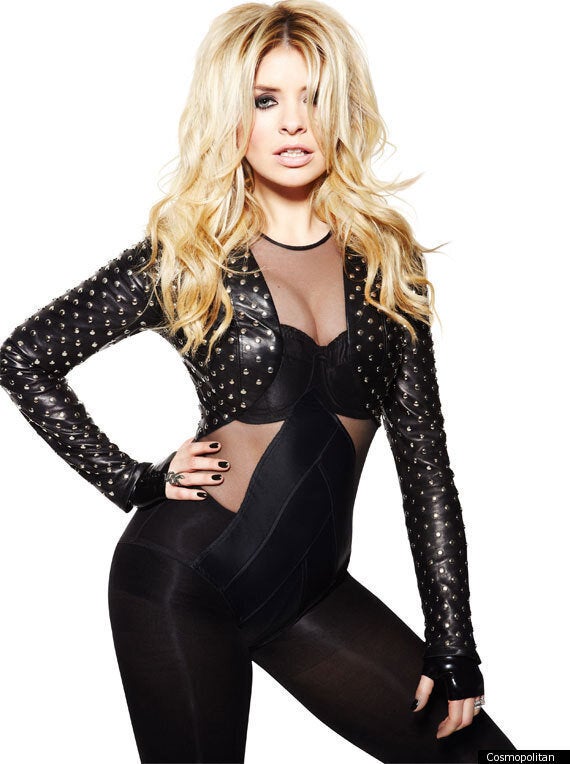 Holly Willoughby: Her 100 Sexiest Pics
Related