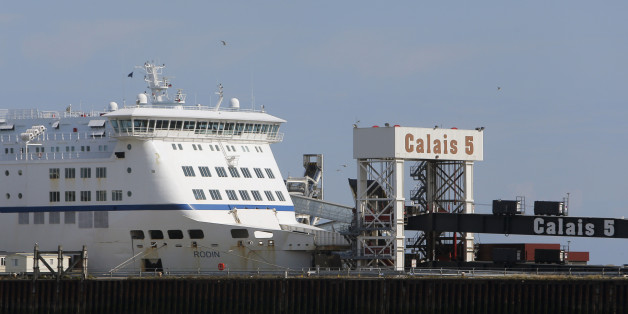 ASSOCIATED PRESS
Some 50 migrants stormed a ferry docked in Calais on Saturday, causing French authorities to close the port. The Migrants made their way on to the ship sparking a "security incident."
Speaking to Reuters, deputy Calais prefect Denis Gaudin said: "A demonstration in Calais has drawn around 2,000 people and in the end around 200 people entered the port, with approximately 50 of them boarding a ferry, the 'Spirit of Britain', on an external deck."
#Calais : des réfugiés ont réussi à pénétrer le port. Ils occupent actuellement le navire "Spirit Of Britain" pic.twitter.com/M4g5lVV3m5

— Louis Witter (@LouisWitter) January 23, 2016
Gaudin added that some refugees left the ferry voluntarily and police would remove the rest.
The Port of Dover released a statement saying Calais was experiencing "migrant activity."
"The Port of Calais is currently experiencing migrant activity which has caused disruption to ferry services," the statement read. Therefore services to and from Calais via the Port of Dover are affected, but DFDS Seaways services are still running to Dunkirk as normal."
"The Port of Dover remains open for business, but the duration of this disruption to services remains unknown."
Port of Calais is still resolving a security incident. As a result our vessels are delayed until such time as given the all clear to load.1/2

— P&O Ferries Updates (@POferriesupdate) January 23, 2016
Earlier on Saturday, Jeremy Corbyn visited a French refugee camp, bemoaning the conditions as a "disgrace."
The Labour leader visited a camp in northern France to see first-hand the squalid conditions refugees and migrants are living in after fleeing war and persecution.
Corbyn travelled the to the Grande-Synthe Camp, near Dunkirk, where more than 2,500 people are sleeping rough in the mud, wet and cold.
"These conditions are a disgrace anywhere," he said. "We as human beings have to reach out to fellow human beings."
SEE ALSO: