Actor and philanthropist Peter Capaldi has recorded a powerful but simple message in support of refugees, after a visit to a camp in Jordan with the UNHCR.
The 57-year-old made a video, uploaded to YouTube on Wednesday morning by the UN body, after visiting families who had fled war-torn Syria.
"I think what a lot of people don't understand, is that the majority of the people who have been made to flee - they want to go home, it's all anybody wants to do is go home," he said during his emotional plea.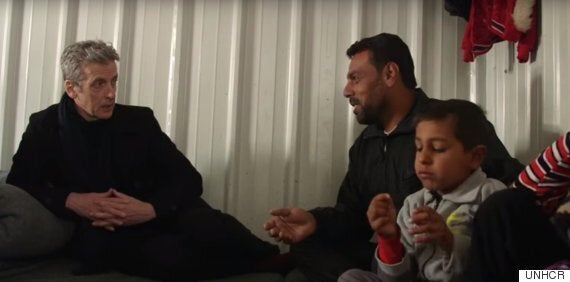 Peter Capaldi met with Syrian families in Jordan
"These camps are not full of people sitting saying - you know - oh it would be great to go to Europe, or it would be great to go to London or America or whatever, they just want to go home," he continued.
The Dr Who star also met refugee families and helped communicate some of their extraordinary stories of escape and survival.
One family told Capaldi how their children had suffered nightmares from witnessing beheadings, and how their father was suffering from polio.
But the writer revealed despite this, the family had still managed to triumph over despair: "All this was awful and yet there they were, they had survived with great dignity - and had their goodness in tact.
"These people would open the door to other people, these people would help and even through the most terrible experiences, they remained generous in spirit."
The actor then ended on a poignant note, clearly moved by the stories of the people he had met.
"It's really impressive what human beings can do, they do awful awful terrible things, but god they do wonderful things.
"And that's what you have to keep reminding yourselves, that we are incredibly lucky not to be in that position," he said.
According to the UNHCR there are some 664,102 refugees residing in Jordan, with Syrians fleeing the ongoing violence in their country still constituting the majority of this population.
Approximately 20% of Syrian refugees reside in refugee camps, while the remaining live in non-camp settings.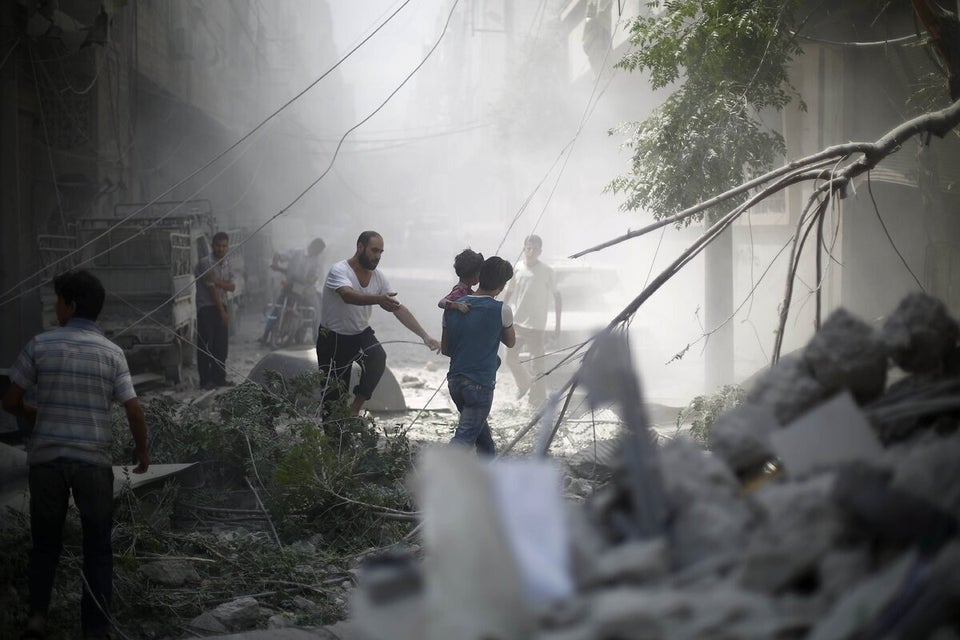 The Syrian Refugee Crisis In Numbers