The Labour frontbencher, who is shadow leader of the Commons, was facing his opposite number Chris Grayling across the despatch box on Thursday.
"The first building on this site was put up by King Cnut, a Danish migrant," Bryant began.
"Westminster Hall was built by William Rufus, son of William the Conqueror - the clue is In the name.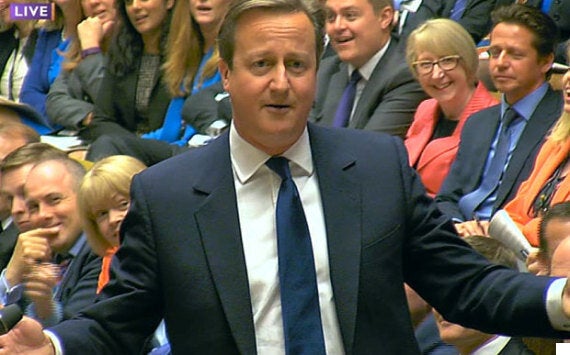 Cameron speaking in the chamber when he made the migrant quip
"The royal family has blood from Aragon, Holland, Hanover and Greece.
"The Rhondda was built with the sweat of Irish and Italian migrants.
"Our Speaker Is descended from Romanian Jews, the Lord Speaker's family hails from Portugal.
"The families of the Business Secretary [Sajid Javid] and the Member for Tooting [Said Khan] are from Pakistan.
"The Member for Richmond Park's [Zac Goldsmith] father represented France In the European Parliament.
"The Corbyns were Norman French. The Graylings were probably French Huguenots. And God only knows where the Bryants came from.
"So can the leader of the House confirm that we are all a bunch of migrants?"
His speech was met with cheers and cries of "hear hear" from Labour MPs.
Related