Justice Secretary Michael Gove is to ditch plans to completely overhaul legal aid, reversing yet another policy by his controversial predecessor Chris Grayling.
The Conservative minister repealed pledges to create a 'two-tier' contract system for cases affecting criminal legal aid in a move described by one journalist as "another humiliation" for Grayling.
Legal aid is government money that helps pay for legal advice or representation for those accused of crime.
The coalition government approved plans for a drastic reduction - from 1,600 to 527 - in the number of legal aid contracts for duty solicitors attending magistrates' courts and providing round-the-clock cover at police stations.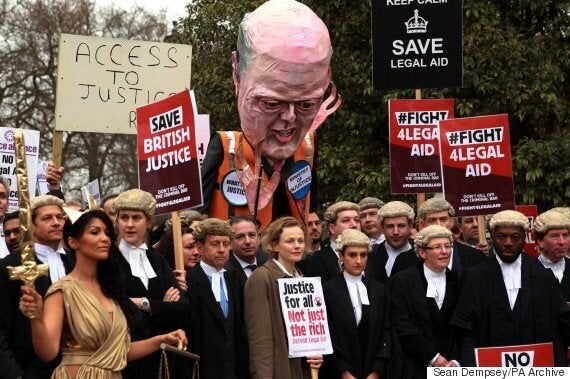 Actress Maxine Peake protesting with lawyers with an effigy of Grayling
Solicitor firms wiped from the duty-cover phonebooks would have been forced to rely only on clients who referred themselves to their practices.
Changes to legal aid under Grayling enraged lawyers, who argued the cuts would limit poorer peoples' access to justice.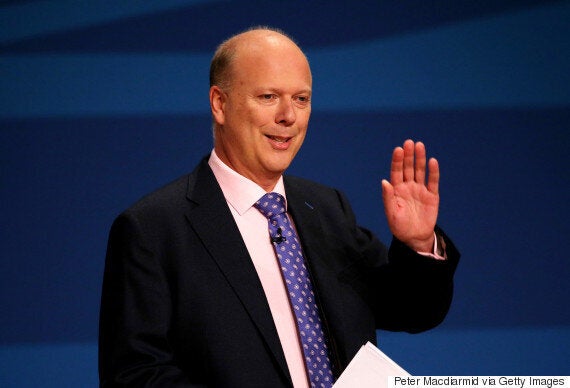 Ex-Justice Secretary, now Commons Leader, Chris Grayling
But in a written statement published on Thursday afternoon, Gove said he was scrapping the planned contracts cull.
"I have decided not to go ahead with the introduction of the dual contracting system," he said.
Gove, who took over the justice brief from Grayling after the election in May last year, also declared he would suspend the second-half of a 17.5% fee cut for those providing legal aid at state expense.
"I have also decided to suspend, for a period of 12 months from 1 April 2016, the second fee cut which was introduced in July last year," he added.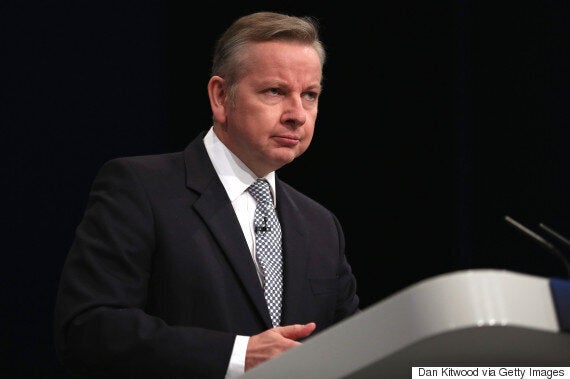 Gove announced the U-turn on Thursday
Explaining the move, Gove wrote: "By not pressing ahead with dual contracting, and suspending the fee cut, at this stage we will, I hope, make it easier in all circumstances for litigators to instruct the best advocates, enhancing the quality of representation in our courts...
"Thanks to economies I have made elsewhere in my department, HM Treasury have given me a settlement which allows me greater flexibility in the allocation of funds for legal aid."
The climbdown was mocked by the Daily Mirror's deputy political editor Jack Blanchard.
It signals the fifth serious reversal of Grayling policies by Gove, following the lift of a ban on friends and family sending books to prisoners, dplans for a £100 million youth 'mega prison being axed, a U-turn on Saudi prison contracts and criminal court charges being scrapped.
Lord Falconer, Labour's shadow justice secretary, said the reversal was "a staggering admission from the Tory government" and represents a final confirmation that their plans to reform criminal legal aid have descended into utter chaos.
"The government must now come clean about how much public money has been wasted on this doomed endeavour, so that ministers can be held fully accountable for this fiasco."
Barristers piled in to celebrate the move on social media, saying they were "delighted" at the news.
Although John Hyde, deputy news editor at the Law Society Gazette, suggested Gove would be commended for backing down with little consideration that it took him so long to do so.
Related