Jess Phillips has issued a passionate plea for sense on the UK's response to the refugee crisis, asking Brits to "tighten their belts" and "look at what they could offer".
The Labour MP for Birmingham Yardley used her appearance on Thursday night's BBC 'Question Time' to evoke the imagery of British society during wartime, before arguing: "It is always the poorest people in this country who suffer the effects of migration."
Criticising the prime minister, she said: "I bet there aren't any living in Whitney in David Cameron's constituency".
Responding to those who believe Britain is already doing enough to help refugees, she said: "Of course we should take as many as we can. The way we can afford it is to look at our areas.
"I live in Birmingham and if Birmingham City Council takes a genuine look at what school places are available what housing is available looks wholesale at where we can fit in more and we all tightened our belts a bit and did it - we could take a certain number.
She issued a rallying cry to the country, saying: "I want everyone in every part of this country to look at what they could offer."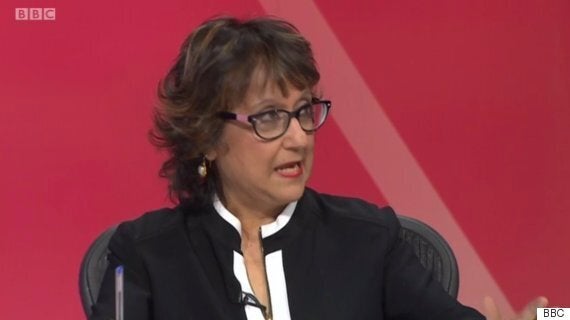 Alibhai-Brown echoed Phillips sentiment and offered her own policy suggestion
Phillips continued: "There are four thousand children who have already settled in Italy and have gone missing and are expected to have been trafficked for sex.
"Imagine they were your children? We should take our share of the 26,000 children in Europe and in the UK that's 3,000."
Columnist Yasmin Alibhai-Brown echoed Phillips' sentiment by arguing that measures employed by countries to manage migrants could be compared to Nazi efforts during the Holocaust.
She said: "This week, we have seen the UK painting the doors of asylum seekers red, putting wristbands on them, and the worst of all, Denmark, suggesting they'll take the few precious bits they (refugees) manage to smuggle out."
Audience members were quick to interject on the subject, conveying their own experiences of the crisis.
One made the link between the much maligned tax receipt from Google and the apparent lack of resources available to bring more refugees to Britain.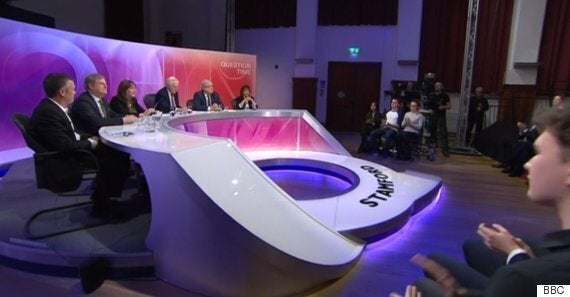 Thursday's 'Question Time' came from Stamford, Lincolnshire
Thursday's edition included Labour's Jess Phillips, Conservative Transport Secretary Patrick McCloughlin, the SNP's Angus Robertson, columnist Yasmin Alibhai-Brown, and Conservative Party ad man Moray MacLennan.
Where UK Refugees Come From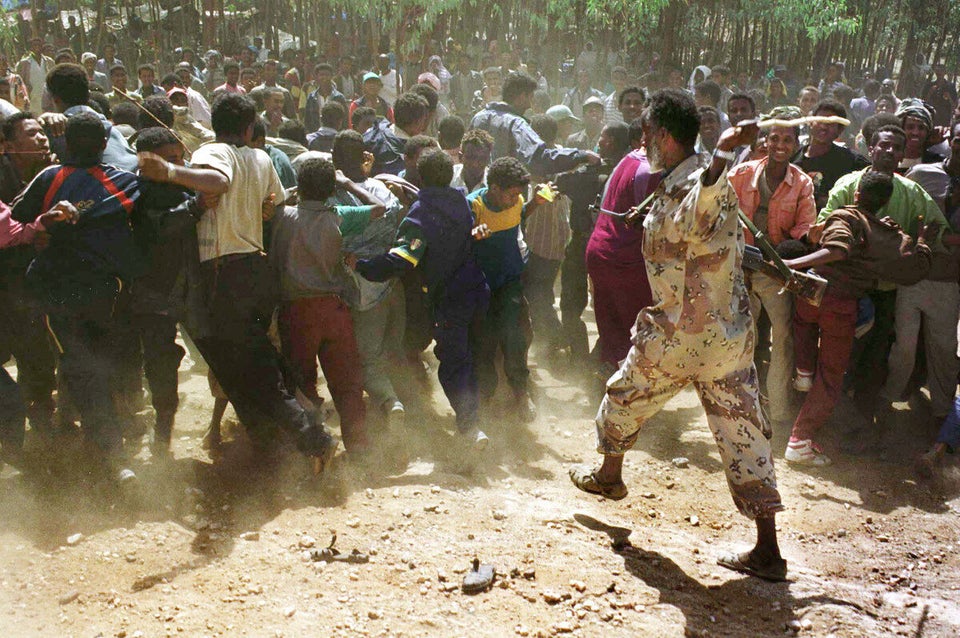 Where UK refugees come from
Related