Britain's newspapers have honoured the late Terry Wogan with a series of front pages thanking the broadcaster for "being our friend".
Wogan, who died on Sunday aged 77, is also being remembered through cartoons of a mournful Pudsey bear, the mascot for Children In Need which he presented for more than three decades.
The Daily Telegraph's cartoonist Bob created a simple picture of Pudsey with his familiar spotted bandage removed from his head and replaced with a black band: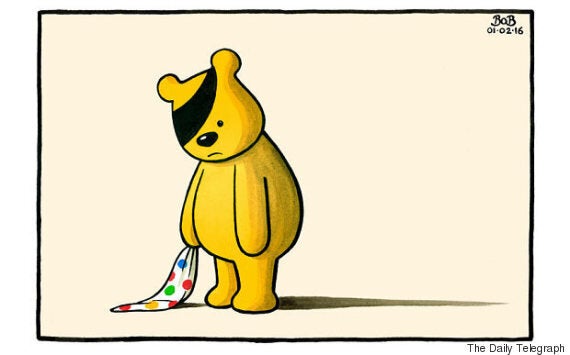 Artist Darren Birdie, who draws cartoons for The Racing Post, shared another picture of Pudsey weeping and holding a white flower:
One commenter said the picture represented the "mood of a nation caught in one cartoon".
National papers from The Sun to The Guardian gave over space to photos of Wogan and messages like "Farewell, Sir Terry".
The Metro's front page simply said "Thanks, Tel", while the Daily Star was called "awful" by some online commenters for its choice of the line "Top of the mourning", a play on the broadcaster's Irish heritage.
Neil Henderson, the BBC's Home Duty Editor, tweeted a compilation of several front pages with the words: "Thank you for being our friend", Wogan's sign-off for his final BBC Radio 2 programme.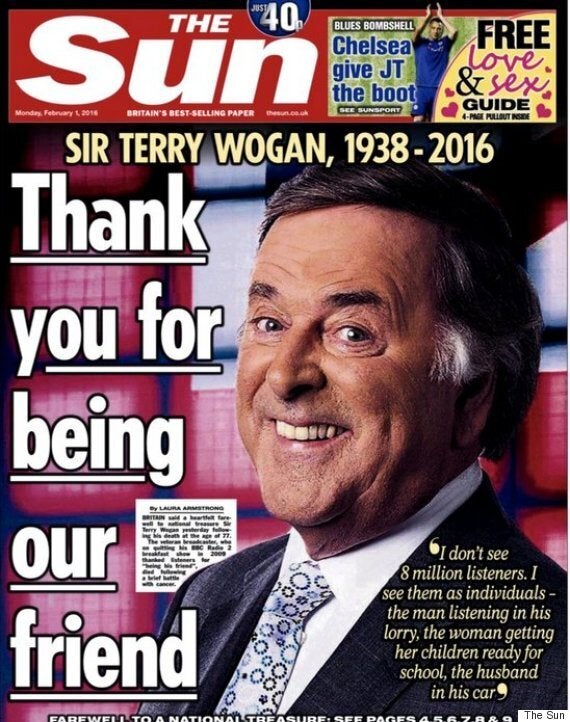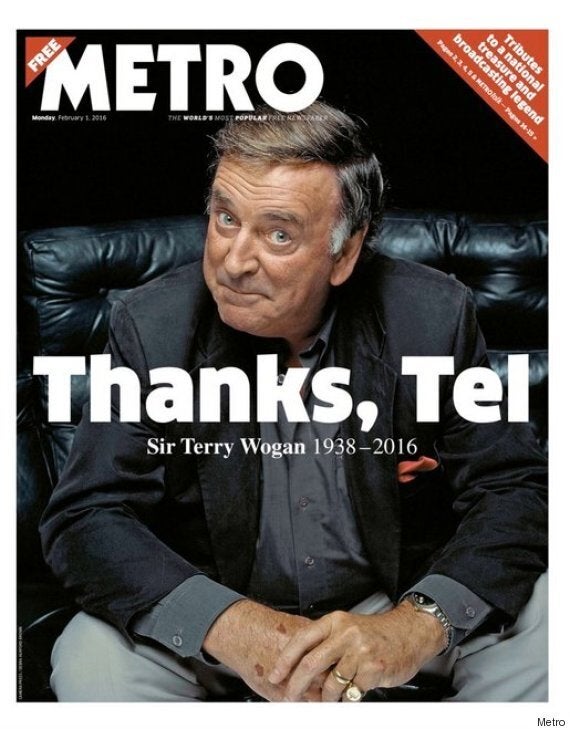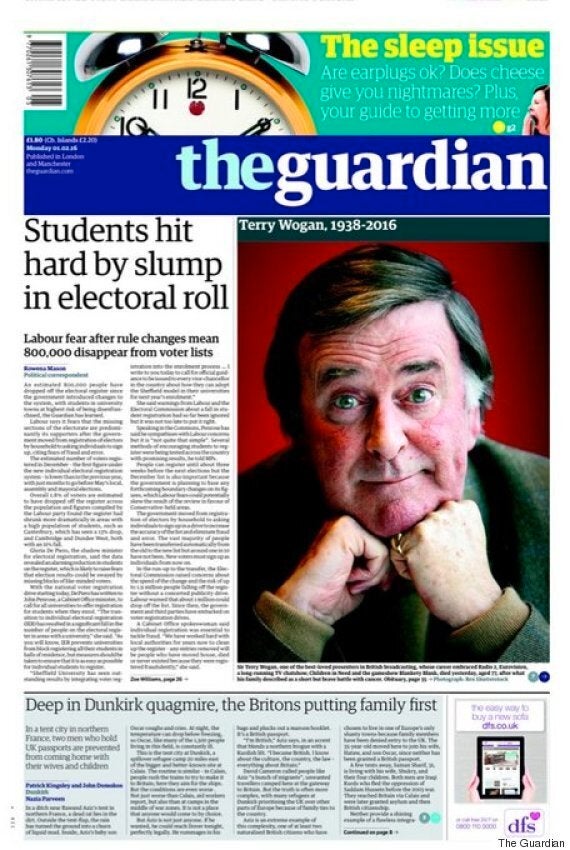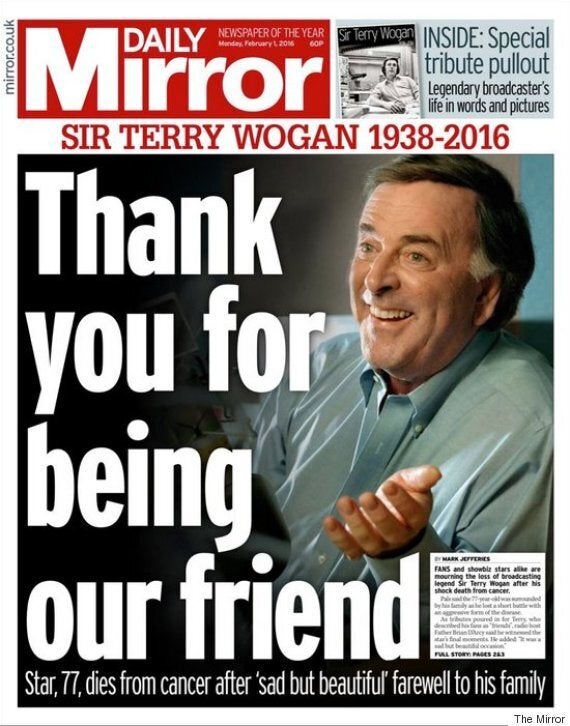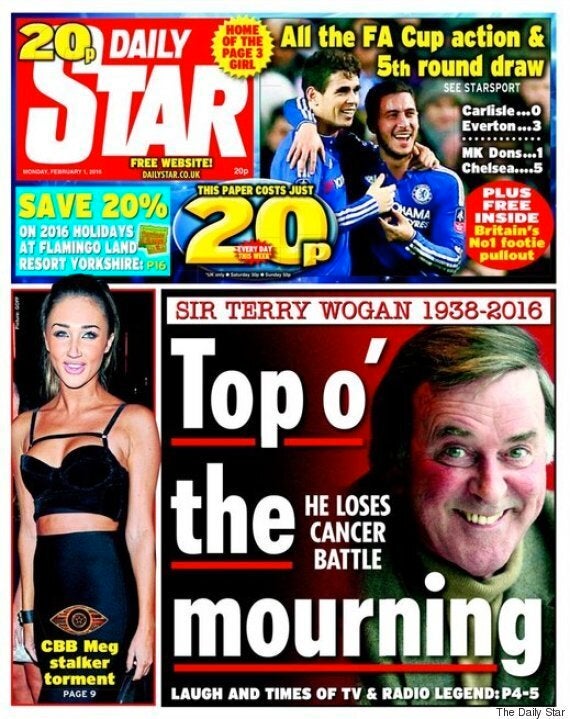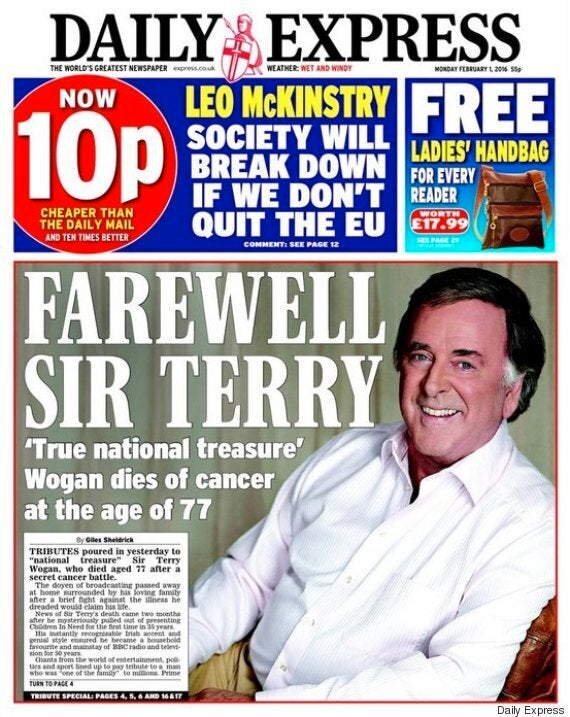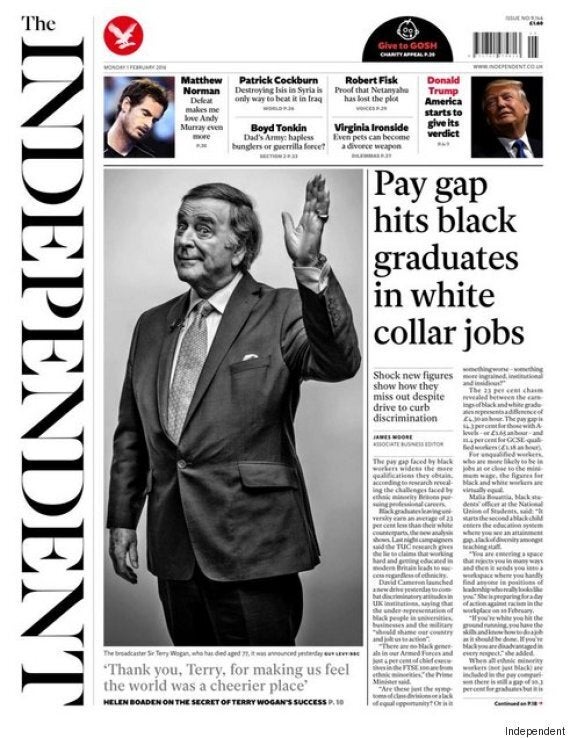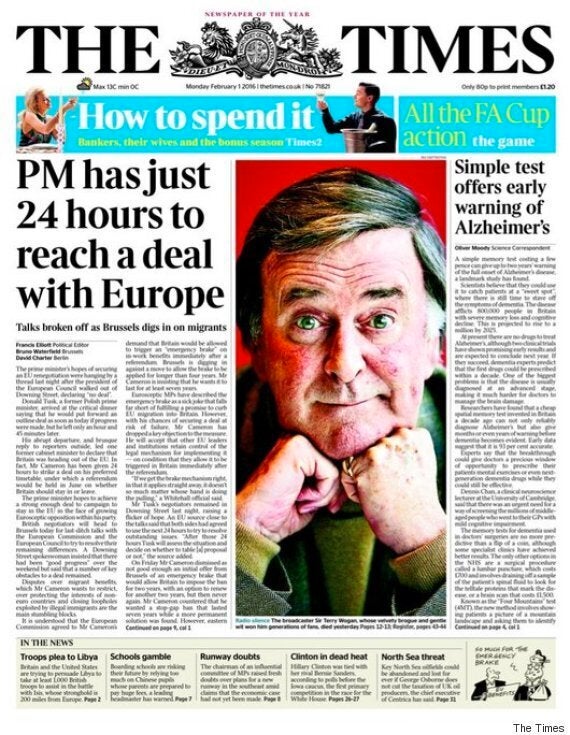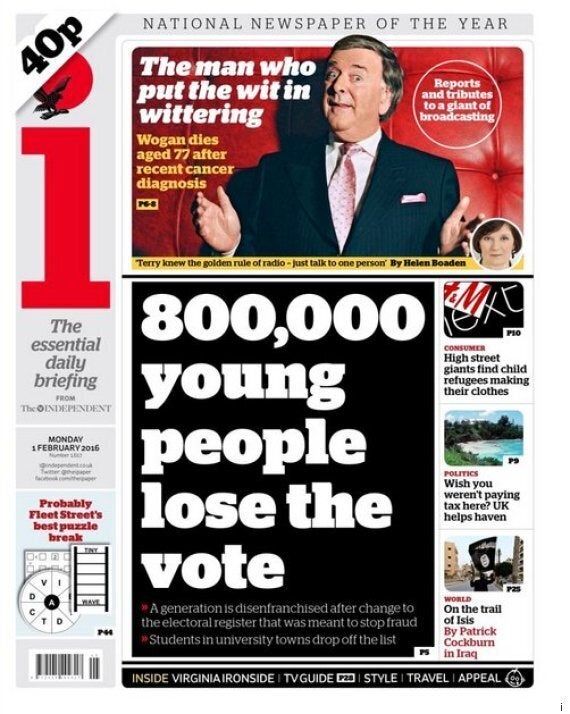 BBC's Radio 4 Today programme host John Humphrys added his reflections this morning, saying: "Terry was a mischief-maker. Naturally subversive, always wanting to take a pop at the pompous and the self-important, and always capable of spotting the absurd... Terry had something else as well - he liked his audience, and they liked him."
Humphrys recalled when The Queen visited the BBC's new Broadcasting House building and met many presenters, and Wogan was "the only one she really wanted to talk to". The monarch and Wogan talked like old friends, Humphrys said, adding: "That was the trick - Terry made friends with his audience. Radio could have been invented for him."
BBC Director General Tony Hall paid tribute to Wogan in an email to the corporation's staff: