Donald Trump's comments about Muslims triggered a tense debate on BBC Question Time on Thursday evening between the Daily Mail's incoming political editor at large and an audience member.
Asked for her opinion on the frontrunner for the Republican nomination for president, Isabel Oakeshott told the programme there were too many "boring men in suits" in politics.
She said "colourful characters" like Trump helped to "enliven a debate" in a way establishment politicians were unable or unwilling to do.
"When he came out with his crazy comments about not letting any Muslims into America, we had an extraordinarily lively debate about that here in the UK," she said.
Trump triggered an outcry after he said all Muslims should be banned from the United States. He was condemned by politicians from all sides of the spectrum.
David Cameron, in an unusual intervention in American domestic politics, said Trump had been "divisive, stupid and wrong".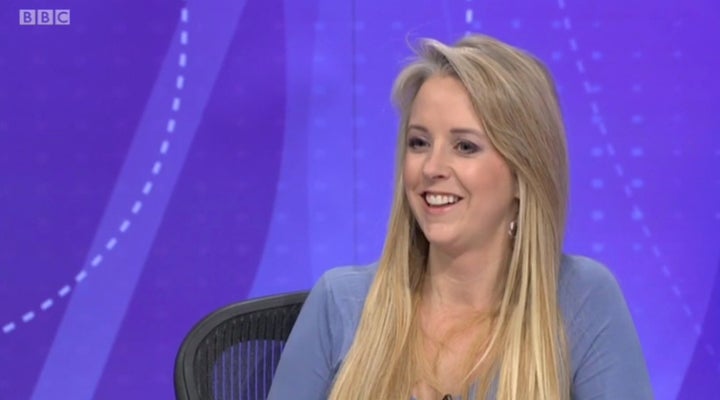 Daily Mail incoming political editor at large Isabel Oakeshott
Despite saying she disagreed with most of Trump's views, Oakeshott added: "He says we should have 'Merry Christmas' up in American stores at Christmas time rather than 'Happy Holidays'. That's a great point other people won't come out with, so good for him, I say."
However one audience member took exception to Oakeshott's attitude towards Trump. "When he says some hateful speech he's a 'colourful character'," he said. "If the same speech was delivered by a Muslim or something like that, a cleric or a preacher, he would be a terrorist."
The audience member accused Oakeshott of adopting "double standards" when it came to analysing the opinions of Trump. "I would like to dump the Trump," he said.
Labour's former shadow chief secretary to the Treasury, Shabana Mahmood, also issued a warning about Trump's views. "I can't be so excited about Trump and talk about how he 'enlivening debate' and making it all very interesting," she said.
"Most of his rhetoric around Muslims is frankly terrifying," she added.