Conservative Transport Secretary Patrick McCloughlin had his defence of the government's controversial tax deal with Google rubbished - after it was pointed out that the internet giant could have helped finance more places for refugees.
Thursday evening's BBC Question Time programme included heated discussion of Google's tax affairs followed by an emotional debate about the migration crisis.
Placing the two issues together, an audience member addressed McCloughlin rejection of those arguing more refugees should be allowed into Britain.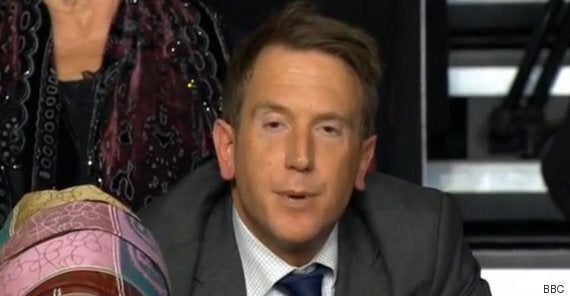 The audience member also criticised disparaging descriptions of those fleeing conflict
The audience member said: "There appear to be three fundamental issues at play here.
"First of all there have been three fundamentally different terms used for these people: asylum seeker, refugee, and migrant, all of which appear to be disparaging.
"And the Conservative gentleman spent the last 15 minutes pitching his party."
Drawing laughs from the audience and panel, he quipped: "Had they have got the right amount of tax from Google we could afford to bring in these refugees."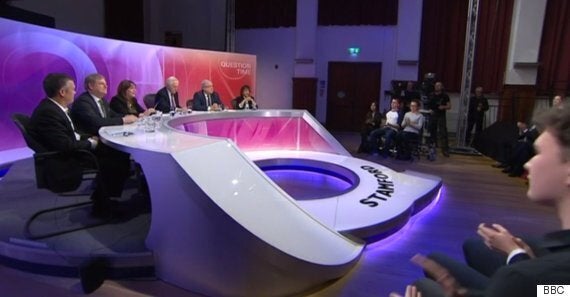 Thursday's 'Question Time' came from Stamford, Lincolnshire
The arrangement will also see it start to pay tax "based on revenue from UK-based advertisers, which reflects the size and scope of our UK business", it added.
However the £130m figure has since been heavily criticised for being too low, with Labour leader Jeremy Corbyn.
Thursday's edition included Labour's Jess Phillips, Conservative Transport Secretary Patrick McCloughlin, the SNP's Angus Robertson, columnist Yasmin Alibhai-Brown, and Conservative Party ad man Moray MacLennan.
Best Question Time Audience Interjections