The number of allegations of stranger rapes linked to dating websites has increased sixfold in five years, Britain's top crime-fighting body has warned.
National Crime Agency (NCA) figures show that 184 people reported being raped by someone they had met on a dating app or website in 2014 - up from 33 in 2009.
Sean Sutton, head of the NCA's Serious Crimes Analysis Section, said we could be seeing the emergence of a "new breed" of rapist as these alleged sex offenders are less likely to have a criminal record.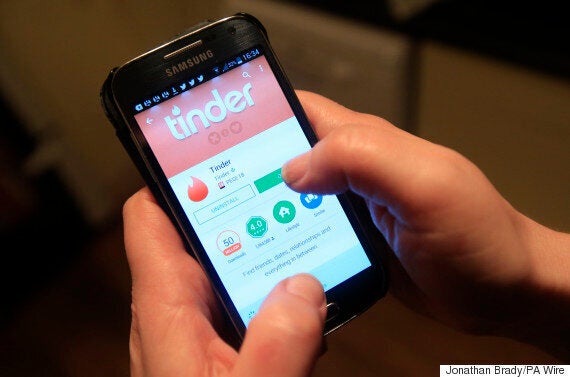 Allegations of stranger rapes linked to dating websites an apps has increasing sixfold in five years
Twice as many people now report being raped by someone they met through online dating than those who are attacked by a bogus taxi driver – a danger that has seen a huge public awareness campaign mounted to prevent it.
A new NCA report, Emerging New Threat In Online Dating, highlights the growing problem and the force is launching a campaign to raise awareness of the dangers of online dating.
It comes after an investigation by the Press Association revealed that alleged crimes potentially involving the use of so-called hook-up apps Tinder and Grindr increased sevenfold in two years between 2013 and 2015.
Rape is significantly under-reported, and those attacked by people they meet on dating websites may be less likely to come forward, meaning the actual number could be 10 times higher than the 184 figure, Sutton warned.
He said: "We think, anecdotally, that because of the nature of the cases being on a dating website where someone has put themselves forward, in their mind's eye in a position of vulnerability perhaps, they may feel more culpable than others in relation to the activity that may have led to the stranger rape case.
"We absolutely wouldn't see that, but we can understand the rape mythologies that might feed into that. So our concern is that they are even more under-reported in this area.
"Part of our campaign is to encourage people to come forward. Our message is the police will take them seriously and deal with them sympathetically."
Discussing what could be fuelling this worrying rise, Sutton said online daters often swap sexualised messages and develop a "pseudo-closeness" that can skew expectations when they finally meet, but they do not actually know each other "from Adam or Eve".
"This pseudo-closeness can happen very, very quickly, and we are saying you could be talking to a 14-year-old boy or a 60-year-old woman", he warned.
"Come back a step and take it on a face to face basis when you meet in public for the first time."
Some 85% of the stranger rape victims are women, and of these 42% were aged 20 to 29 and 24% were between 40 and 49, meaning that middle-aged daters are more likely to be targeted by rapists online than in other arenas.
Police also warned their analysis suggested a new type of sexual offender could be emerging online.
Whereas 84% of people convicted of stranger rapes have previous convictions, for those suspected of doing this through a dating website the figure is far lower at 49%, while the convictions they do have are less severe.
"It is potentially quite a different type of character who is perpetrating these offences from our usual, if I can use that term, stranger rape case", Sutton said.
"Is it displacement or is it a new breed? We couldn't say and we wouldn't want to conjecture."
But he warned the phenomenon highlights that it is impossible to spot a rapist.
"You can't see a stranger rapist coming; they are going to be charming potentially they are going to be persuasive," he said. "If you think you can see one from a distance or even up front, you can't – that's the issue."
More than 9 million Britons have signed up to dating websites, and the NCA stressed it is not claiming they are inherently dangerous. But they are warning users to take better safety precautions.
George Kidd, chief executive of the Online Dating Association, which is supporting the campaign, said: "Sexual assault or abuse is never acceptable. Even one incident of harm is one too many.
"The NCA is right to look at what happens online and the ODA are already working with them in getting the right messages out to people."
Popular in the Community