Over 4,000 people had signed the Change.org appeal by Monday after a spate of muggings and burglaries affected those living in the city's Selly Oak area.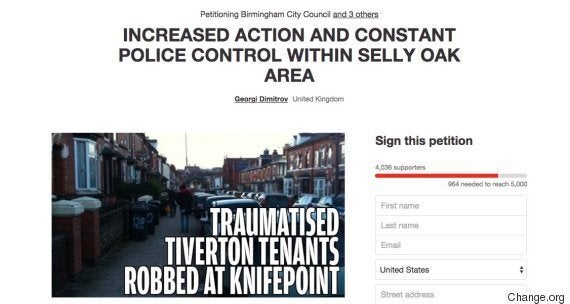 The petition had gained over 4,000 signatures by Monday
The petition reads: "There has been a huge increase in crime including robberies, burglaries and muggings aimed at local students surrounding the University of Birmingham.
"In response to this seemingly growing issue we strongly believe that a huge change is required by both the local police and Birmingham City Council to be more proactive than reactive in preventing these crimes from continuing.
"Action is needed to take this issue more seriously by putting constant patrols of police on the Selly Oak streets."
Police issued their appeal in December after the man tried to grab car keys before the woman managed to push him away and drive off.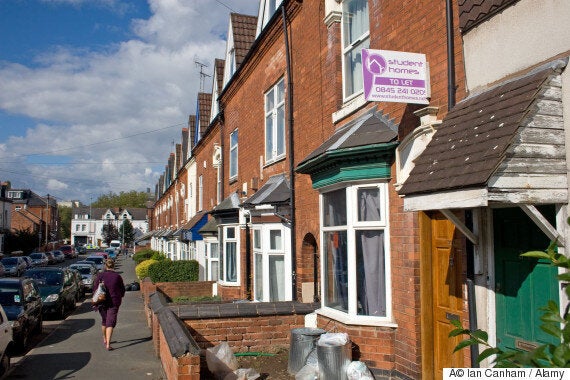 Selly Oak has a large student population
A spokesperson for David Jamieson, West Midlands Police and Crime Commissioner, says he is to meet with students at Birmingham University's Guild to discuss their concerns.
University of Birmingham Guild of Students said: "Over the coming days and weeks, we will continue to work closely with the University and West Midlands police – including lobbying for further patrols and support, where necessary – to ensure that every resident of Selly Oak feels as safe as possible in their community."
West Midlands Police has yet to respond to HuffPost UK's request for comment.
Speaking previously, Sergeant Matthew Crowley from Birmingham South police told the Birmingham Mail: "We take this type of crime extremely seriously.
"We have increased patrols in the area and are working closely with university wardens. I would urge anyone with any information about these robberies to get in touch."