Of course, it helps that the fashion collection in question, 'The Deep End Club', was designed by Chung's mate Tennessee Thomas, who shares Chung's love for a Peter Pan collar.
Chung posted Instagram snaps from a recent fashion shoot for the freshly launched collection and captioned the post below: "Let's all Give A Damn".
Thomas is the founder of The Deep End Club a shop/clubhouse in Manhattan's East Village, where "a community of like-minded artists and activists who care about our planet" gather.
In the shop she curates a collection of creations made by local, independent designers and artists, but this is the first time she has produced her own range.
The capsule collection has a strong seventies vibe and so far includes two Peter Pan collar dresses, slogan Tees and a ruffle-sleeved silk blouse. Prices range from $45 to $325 (approx. £32 to £226) and items can be shipped to the UK.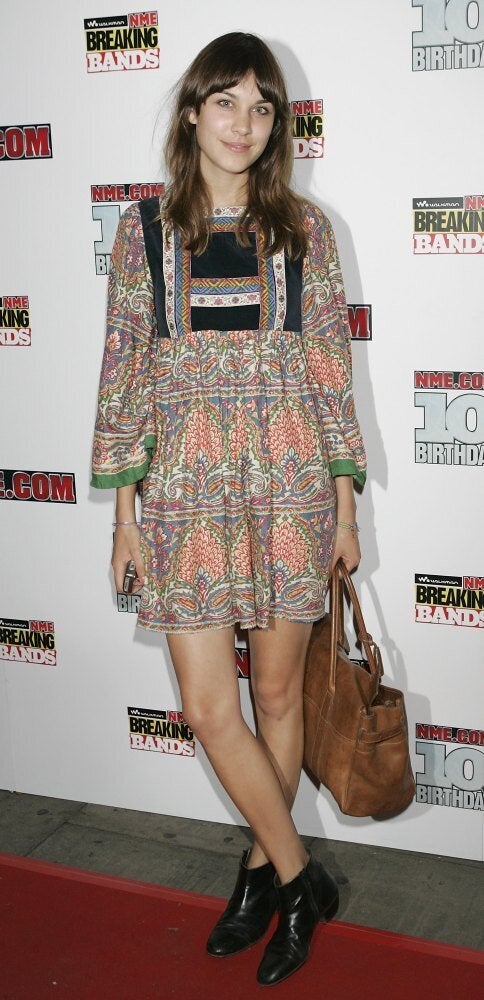 Alexa Chung's Style Evolution