A pair of bin men who danced in front of a Google Street View car have won unlikely praise from their boss, who said the duo's actions "remind us they are human".
The pair were caught busting their best moves after spotting the car in Mosely, Birmingham.
Local councillor Lisa Trickett, cabinet member for sustainability, described them as "quite cool" before praising the work that they do.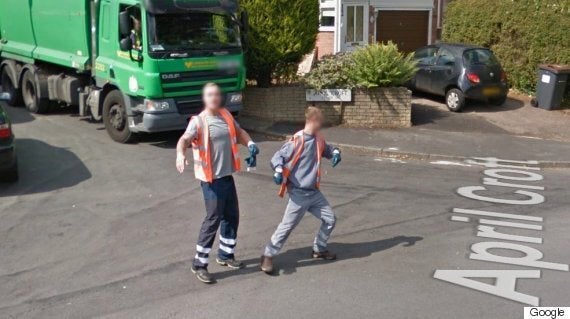 The men strutted into position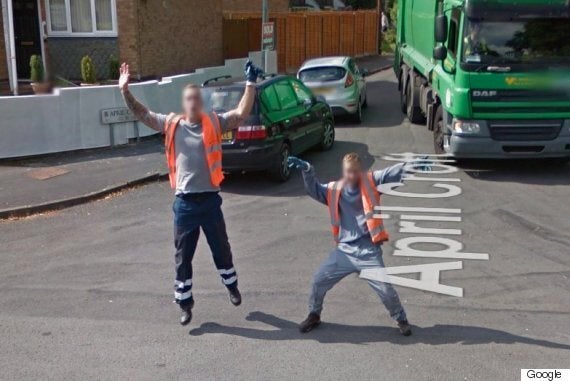 Before unleashing their moves
"It's a reminder that bin men are human. They are people, they have personalities. They are a regular resource on our streets.
"When I saw the image, I thought it was sweet, they do a fantastic job".
The pictures, captured in 2013, have remained immortalised on Google maps, but came to light recently after they were discovered when local man John Campbell was house hunting in the area.
Campbell said: "When I go through the sites looking for places to arrange a viewing, I go on Google Street View to get a quick idea of what the area is like.
"One of the places I looked at was on April Croft and as I scrolled forward I could see them looking at the camera.
"As I clicked forward they just had these weird poses captured. One is completely off the ground and the other looks in the middle of a dance routine"
"The bin men are generally excellent in my area. A little late over the Christmas period but I can forgive them that for the brilliant, thankless job they do."
The images are shot at the entrance to April Croft and Highfield Road.
Related