There's great news for 'Gogglebox' fans, as one of the show's original and most popular families is returning.
The Gilbeys are set to make a sensational comeback to the hit Channel 4 show, a year-and-a-half after their last appearance.
George, his mum Linda and step-dad Pete were all axed when he joined the 'Celebrity Big Brother' line-up in the summer of 2014.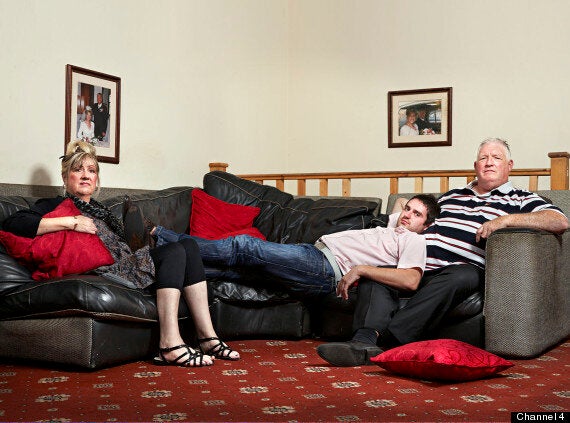 'Gogglebox' star George with his mum and step-dad, Linda and Pete
However, producers appear to have had a change of heart about their decision to block the cast's appearances on other shows.
Speaking of their return, George - who is also set to become a father - told Heat magazine: "It came about in a weird way and it was such a shock. I got a call out of the blue asking how we'd feel about coming back.
"I feel like the cat that got the cream. I've gone out and had my fun for a couple of years and now I get to go back on the show with my family."
He continued: "As much as I thought it was harsh, I had broken the rules by appearing on 'CBB'.
"I think the producers thought I'd get big headed and they want normal people. If they don't keep it the way it is, they don't have a show. It was a hard decision, but for every hour I spent in the 'CBB' house, I earned double what I would for a day on the building site, so I had to do it."
Pete added: "We couldn't deny George the chance to go on 'Celebrity Big Brother', and we did understand Gogglebox's decision at the time."
It isn't the first time that a family has made a return to the show, however, as last year the Michaels family were invited to come back, after they were forced to leave when dad Andrew became a UKIP election candidate.
The latest series of 'Gogglebox' launches on Friday 19 February at 9pm on Channel 4.

The World According To... 'Gogglebox'