The internet can provide us with so many incredible things, from knowledge to the power to control our homes and even our cars.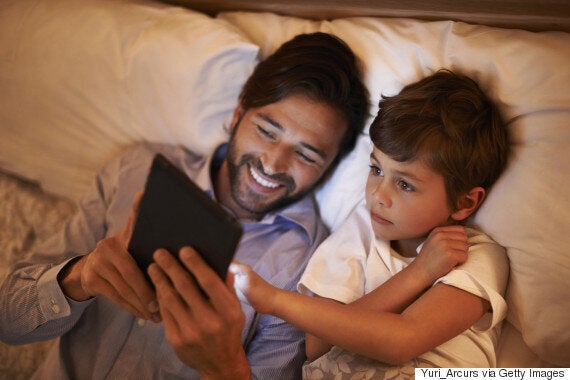 Yet, like all double-edged swords, the internet is also a wild, ungoverned space which can cause pain and potentially open you and your children up to a plethora of risks.
To help keep the internet a safer, happier place the Safer Internet Day initiative has been pushing organisations to spread good practise around the country while security organisations have been providing top tips on how to stay safe online.
One such security company is Sophos who have rather handily created a simple, but effective list of top tips on how to keep yourself and your children safe online.
Whether it's creating a strong password or simple remembering to log out of a website these are all small things that can make a huge difference in the long run.
Here are Sophos' top tips for internet safety:
1. LEARN HOW TO CHOOSE PROPER PASSWORDS
Most of us, young and old, end up with dozens of on-line accounts, so we have to make up passwords all the time. Even if we use a password manager program, we still need one really excellent password to lock our central "password vault." The trick is don't be obvious: avoid favourite sports teams, birthdays, nicknames, pets, and so on. Never use dictionary words, even if you 5pe11 them with numb3rs or add digits to the end99.
(Watch our popular two-minute video for some advice on how to pick proper passwords.)
2. DON'T USE THE SAME PASSWORD TWICE
A crook can figure out your tricks if you use the same password all over, even if you try to make each account's password slightly different. If you have coolnessFB for Facebook, and coolnessTW for Twitter, a crook is easily going to guess what you've used for WhatsApp, Gmail and Instagram.
If you can't remember lots of different, mixed-up passwords, try using a password manager that picks randomised passwords for each account. Just pick a really good password for the password manager.
3. SET A LOCK CODE ON YOUR PHONE, AND USE IT
Apple's minimum passcode is now six digits, but you can go longer, or even choose a code of letters and digits to make it even stronger. We know it's a hassle, but we urge you to pick the longest lock code you can tolerate, and the shortest lock time. You'll soon get used to it, and you're making it clear to your friends: this phone is not a toy for you to mess around with when my back is turned.
4. DON'T MESS AROUND WITH OTHER PEOPLE'S STUFF
It's tempting to grab someone else's phone and play a prank when they aren't looking, like sending a crazy email, uploading an unexpected picture, or posting something that you think is funny on a social media site.
Firstly, it's illegal, and rightly so. Secondly, even something that feels innocent or amusing could ruin someone else's life by revealing something they had already decided to keep private, so treat their digital life with respect.
5. ONLY UPLOAD IT IF YOU WANT EVERYONE TO SEE IT
It sounds a bit old-fashioned to say "treat the internet like a postcard", where anyone who sees the postcard can read the message, even if it's supposed to be private. But as sexting scandal after sexting scandal reminds us, you can't reliably remove something from the internet once you've put it there.
A good rule of thumb is this: if you wouldn't show it to your parents, don't put it online, even if you think that only your best friends will see it.
6. LOGOUT WHEN YOU'RE DONE
This is the toughest one of all. Mobile apps make it especially easy to stay logged in all the time, and some even make it really hard to log out. (In Mobile Twitter, for example, you have to go to Me | Cog | Sign out, and even then there's an Are you sure? dialog.)
Like your lock code, it's annoying to keep logging back in, but it protects you in many ways. Most importantly, it protects you from clicking something by mistake, forgetting you're logged into your favourite social media sites, and sharing something you didn't want to.
Popular in the Community