Now, after tirelessly campaigning for more body diversity in the media, Graham is set to appear in a full editorial in next week's 2016 swimsuit issue.
The 28-year-old shared a stunning image from her photoshoot on Instagram, captioned: "It's official - I'm a @si_swimsuit model! This is a dream come true. Thank you to everyone who stood up for curves."
Graham follows in the footsteps of Robyn Lawley, who last year became the first plus size model to officially pose for the mag.
Graham is no stranger to promoting positive messages about body image.
Standing in front of a full-length mirror on stage she said to herself: "You are bold, you are brilliant and you are beautiful. There is no other woman like you.
"Back fat? I see you popping over my bra today, but that's alright I'm going to choose to love you. And thick thighs? You are just so sexy you can't stop rubbing each other. That's alright. I'm going to keep you.
"And cellulite, I have not forgotten about you. I'm going to choose to love you even though you want to take over my whole bottom half. You're a part of me and I love you."
The latest issue of Sports Illustrated also includes an advert for swimwear brand SwimSuitsForAll starring 56-year-old Nicola Griffin - the oldest model to ever grace the swim issue's pages.
Here's hoping this is just the start of more diverse representations of women in the media.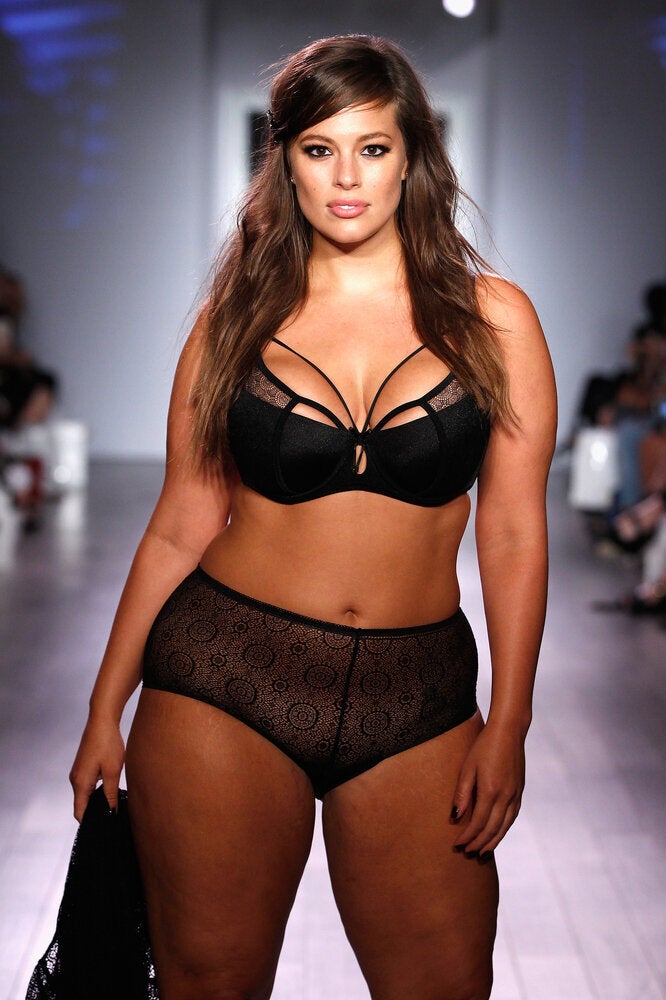 Ashley Graham