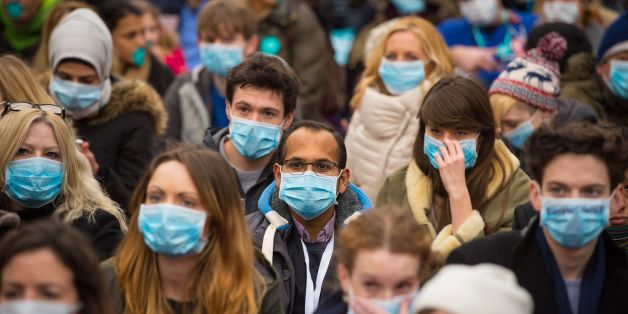 Dominic Lipinski/PA Wire
The Government has announced it will impose its new contract on junior doctors after talks failed to reach agreement.
Health Secretary Jeremy Hunt said the process had created "considerable dismay" among junior doctors but he felt that given time, the contract would be accepted as a good thing.
Initial responses from NHS staff would suggest otherwise.
Depressed, demoralised, disheartened. Signing off. #juniorcontract #juniordoctors

— Hannah Short (@drhannahshort) February 11, 2016
Well junior doctors, it's been nice knowing you. Have fun in Scotland, Wales, Australia, New Zealand, Canada... https://t.co/fEZ11VmcNx

— Dr Matt Piccaver (@Enkababu) February 11, 2016
At a time when NHS desperately needs doctors, @Jeremy_Hunt has announced the end of the NHS #juniorcontract pic.twitter.com/13R4nZ3yNe

— Krishna Kasaraneni (@Dr_Kasaraneni) February 11, 2016
In a statement to the Commons he said no health secretary could ignore the fact that standards in NHS hospitals are "too low" at weekends and more patients die than during the week.
It is unclear whether the British Medical Association (BMA) will now stage further strikes in protest at the new contract.
We seem to be living in a dictatorship not a democracy #juniorcontract @Jeremy_Hunt

— Steve Corry-Bass (@SteJCB) February 11, 2016
Did @Jeremy_Hunt ACTUALLY just say that the Conservatives are the true party of the #NHS??? #juniorcontract pic.twitter.com/Kt298sarpD

— Demelza (@demelzajbm) February 11, 2016
#juniorcontract #omnishambles pic.twitter.com/b1eoBRaOJe

— Dr Ben White (@ProtocoIDriven) February 11, 2016
The Health Secretary had been warned he could face mass-resignations if a new contract was imposed.
An online poll by The Independent revealed that 922 out of 1,045 doctors were prepared to quit.
On Wednesday Hunt told the BBC doctors were being offered a "fair deal,"
"The job of health secretary is to do the right thing for patients and we have now had eight studies in the last five years that have shown that mortality rates at weekends are higher than they should be," he said. "My job is to do something about that. I think it's a good deal, it's a fair deal."
Decrying the industrial action as "very damaging," the health secretary noted that 43 percent of junior doctors had ignored the strike.
@Jeremy_Hunt YOU are the biggest threat to junior doctor morale. And you are deluded. #juniorcontract

— Yossari-asmin (@yasminleighw) February 11, 2016
Wales has no plans to impose a new contract and "any junior doctors from any part of the UK interested in working in Wales will find fair working conditions and a very warm welcome here", Welsh Health and Social Services Minister Mark Drakeford has said.
#Juniordoctors from any part of the UK interested in working in Wales will find a very warm welcome here

— Welsh Government (@WelshGovernment) February 11, 2016