A heated debate about controversial police investigations into child sex abuse allegations descended into calls of "well you started it" on the Today programme on Thursday.
Sir Bernard Hogan-Howe, head of the Metropolitan Police, and presenter John Humphrys were involved in a fiery exchange over the force's handling of alleged historical sex abuse crimes.
Sir Bernard said the media appeared to "want it both ways" in first criticising the police's failure to robustly investigate the claims and then say they were too heavy-handed with them.
The Met has been heavily criticised over how officers handled allegations against public figures, particularly into sex abuse allegations against D-Day veteran Lord Bramall.
Speaking to BBC Radio 4's Today programme, the commissioner said that he regretted if Lord Bramall and his family had been "damaged" by the investigation but added that he was not going to apologise for looking into a "serious allegation".
Humphrys said that Sir Bernard should apologise for the way the investigation was carried out, suggesting that the police had "unofficially" put Lord Bramall's name in the public domain.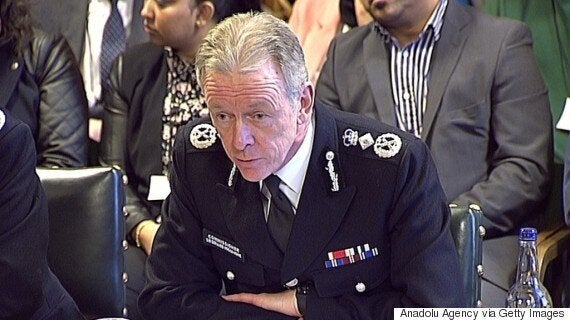 Sir Bernard Hogan-Howe said that he was not going to apologise for investigating allegations of historical sex abuse
Sir Bernard called this "nonsense" and he clashed with Humphrys over the presenter's questions about "trawling for victims".
Humphrys asked: "Can we assume that we have seen the end of police trawling for victims - I put the word victims in inverted commas."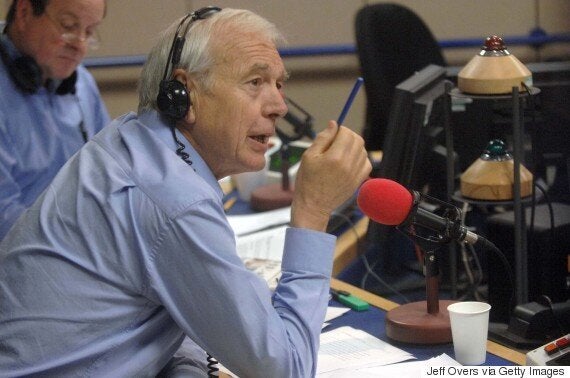 Sir Bernard accused Humphrys of making a "broad allegation again", adding that the word trawling had negative connotations.
As the pair continued with their heated exchange of words, Sir Bernard said: "Well you started it."
Towards the end of the interview, Humphrys asked the commissioner if he was changing tack on the issue because he feared he might lose his job.
Sir Bernard replied it was "the right thing to do" and hit out at the media's stance
"I was criticised a couple a couple of weeks ago for saying nothing. I say something, 'this is the way forward' and you're trying to divert," he said, sarcastically adding: "I'm on the point of saying 'journalists might want it both ways'. But I'm sure that's not the case."
Listeners were quick to pick up on the lively spat.
Humphrys' comments about "trawling" sparked a backlash.
Although listeners were split on whose side they were on. Some supported Humphrys' line of questioning:
While others felt that Sir Bernard did a good job of defending the police's role:
Defending the appeal for victims of alleged sex attacks to come forward, Sir Bernard said the media had also reported "coverups" of historical sex abuse.
On Wednesday, he said that alleged victims of historical sex abuse should not automatically be believed by police, insisting that allegations should be investigated with an "open mind".
The Metropolitan Police commissioner's stance goes against the current policy of presuming claims to be true.
On the Today programme, the Met commissioner said: "We have of course got to be empathetic.
"We want people to believe that we are going to listen to them. We want to be open minded with what they tell us and then what the suspects tell us and then we have got to test all that evidence.
"And I think that there is a grave danger at the moment with the advice that is around is that perhaps there is a tendency to always believe any complaint that is made and that's not wise for any good investigator."
But charities have lambasted the commissioner's comments, warning of the possible dangers posed by proposed changes to police attitudes.
"We are deeply disturbed that the proposed change of police approach to sexual abuse victims could be a serious bar to them coming forward," an NSPCC spokesman said.
"Telling those who have been sexually abused they will no longer be automatically believed seems to be a panic measure which could have an adverse effect on a crime the government has classified as a 'national threat."
The findings of the review into the Met's investigations will be published in part later in the year, although the full report will remain confidential.
Operation Midland, which had cost £1.8 million as of November last year, centred on allegations made by a man known as "Nick", which were described by a detective at the time as "credible and true".