Donald Trump "always" carries a gun and would have opened fire on the Islamic State attackers had he been in Paris during the November massacre, the businessman revealed this week.
Speaking to French Magazine Valeurs Actuelles, the US Republican presidential frontrunner argued for a loosening of French gun laws, suggesting access to guns would allow victims to better defend themselves.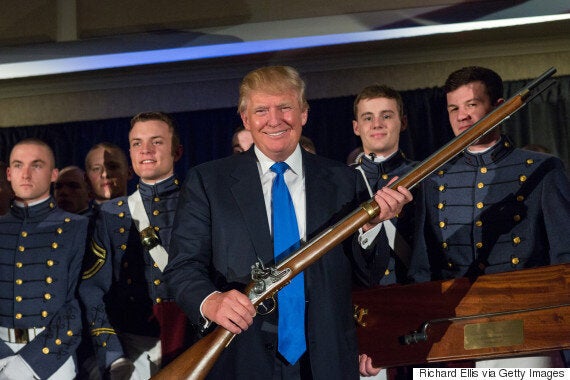 Trump holds a replica flintlock rifle during the Republican Society Dinner at the Military College on February 22, 2015 in Charleston, South Carolina
"I don't think so," he continued. "They would have killed the terrorists. It makes sense."
"I always carry a weapon on me," Trump reflected. "If I'd been at the Bataclan or one of those bars, I would have opened fire. I would have perhaps died, but at least I would have taken a shot. The worst thing is the powerlessness to respond to those who want to kill you." The tycoon added that the killers were "like kids in a candy store," according to a translation by The Telegraph.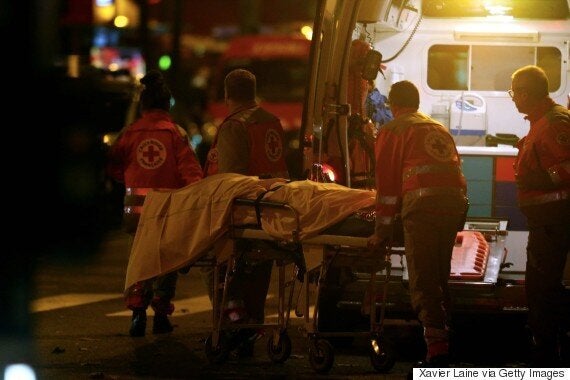 Paramedics remove bodies from outside the Bataclan concert hall after an attack on November 13, 2015 in Paris, France
The property mogul has some form on telling the French how to best serve their citizens. After the Charlie Hebdo attacks in 2015, also in Paris, the businessman tweeted:
Trump currently enjoys protection from the Secret Service while on the campaign trail. His team have refused to answer questions as to whether the 69-year-old is strapped when giving one of his tub-thumping xenophobic stump speeches. However, Trump did tell the Washington Times in November that he owns "a couple of different guns," but he doesn't "talk about it."