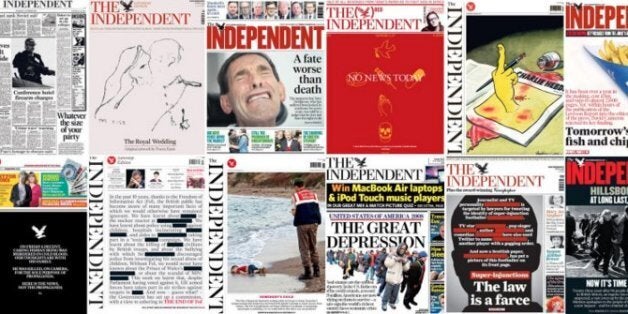 The Independent has long relied on and been proud of its status as an "outsider" newspaper, one that pushed the boundaries of design and reporting to earn itself a respected, established space on the British media scene.
It has offered up some of the most daring and creative front pages in its time - on subjects ranging from the Charlie Hebdo attacks in Paris to the death of 6,500 Africans in a single day from preventable, treatable disease.
The paper's coverage of Aylan Kurdi's death included a campaign calling on David Cameron to welcome refugees fleeing persecution and destitution from Syria and other Middle Eastern countries. Editors dared to print the iconic photo of 3-year-old Kurid's body washed up on a beach in Turkey when many others did not.
"Do we really believe this is not our problem?" a front page editorial read, justifying the decision to print such a graphic image so prominently.
In 2006, Bono guest edited the paper in honour of Aids victims. Half the profits from that day's sales went to those suffering with the disease in Africa.
For a media organisation that was once joked about in 'The Thick Of It' for often splashing "a headline saying 'CRUELTY' and then a picture of a dolphin or a whale underneath", it has certainly given millions of Britons pause for thought and significantly shifted the debate on major issues.
1. First edition: 'Conservatives try to half sterling slide'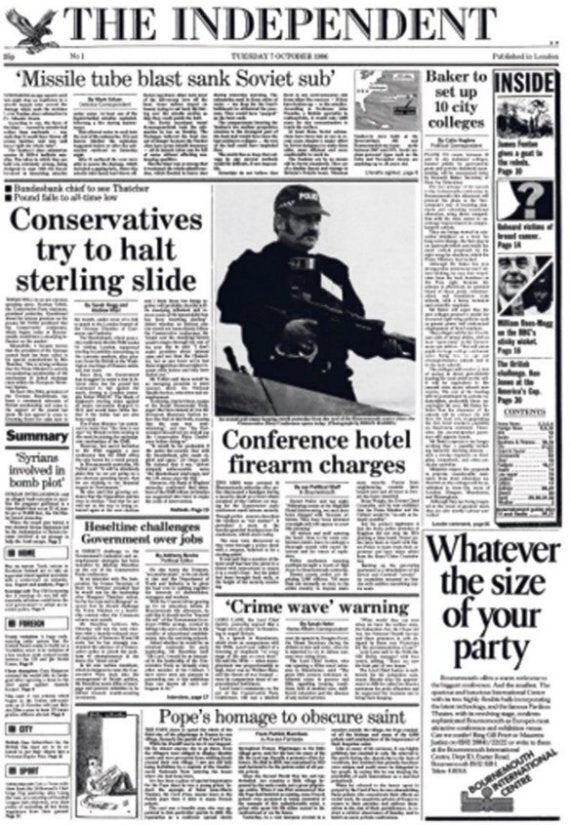 2. 'How the universe began'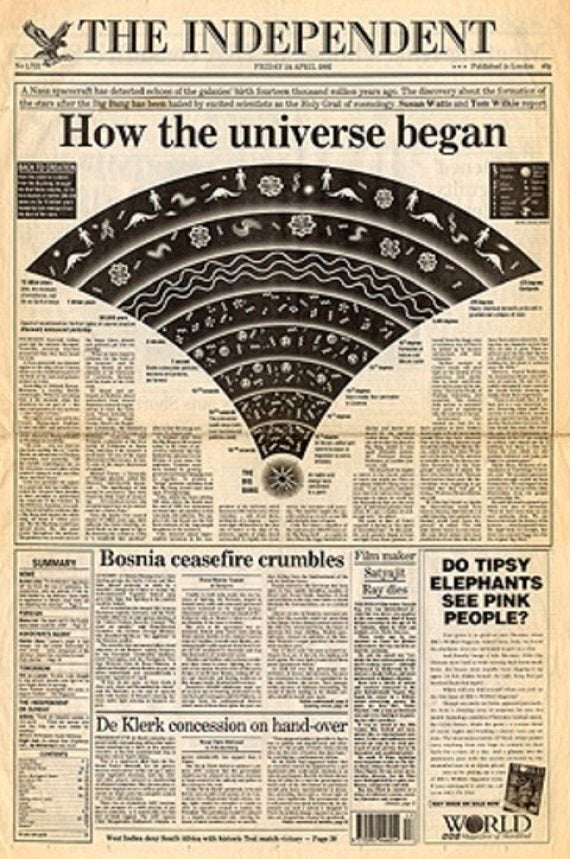 3. 'No news today'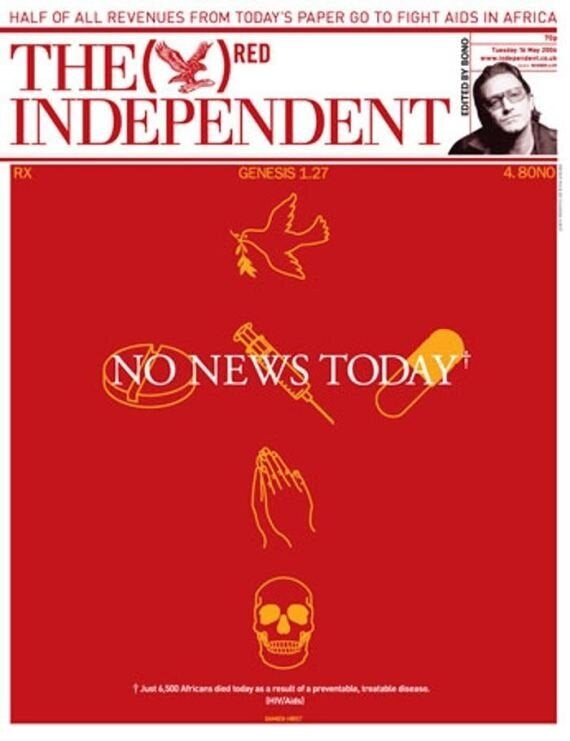 4. 'Victory - rejoice'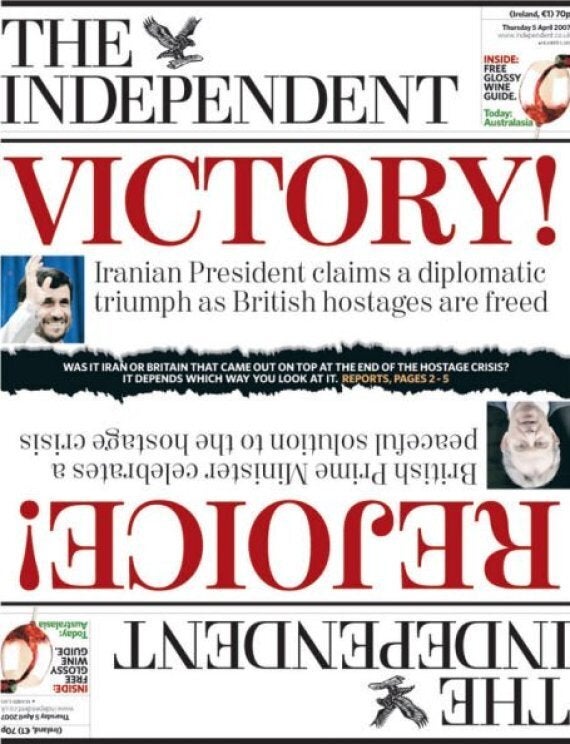 5. 'The tenacity of hope'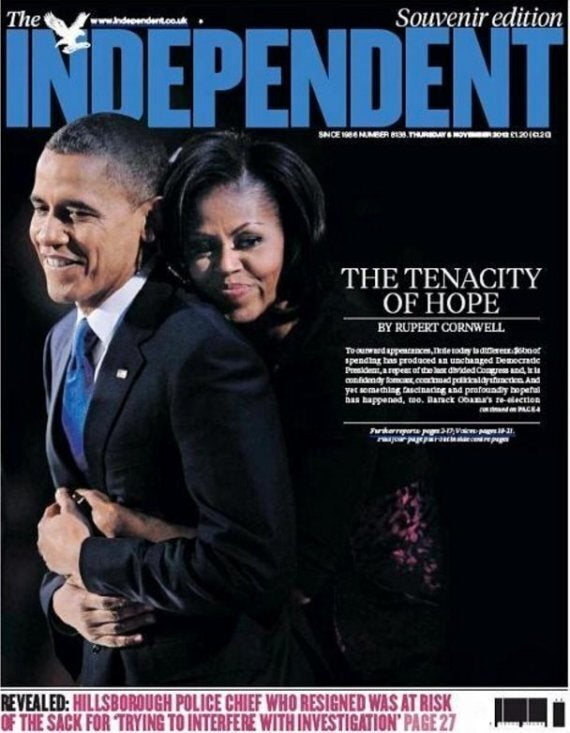 6. 'Here is the news, not the propaganda'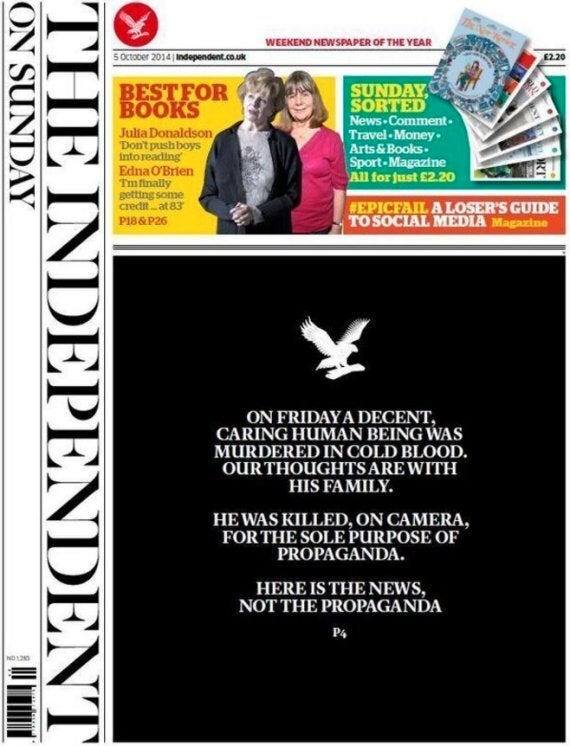 7. Charlie Hebdo cartoon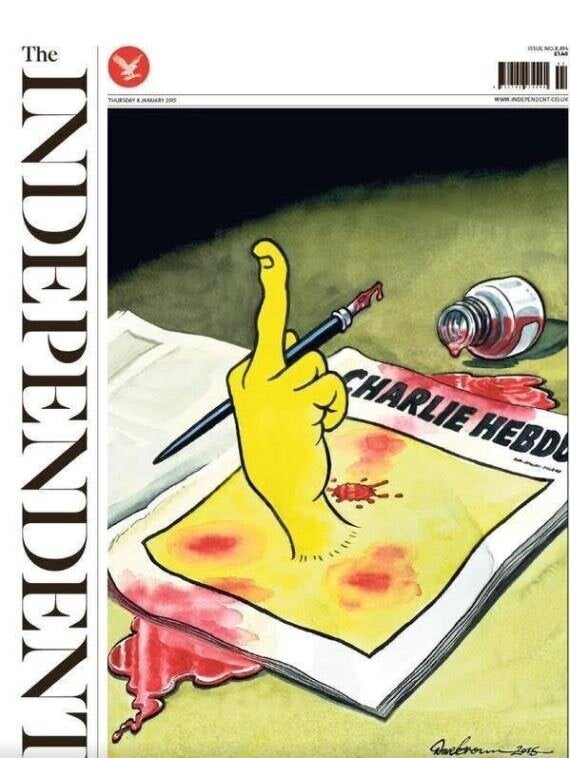 8. 'The end of FoI'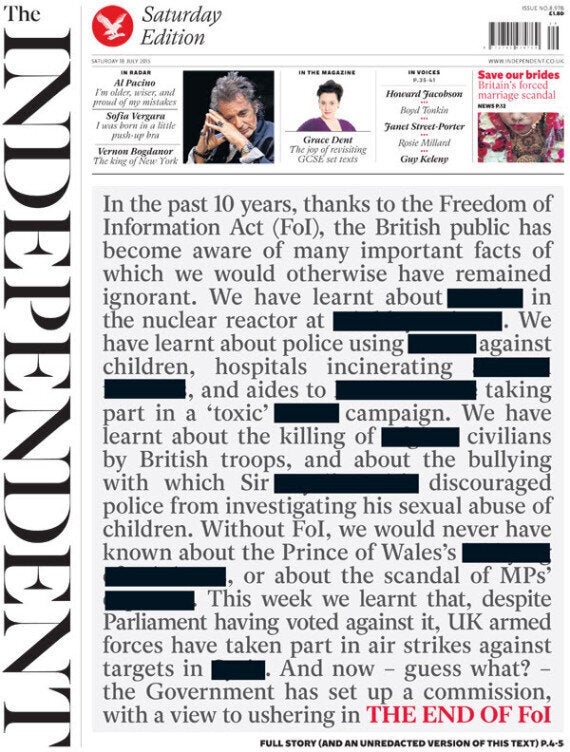 Warning: Graphic content below
9. 'Somebody's child'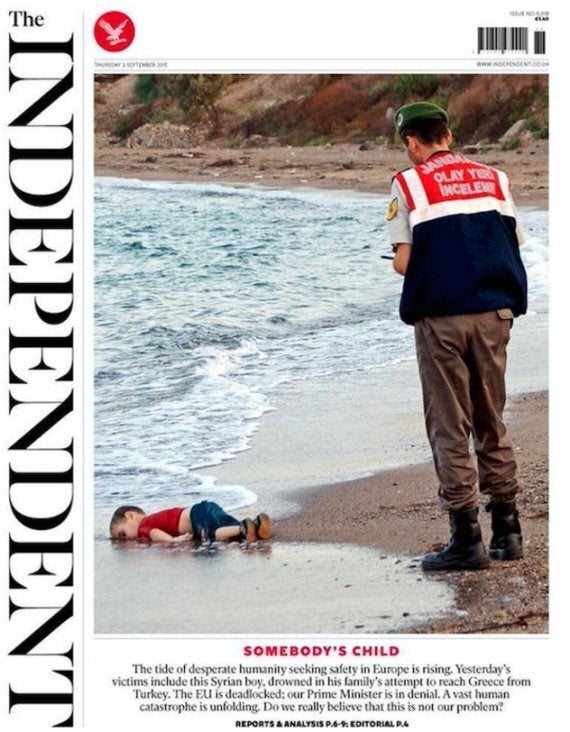 10. 'We join Paris',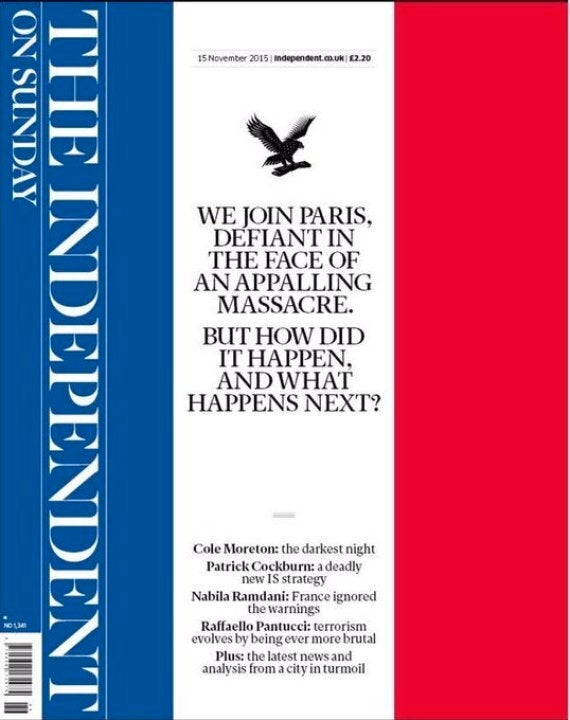 11. Its final edition before the announcement: 'The theory of relativity proved'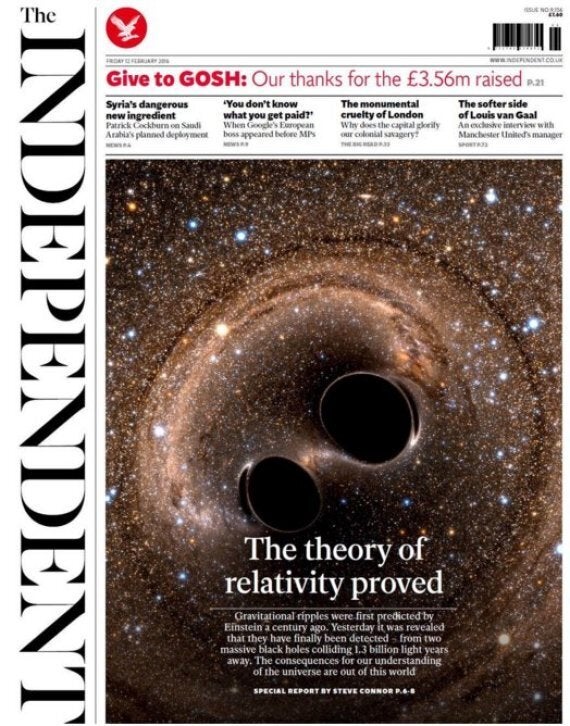 Evgeny Lebedev, owner of the Independent, its sister paper, and stablemate partner, hailed the move away from editors being able to create big, bold front pages to new digital inventions as "innovative".
In a statement released on Friday, he said: "The newspaper industry is changing, and that change is being driven by readers. They're showing us that the future is digital.
"This decision preserves the Independent brand and allows us to continue to invest in the high quality editorial content that is attracting more and more readers to our online platforms.
"The Independent has always been a pioneering newspaper with a track record of innovation. It has a proud heritage as Britain's first truly independent national quality title.
"My family bought and invested heavily in The Independent because we believe in world-class quality journalism, and this move secures the future of these vitally important editorial values."