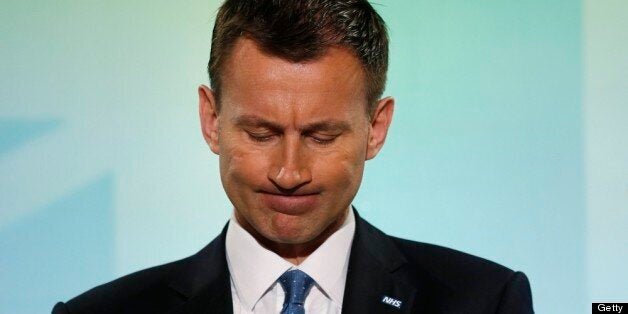 Junior doctors may yet be spared from having new pay and hours conditions imposed on them, after it was revealed 150 hospitals in England could refuse to hand-down the order.
'Foundation trust hospitals' are not controlled by central government, so will not be forced to accept health secretary Jeremy Hunt's new terms for junior medical staff's hours and pay.
Unlike standard NHS hospitals, foundation trusts decide the contracts of doctors with their own board rather than having them dictated by government.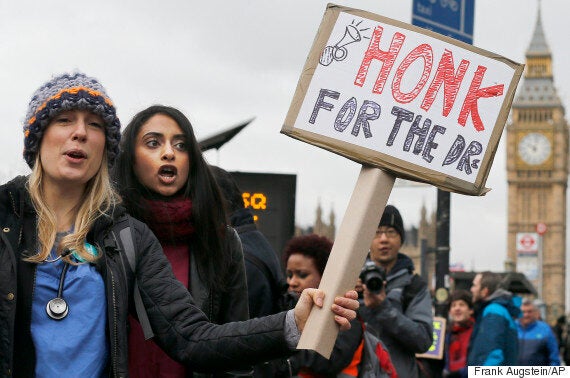 Junior doctors held a 24-hour walkout on Wednesday
The loophole could undermine Hunt's contract that he plans to impose, which re-defines what constitutes "anti-social" working hours, the Guardian suggested.
Shadow Health Secretary Heidi Alexander told the paper: "Jeremy Hunt's decision to impose the junior doctors' contract seems to be unravelling with every day that goes by."
She added: "The fact that hospitals are trying to find ways around contract imposition underlines the extent to which the decision to impose a contract that nobody wants would destroy morale in the NHS."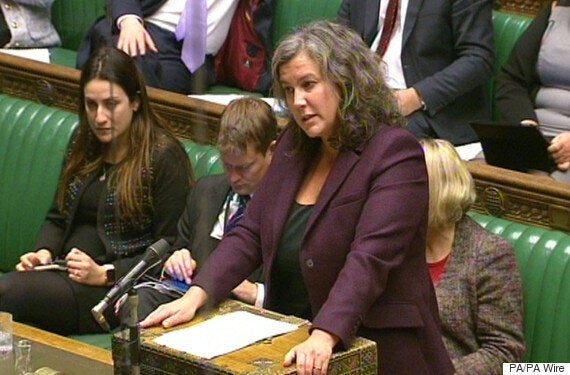 Alexander hit back at Hunt's plans
Since then, at least half of the bosses clarified that they had not approved the decision to impose the deal.