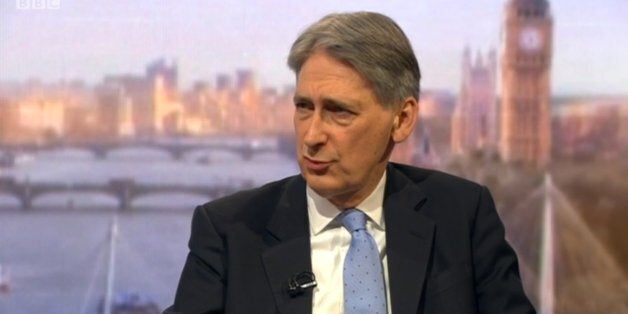 Speaking on the BBC's Andrew Marr Show, the Cabinet minister warned Europe would "lurch very much in the wrong direction" and risked a "contagion" among other EU member states agitating to leave if there was a "Brexit".
His comments come ahead of Thursday's crucial summit of European Union leaders where David Cameron hopes to agree a new deal with the bloc to claw back powers from Brussels.
He offered an almost apocalyptic view of what would happen to the EU if Britain voted to leave, a riposte to critics on the continent rubbishing the idea the UK could be as prosperous outside the union.
He said: "What I fear and what other people fear is that without Britain, Europe would lurch very much in the wrong direction. Britain is been an enormously important influence on Europe. An influence for open markets, free trade, a less dirigiste approach to running the economy.
"We would be dealing with a Europe that looked very much less like our image. There's a real fear in Europe that is Britain leaves, the contagion will spread. People who say we could do a great deal with Europe if we left forget the countries remaining in the EU will be looking over their shoulder at people in their own country saying 'well, if the Brits do it, why can't we.' They will not have an interest in demonstrating we can succeed outside the EU."
The deal will form the basis of the UK's referendum this year on whether to quit the EU, with Mr Cameron clear a successful repatriation of powers would mean he thinks the UK should vote to stay in.
Mr Hammond said the "shape of the deal" was already forming, but there are "a lot of moving parts". The centrepiece of the deal is a four-year restriction on newly-arrived migrants claiming benefits. Mr Hammond talks would "run right to the wire".
However, he trumpeted the fact the four-year restriction is on the table, calling it a "major breakthrough in challenging one of the sacred cows of European Union ideology".